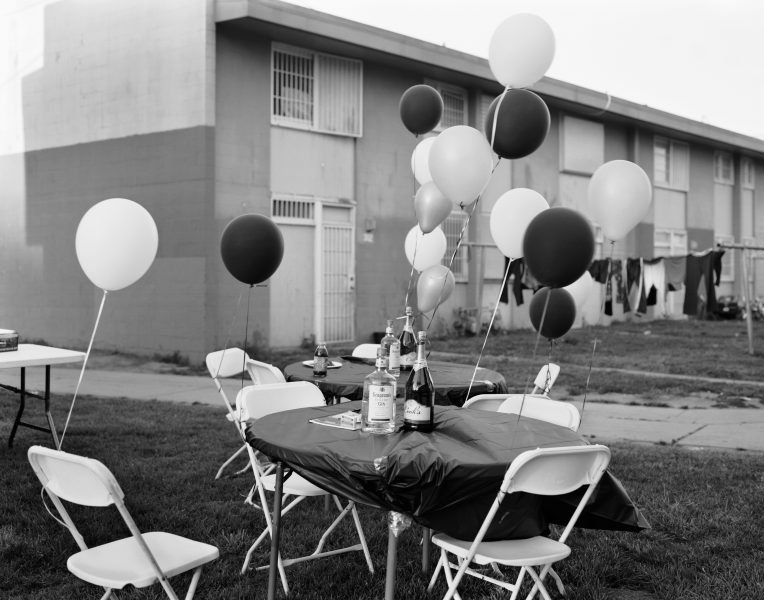 This Thursday (September 6th) sees the preview of Dana Lixenberg's first solo exhibition on the island of Ireland in Belfast Exposed. Titled Imperial Courts 1993-2015, the series saw Lixenberg collect the 20th edition of the Deutsche Börse Photography Foundation Prize in 2017. In 1992 the artist was commissioned to document areas of Los Angeles following the riots that took place after the acquittal of police officers following the much publicised brutality during the arrest of Rodney King. Lixenberg returned the following year and began a 22-year process of documenting the area and its inhabitants, focusing on the Imperial Courts housing project.
The time-frame in question covered a period of huge societal change in both Los Angeles and wider America, and as such Lixenberg project is both a key historical and societal document, as well as a series of beautiful and challenging images. Some of her subjects began as children before growing up and having children of her own, others ended up in jail, while some have passed away. As well as photographing the area Lixenberg made audio recordings of people reacting to the images, these, alongside the prints and a publication, are displayed to form a balanced and well round representation of her subject.
Imperial Courts 1993-2015 opens this Thursday from 6pm to 9pm in Belfast Exposed and continues until October 20th. More details can be found online here.