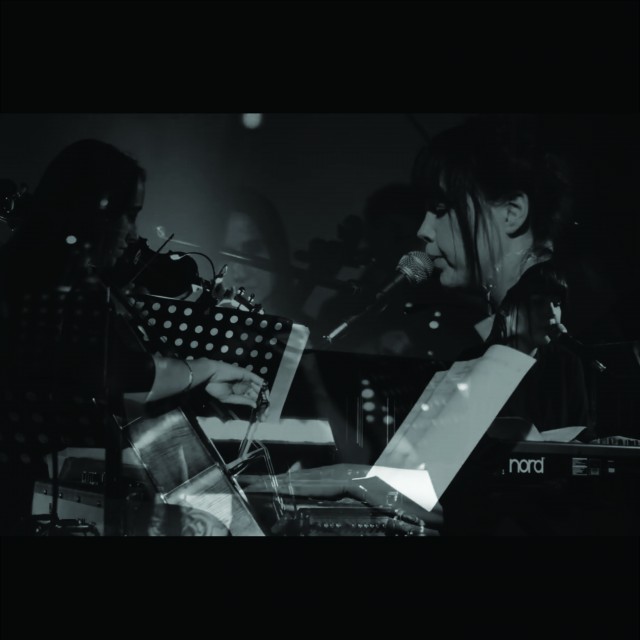 Ethereal Waterford drone-folk artist Katie Kim is one of Ireland's most enchanting auteurs, and prolific collaborators, having worked on projects with Radie Peat, David Kitt, Milosh & The Waterboys over the last few years. She's set to drop Salt Interventions tomorrow alongside Crash Ensemble, and we're delighted to be able to bring you an early listen ahead of its release tomorrow.
The album was recorded at the Grand Social back in 2017 in a performance of the same name by Guerrilla Studios' Spud Murphy, with the show being performed at the likes of the Music Town and Body & Soul Festivals. Based around Katie's Choice Music Prize-nominated debut album Salt, it features arrangements specially composed by Dublin-born Seán Clancy for Crash Ensemble.
For the unacquainted, Crash Ensemble are Ireland's most in-demand new music ensemble, marrying supreme musicianship with a deep-running intuitive artistry. Their collaborations are too numerous to mention, but include Steve Reich, Terry Riley, and recently on the new Villagers record.
The album gets its launch this Saturday, November 3 at The Studio at Dublin's National Concert Hall. Some tickets are still available from NCH, priced €15.
Stream Salt Interventions below, and pre-order it from Bandcamp & iTunes.