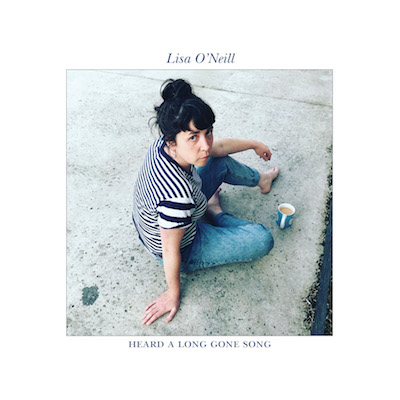 Unquestionably one of the finest folk voices in Ireland, Cavan native Lisa O'Neill, has announced details of her fourth album, Heard A Long Gone Song. Following a sellout show at Quiet Lights Festival in Cork & ahead of upcoming dates in the UK, New Zealand and beyond, the album will come out on October 19, and will be her first release on Rough Trade imprint River Lea Records. To mark its release, it will be launched at Vicar Street on October 27 in a seated performance.
Heard A Long Gone Song was co-produced at Blackbox Studios alongside Dave Odlum. Featuring a broad cast of musicians in Cormac Begley, Christophe Capewell, Libby McCrohan and Radie Peat, it's blend of traditional songs & original compositions. Often described as folk with punk sensibility, her delivery can be at once blunt – think the unguarded distinctive vocal honesty of Margaret Barry – and tenderly rooted in earthy Irish poetry, history & tradition. She's featured on our covers, and has long been one of our favourite Irish artists – read our 2017 interview with Lisa O'Neill here.
Tickets for the show go on sale from Ticketmaster at 9am on Friday September 14, priced €20. Support on the night will come from collaborator Cormac Begley.