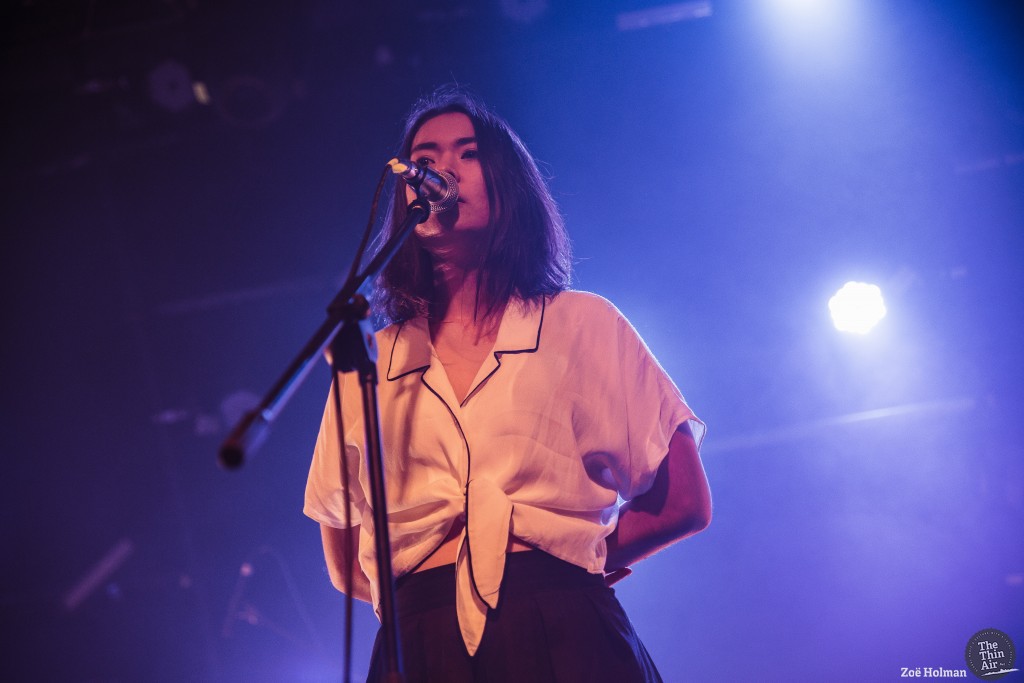 As Mitski takes to the Tivoli stage, accompanied by her four-piece band, there are shrieks and howls from the sea of caps and thick-rimmed glasses before her. Support act EERA have clearly warmed up the crowd sufficiently with their blend of dream-pop and indie rock. Aside from that, it's clear that the crowd are not just casual listeners: they are fanatics.
As the abrasive and electric opening riff of 'Remember My Name' rears it's ugly head, Mitski remains stationary, with her hands behind her back, looking slightly upward. She appears powerful in this stance, proving that one does not need flashy moves or exuberant flails to command a room. This simplistic approach to stage presence continues into the next few songs, with small additions added to each track. Holding a pretend cigarette (or gun?) in 'I Don't Smoke', slow parallel hand movements in 'Washing Machine Heart' and tiny but precise foot taps whilst grappling the mic stand during 'First Love/Late Spring'. These subtle movements later evolve into wild kicks and maniacal spasms in 'Why Didn't You Stop Me' and 'Happy'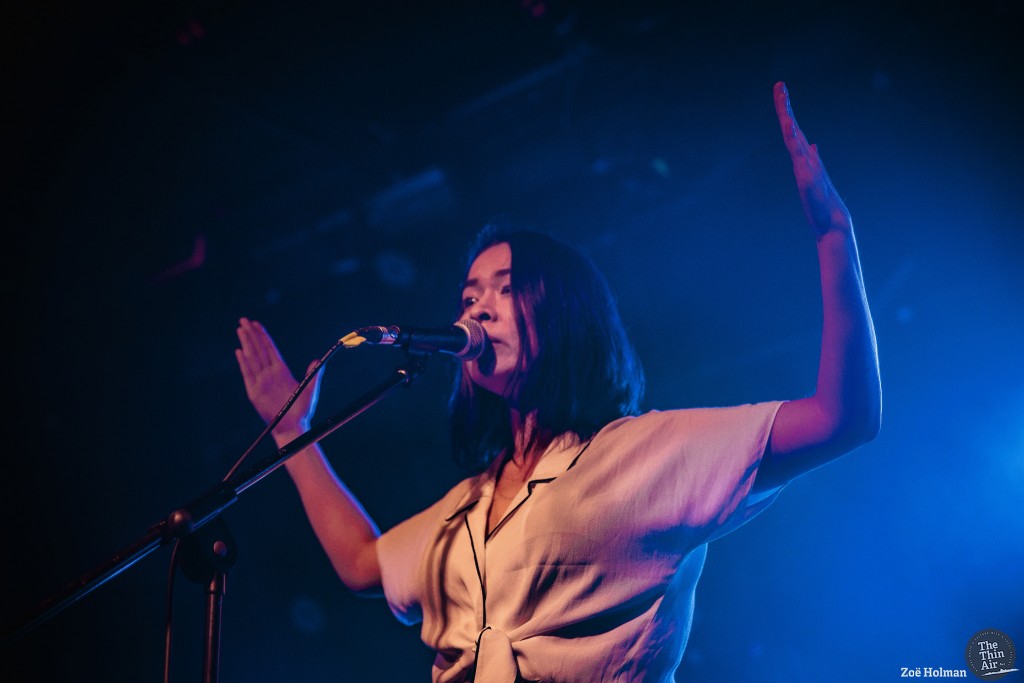 It's obvious that Mitski has put time and consideration into carefully choreographing this performance, and as mesmerising as it is, there is a hint of pretentiousness. This is perhaps most prevalent in the outro of 'Dan the Dancer', during which the crowd are treated to the artist sitting in a chair and scowling for half a minute after the song ends.
Pretence aside, the musical performance is fantastic. Throughout the full hour and a half, there is not even a hint of a shaky note or uncertainty from any of the musicians on stage. They play together with such assertiveness and precision that you may as well be hearing the polished studio versions of the tracks.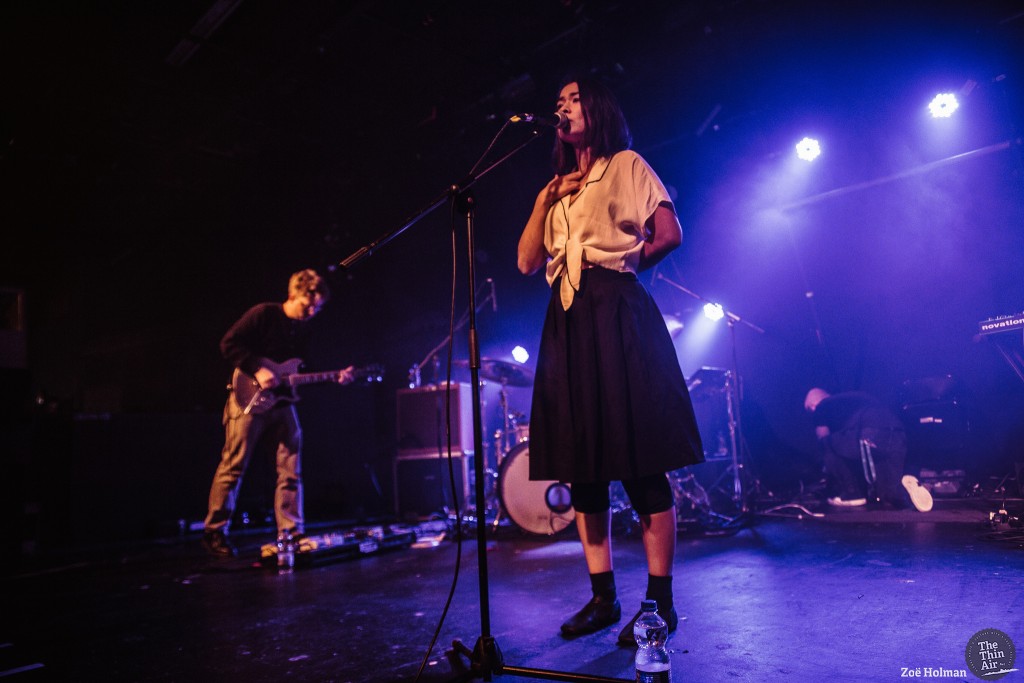 The gig is a wild success. The crowd don't mind the slightly pretentious, almost robotic stage moves and that's more than alright. It's alright because Mitski and her fellow musicians are fantastic at what they do. It might not be everyone's cup of tea, but they are undoubtedly some of the most technically talented musicians on the indie music scene at the moment. Jack Rudden
Photos by Zoe Holman