Album Reviews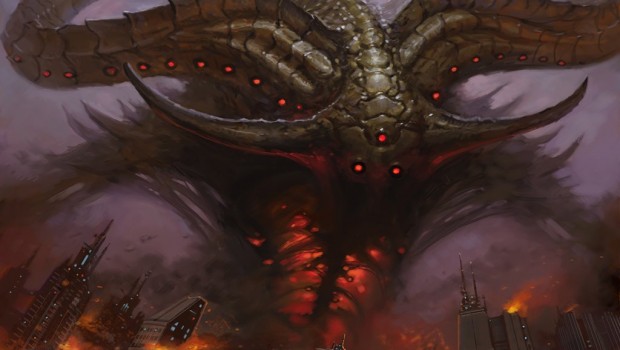 Published on September 1st, 2018 | by Cathal McBride
0
Oh Sees – Smote Reverser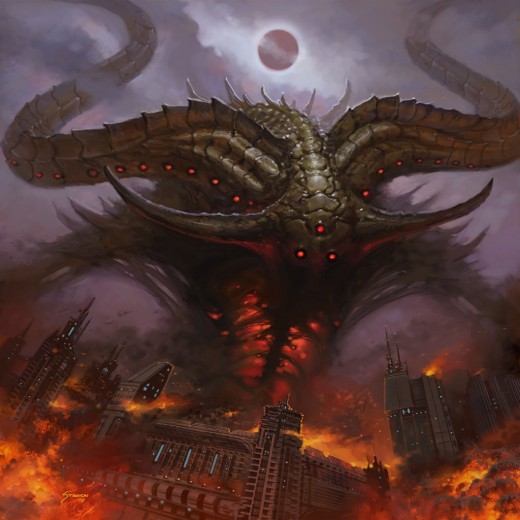 Oh Sees (aka Thee Oh Sees, OCS and too many other variations to mention), are not only one of the most prolific bands active today – seemingly locked in an endless battle of releases against protégés Ty Segall and King Gizzard & the Lizard Wizard – but they're also a rare example of a band that has by and large only gotten better as their career has progressed, even as their album tally has gone well into double figures. Though many long term fans miss the 'classic' lineup that disbanded after 2013's excellent Floating Coffin, when Dwyer relocated from San Francisco to LA, their replacements (Tim Hellman on bass, and, more recently, dual drummers Dan Rincon and Paul Quattrone) have gone from strength to strength, and there's a strong argument that the one-two of 2015's incendiary Mutilator Defeated at Last and the following year's more spaced out A Weird Exits represent the band's highpoint so far.
Last year's Orc was similarly strong and saw them pushing in both heavier and increasingly proggy directions, but eventually lost steam over its uncharacteristically bloated 50 minute runtime. Rather than rowing back from these new experiments though, Smote Reverser sees them embrace them more fully than ever. The album's surprising artwork, combined with frenzied lead single 'Overthrown' had many anticipating that Oh Sees had gone and made a metal album all of a sudden. More sedate follow-up single 'C' however is a more accurate barometer, its organ splashes being a common feature of the album as whole – you can almost imagine it's Rick Wakeman attacking the keyboard on strong opener 'Sentient Oona'.
Both drummers play like they're in constant competition throughout the record and Hellman's bass keeps everyone firmly anchored, while Dwyer delves further into his prog-rock influences with none of the pretension, and all of his usual fearsome prowess intact. Late 2016's An Odd Entrances, a companion piece to A Weird Exits collecting some of the odder experiments from those same studio sessions, feels like something of a blueprint for the new album, Dwyer perhaps feeling like that record didn't quite scratch his itch for experimentation.
Crucially though, the best tracks here are the ones that have most in common with the band's last previous work. 'Abysmal Urn', with its ferocious guitar and infectious vocal melody, is an immediate standout that should be a valuable addition to the band's increasingly brilliant live sets. Meanwhile the almost 8 minute 'Last Peace', featuring backing vocals from former full time member and still regular collaborator Brigid Dawson, builds to a glorious climax that should be the album's centrepiece, but it's soon usurped by long instrumental jam 'Anthemic Aggressor'. The latter is a fun wigout but at over 12 minutes it can't help but bog the album down in the middle somewhat, and feels like the kind of track they'd ordinarily save for a non-album release, like last year's Dead Medic 12".
At a full hour in duration, Smote Reverser is easily the band's most expansive album to date, a far cry from the lean, tight 33 minutes of Mutilator just a couple of years ago. But like Orc last year, it struggles under the weight of its own length, becoming more forgettable in its final stretch until excellent closer 'Beat Quest' brings things back on track for the perfect wind down, full of wonky guitars and synths straight from one of Dwyer's Damaged Bug records.
Smote Reverser isn't one of Oh Sees' most purely enjoyable albums – and it's hard not to think that saving two or three of its tracks to go on the inevitable follow up EP instead would have made for a more typically consistent record – but it's still another reliably strong entry in a vast and impressive catalogue, and it's fascinating to witness John Dwyer's increasingly interstellar ambitions. It's difficult to know how much further he can continue to push the band's sound out into the stratosphere though, and perhaps the next record will document their fiery return to earth. Either way, it's sure to be a thrilling ride. Cathal McBride
Summary: Check out: 'Abysmal Urn', 'Overthrown', 'Last Peace'

If you like this you might like: King Gizzard & The Lizard Wizard, Ty Segall, The Blind Shake