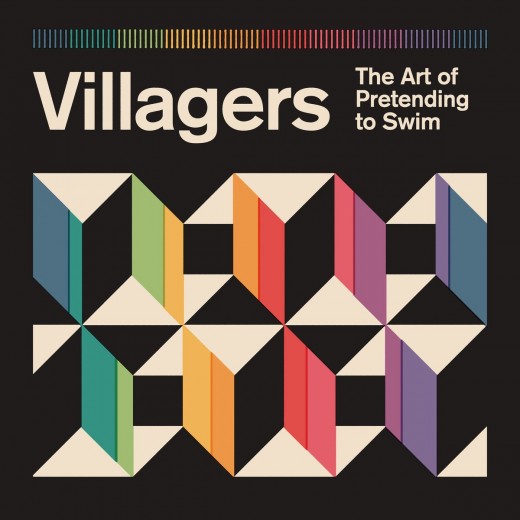 Not to put too fine a point on it, the latest full-length release from Villagers is a lovely thing. At times so fragile it appears as though the music itself might break, at others dense and swirling with otherworldly sounds, the album never fails to intrigue and surprise whoever takes some much-needed time out from the day's push and pull.
Opener 'Again' immediately sets both the tone and style of the entire work: delicate fingerpicking is counterbalanced by a strange, robotic voice repeating the title while Conor O'Brien, sounding as sweet and forlorn as ever, sings of dejection and searching for God, a lyrical motif that imbues many of the subsequent tracks. The layering of all of these jostling elements, testament to O'Brien's self-confessed obsession with production and frequencies, lends the song considerable depth, and with each listen the ear will naturally tune into a different aspect of their composition: The percolating synths, for example, or the gull-like shrieks that conjure imagery of the West Coast of Ireland where many of the songs herein were written. The arrangement of textures, buzzes and strange chord changes recalls Wilco at their finest, the much lamented Sparklehorse or, yes, Radiohead. They are always an easy reach when comparisons are needed but Villagers have long championed them as an influence, and the quieter moments here – the coruscating strings at the close of 'Hold Me Down', for instance – definitely bring to mind the more cohesive sections of A Moon Shaped Pool. High praise, but deservedly so.
This high watermark is raised further by 'A Trick Of The Light', whose eerie minor chord melody and pitter-pattering drums would easily fit on a gallic film soundtrack. Again, the idea of faith – of dejection, questioning and finding comfort –  is brought to the fore, and as with all good art it is the tug-of-war between these concerns that lends the work a vital dynamism and human appeal. 'Fool', a none more bleak love song, is even better, the very definition of an ear worm in spite of its dark lyrics ("Here is my bleeding heart / will you be my falling star? / will you take the pain away?"), and arguably the most straight ahead, accessible track on offer here.
Elsewhere, Villagers have started painting with a diverse palette of samples, keyboards, drum loops, saxophones. O'Brien's voice is also at times chopped up, rearranged and muffled by interference, lending the whole enterprise a similar quality to Bon Iver's self-titled second album proper… there is the same focus on melody albeit not the melodies we were necessarily expecting. Each of the tracks flow into one another seamlessly, defying the modern curse of the skip button that has completely changed the classic concept of the album as a satisfying body of work.
In summary, The Art Of Pretending To Swim finds Villagers venturing further into the dark territory charted on previous releases, particularly the semi-live record Where Have You Been All My Life. It is a complex yet never self-indulgent listen that marks out Villagers as one of the most valuable outfits currently working in Ireland, and O'Brien as one of the most interesting songwriters. A record that demands the listener's attention – and rewards them for it. Ross Thompson