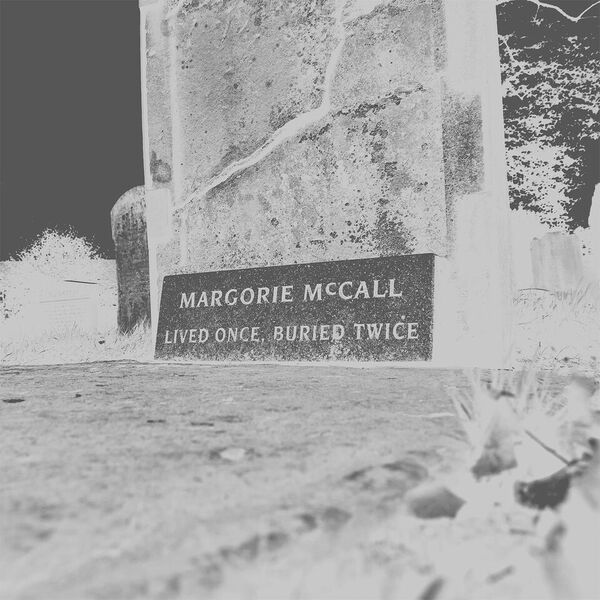 A break from their planned trilogy of Drone Pop albums, ahead of its final chapter, Documenta will release their first music since 2015's Drone Pop #1 through Belfast's Touch Sensitive Records on October 12.
Titled Lady With The Ring, it's the story of "lived once, buried twice" Margorie McCall, who lived in rural Ireland in the early 18th century. She succumbed to a fever and was hastily buried in Lurgan's Shankill cemetery. Her grave was visited by "a tramp of disreputable character with a reckless and thieving disposition" who drew blood as he tried to prise the ring from her finger, awakening the dead woman who subsequently lived for many years after.
It was recorded over a weekend, close to McCall's grave, featuring rich synth textures beyond the likes we've come to expect from the band. The seven piece lineup features Roisin Stewart's subdued, hazy vocal telling the story from McCall's perspective, and – in a cosmically-aligned collaboration – features narration by author, artist & musician Will Carruthers – best known for his work with Spacemen 3, Spiritualized, Brian Jonestown Massacre, and more recently, penning his phenomenal working class psych band memoir, Playing The Bass With Three Left Hands.
Adding the dripping wet, celestial expanse of latter day Talk Talk to the band's canon, Lady With The Ring looks into the great beyond while its roots remain steeped in a genuine sense of local mythos and mysticism. Both vinyl and digital are available to pre-order now from online retailers and will be in shops from Friday, October 12.
On Friday, October 26, Touch Sensitive will be getting together with The Dreads, Satsumas Home Entertainments and Sunglasses After Dark for a belated joint record-release bash in The Menagerie. Admission is free.
Stream Lady With The Ring release below.