Film / Theatre Reviews
Published on October 19th, 2018 | by Eimear Dodd
0
Rosie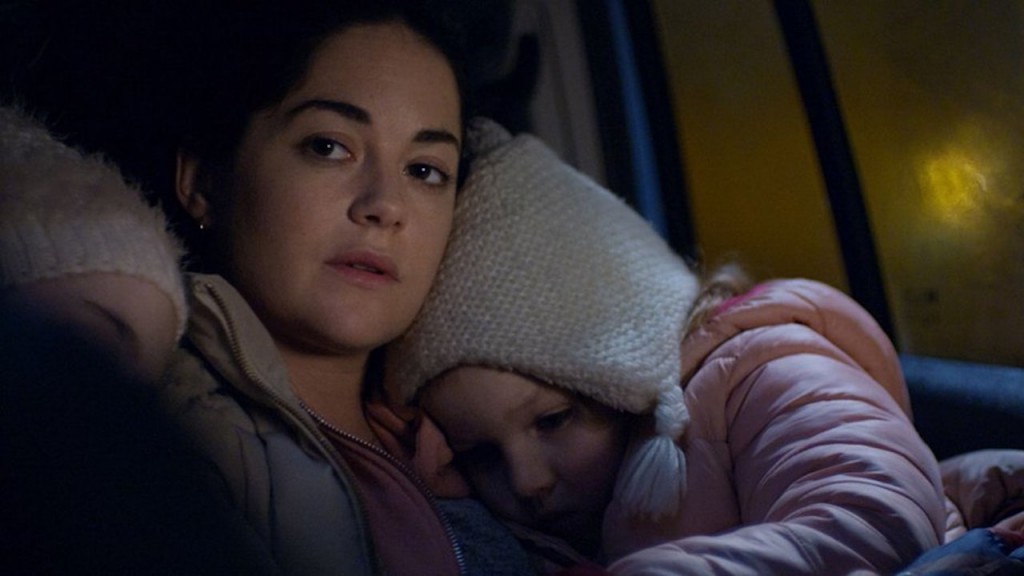 Rosie's tagline describes the film "inspired by too many true stories" of families affected by homelessness. It is an affecting and vital exploration of Ireland's housing crisis through the concentrated study of one Dublin working class family's experiences.
Unable to find a house after their landlord decides to sell their home, Rosie (Sarah Greene, Black 47, Dublin Oldschool), her partner John Paul (Moe Dunford, Michael Inside) and their four children have been sleeping in hotel rooms unsure where they will be staying next. The children are often late for school because the family have been staying in hotels across county Dublin and beyond. Rosie and John Paul are trying to conceal the family's actual circumstances from the children's principal, his employer and their former neighbours to avoid any social stigma.
The action takes place over the course of 24 hours as Rosie spends most of the time on her phone trying to find a hotel room for the next night while John Paul is at work. There's a long list of numbers she must dial one at a time hoping that there is space for them all. At the same time, she is caring for her children, managing the family's day to day life, contacting the Dublin city council's social housing team and looking for a more permanent place for her family to call their own.
Directed by Paddy Breathnach (Viva) and written by Roddy Doyle (The Commitments), Rosie takes a social realist approach to describing the conditions faced by this typical working-class Dublin family. The action is relatively low-key with the script avoiding hysterics, grand speeches or an easy resolution.
The story uses a straightforward structure to great effect which allows for an emphasis on the details. Clothes can't be cleaned without a friend who will let Rosie use their washing machine. The family's dog is being cared for by a reluctant brother. The boot of the car is stuffed with most of their possessions turning it into a claustrophobic space where the family spend too much of their time.
Life has taken a disorientating turn for the worst. There is a list of hotels that is a fading, a creased photocopy of a photocopy. Homework has to be finished in the car. Dinner is another takeaway because they have no cooking facilities. The children have nowhere to play and the adults have no privacy. Nothing is ordinary for this family anymore as their lives become more and more chaotic.
At the centre of everything is Rosie doing her absolute best for her family while navigating a series of obstacles from the bureaucratic to the banal. She and John Paul are decent people and good parents, yet outside forces mean they are falling short in their responsibilities towards their children. This knowledge is devastating for the pair who still raw with grief about the loss of their former home and trying to hide the true extent of their anxieties from the children. Yet, these fears have spilled out into their children's lives and everyone is wearing a brave face as a disguise.
The cast provide strong performances. However, it is Greene's contained performance as the mother fiercely devoted to her family that carries this powerful and moving film. It is a career defining role in a film unlikely to forgotten quickly by any viewer. Rosie is a glimpse at the reality of life for too many people caught in Ireland's continuing housing crisis. It is one film not to miss. Eimear Dodd
Rosie is out on wide release in the Republic of Ireland.
Summary: Dir: Paddy Breathnach, 86 min