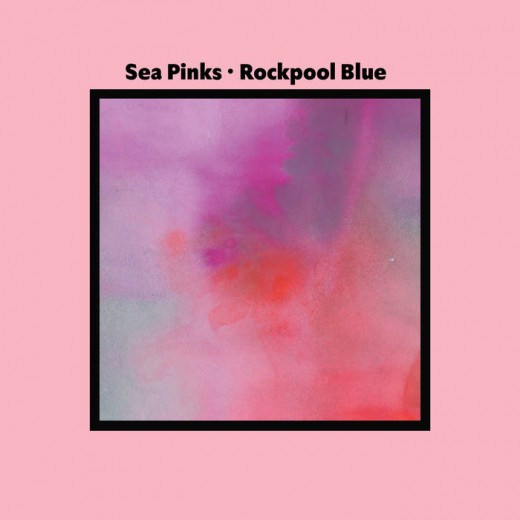 With the difficulty of making a proper living from music these days, it's not uncommon to see the release schedules of bands on the more DIY end of the spectrum slow right down as they're increasingly forced to balance music with work commitments and other general life admin. And yet, with the release of their seventh album a mere eight years on from their debut, Belfast's Sea Pinks may surely by now have overtaken even Dublin's No Monster Club for the title of Ireland's most prolific band, and while one could be forgiven for assuming a case of quantity over quality, it's an impressively consistent catalogue they've amassed up to now.
Starting life as the lo-fi bedroom project of frontman Neil Brogan while still a member of Girls Names, for a while each swiftly assembled record seemed to signal a growth in scope and ambition, eventually entering the studio as a full band. While they could have been forgiven for taking a longer gap with this record due to the amicable departure of longtime bassist Steven Henry, the remaining pair of Brogan and drummer Davey Agney wasted no time waiting around for new recruit Gary Cummins to join the fold, and simply cracked on with recording.
Whether intentionally or not though, Rockpool Blue feels a little more low key than other recent work. At a mere 8 tracks in 28 minutes, it's their shortest record in a while, though not for lack of material – more than twice as many tracks were recorded and spring single 'Run & Run' is nowhere to be found here. But it also feels like something of a mood piece, carefully compiled to reflect a certain bittersweet frame of mind with less of an emphasis on diversity, or indeed their sunny surf-pop side.
Much of Sea Pinks' work tends to sound like a Californian summer, but they've always had a more wistful side that's risen closer to the fore over time, and much like 2014's autumnal, cello-laden Dreaming Tracks, this is a record seemingly designed to soundtrack that post-summer come down. Where last year's Watercourse introduced a more brittle, harder edged sound on a couple of tracks, the lush, melancholic guitars that open first track 'Watermelon Sugar (Alcohol)' here are an instant reminder of why they garner so many comparisons to '80s jangle pop icons like Felt or The Go-Betweens. 'Bioluminescence' ups the energy levels though and is a clear early highlight with a typically catchy riff, while 'Dumb Angel' builds towards a forceful climax to wonderful effect.
Despite such peaks, this feels like a record to be digested as a whole rather than one made up of individual highlights – none of the tracks here are as stunning in isolation as, say, 'Into Nowhere' or 'Water Spirit' from last year's LP, and on first listen it can feel like it's somewhat lacking in such big hitters. But it does gradually reveal itself as a slow burner that's more than the sum of its parts, and perhaps one of the more cohesive and overall consistent records in their catalogue.
The album also feels like the group's most lyrical record to date, perhaps the first time where the words sometimes feel like a greater driving force than the music. Characterised as a record about "the pressure of taking on adult responsibilities when you still feel like a kid", 'Grown Up Kids' in particular provides a timely critique of the baby boomer generation's screwing up of the housing market to the detriment of their own children, forced to live at home for longer than ever – "You're pulling up the ladder behind you now" – while 'A Man in My Condition' looks further outward towards the abuses of men in positions of power.
In press for Rockpool Blue, Brogan states "I've always thought each Sea Pinks record was the last when we were making it, but this time it definitely feels like an ending of sorts. Maybe that's just of us doing albums in studios". With a seven album legacy behind them, it would be fairly understandable if Brogan felt like he'd taken the project as far as he can by this juncture, but it'd be no less of a crying shame given the continued high quality of albums like this. If the latter caveat suggests a return to the band's lo-fi roots, however, it could prove to be an interesting shake-up. Either way, given their track record, it's unlikely we'll be waiting very long to find out. Cathal McBride