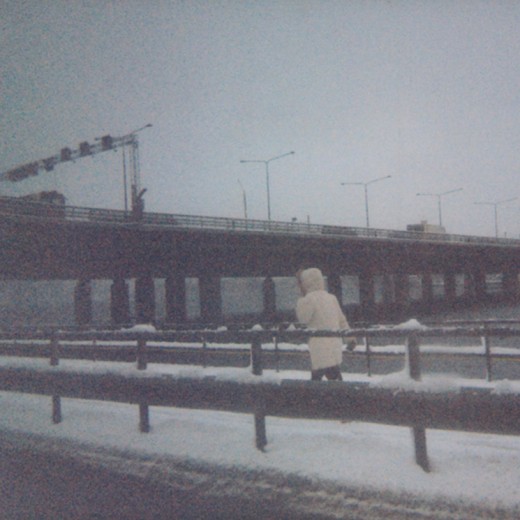 Mark Kozelek plays music, eats, and watches boxing matches. This is all that he does. This we learn towards the end of This Is My Dinner. This, we already knew. Let Sun Kil Moon's ninth album, then, illuminate a few more of the obscure corners of Kozelek's mind. His favourite Lou Reed album? Berlin. Favourite Jonathan Richman song? 'Hospital'. Does he hate Steely Dan and The Eagles? Yes. Does he love AC/DC's 'A Touch Too Much'? Also yes. Will he ever eat reindeer? Definitely not. These are just a few mundane insights from the myriad details that are densely strewn through these ten songs; details to be gleaned piecemeal from each consecutive listen, lest ye be overwhelmed. Like it or not – and it has proven divisive – Kozelek filters little and details much in the conversational, stream of consciousness style that he has made his own these last few years.
Where 2017's Common as Light and Love Are Red Valleys of Blood recounted eight months of Kozelek's life while he was on tour promoting the Jesu/Sun Kil Moon record, its successor follows the chronological journey of the band's November 2017 European tour. The concept is honed to an even sharper point, with the album styled as if Kozelek is playing live, even addressing a notional crowd at points throughout.
'This Is Not Possible' kicks off the journey in Frankfurt, a land of negativity, with Kozelek settling scores to a repetitive, lounge-y stop-start structure. His negativity gives way, though, to a brighter disposition, dispelling the song's initial antagonism and the anger that was inherent in the band's previous record. With the usual humour and pathos, over the course of the ensuing songs Kozelek eulogises man, woman and beast alike; loved, lost musicians, fallen boxers, his beloved cat, even his once formidable but now diminished libido. He meanders from thought to thought, condemning chicken & waffles one minute and mass murder the next, seemingly random thoughts that become thematically linked as the entire tour/album hybrid takes shape. Five of the ten songs exceed the ten minute mark and as enjoyably disparate as the musical accompaniments are, more so than ever before this release focuses heavily on Kozelek's individualistic approach to lyricism. Fascinating, infuriating, hilarious, poignant – there's no denying the man's capacity for gilding the everyday occurrence with an astute, curmudgeonly elegance.
Kozelek intersperses the regret-tinged memory of seeing Elliot Smith for the final time with the tale of almost burning his apartment down on a gentle, piano-led 'Candles'. Over a looped ambient, electro synth motif he champions underdog Polish boxer Andrew Golota, admonishing the fans who ridiculed his defeat at the hands of Mike Tyson and Lennox Lewis. Through a downbeat 'This Is My Dinner' he reminisces from Oslo about his twenties, on tour with Red House Painters and flying home to be with his dying cat, whose eyes were more beautiful, even, than the Norwegians'.
'David Cassidy' is essentially a synopsis of the titular singer's biography – a Kozelek book report set to a gorgeous little melody, in which he talks of the two covers that are about to follow. The Partridge Family's 'Come On Get Happy' is simply a throwaway, fun jaunt, but AC/DC's 'Rock'n'Roll Singer' is far more interesting – mid-tempo country rock with a lung capacity defying end to each verse, culminating each time in Kozelek's infectious, celebratory "Woooo!" after each breathless note. We think he means it.
"I've been to 14 different countries in the last three weeks," 'Soap for Joyful Hands' informs us at the wind-down. Kozelek has stated that by the time the band got to Ireland for the last show of this tour he was too tired to write a song for Dublin, so instead he set a chapter from Irish author John Connolly's novel He to music. We go out, then, not with Kozelek's parting words, but with Connolly's. It's a gracious gesture, and not unlike the Jesu collaborations, it's a hat-tip to someone the singer clearly holds in high esteem – a selfless act in an album that invites accusations of self-indulgence. This Is My Dinner is another fascinating, in-depth excursion into the mind of a more sanguine, if bittersweet, Kozelek. It's a tour diary and a travelogue, a litany of diatribe, attrition and confession, a collection of rose-tinted reminiscences, an excruciatingly detailed obsessive's journal. Above all, though, and once again, it's Sun Kil Moon's love letter to music. Justin McDaid