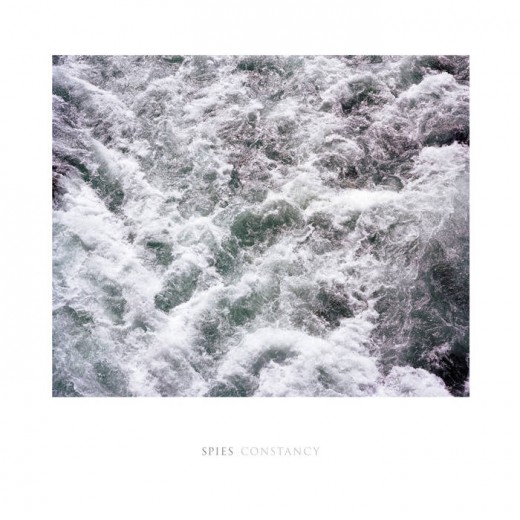 If death and taxes are the only two constants in life, why haven't SPIES delivered any music that is less than exceptional? Since their launch back in 2011, the Dublin-based band have presented three EPs, each gradually cementing their reputation as post-punk revivalists. Sea Creatures, the last of these, arrived in 2015, and the band has since undergone a three-year hiatus. Writing sessions for Constancy had to fit in between full-time jobs, departures from the country and studies. For many, such a time-sensitive approach would be their shortfall. Constancy however, finds SPIES rejuvenated, reimagined, and with a whole new sonic craft to boot.  
Constancy's frontloading of four singles ('Ho Chi Minh', 'Young Dad', 'Uriah', 'Broadstone') packs a serious punch, with a colourful palette thrown in the listener's face from the offset. Michael Broderick lays down a prevalent and unprecedented swagger on 'Ho Chi Minh' ('I spent the night in the lobby, with bare feet on leather seats'), a track powered by a sludgy, glam-stomp bassline.
'Broadstone', the standout of the four singles, struggles to contain three  bouncing choruses within its three and a half minute tracktime. Cowbells, bent guitar notes and shoegaze inflections elevate the track to greater heights, with Broderick's delivery veering towards rap in the second verse proving an unexpected album highlight. In comparison to earlier releases, Constancy draws on a myriad of electronic influences such as New Jackson, Fatima Yamaha and Floating Points. Fittingly, the title track's pulsating two tone bassline is interspersed with bleeps and warbles, and unfolds in a manner reminiscent of modern-LCD Soundsystem, whilst the entirety of 'Young Dad', played only on electronics, features a tight-knit bridge akin to Orchestral Manoeuvres In The Dark. 'Love Is A Dream', the nearest Constancy gets to an acoustic ballad, is an outstandingly mature sign off for a debut. Whether the abruptness of it's ending is a deliberate reflection of the sudden endings dreams often have (or is a rare mistake), the ethereal 'Slow Show'-esque delivery and doleful chord sequences are poignant and moving.
For all of its bountiful energy, influence and confidence, credit must be given to the production of Constancy. Albums striving for epic, Grab-A-Bud moments can end up delivering anything but, and can be a dangerous path to tread. SPIES have succeeded with aplomb. Broderick's wide-eyed and impassioned delivery is omnipresent and crystalline, drawing  comparisons to that of Paul Bank's melancholic baritone, but nowhere near as obnoxious. Producer Jake Miller's insight has helped create a balanced album, full of clever guitar licks in all the right spaces without being overworked. The nods to '80s electronica, which can so often descend into farce, are tasteful and always modernised. Thematically, Broderick's lyrics convey a journey through the process of coping with constant change, centring around friendship, travel and relationships, and will likely strike a chord with twenty-somethings going about entering the "real world".   
It's hard to recall a debut album that is as assured, sophisticated and as well-influenced as this. The confidence exuded by SPIES is infectious. Constancy is an expert blend of sonic texture and approachable, engaging themes. This is truly essential listening. Dominic Edge