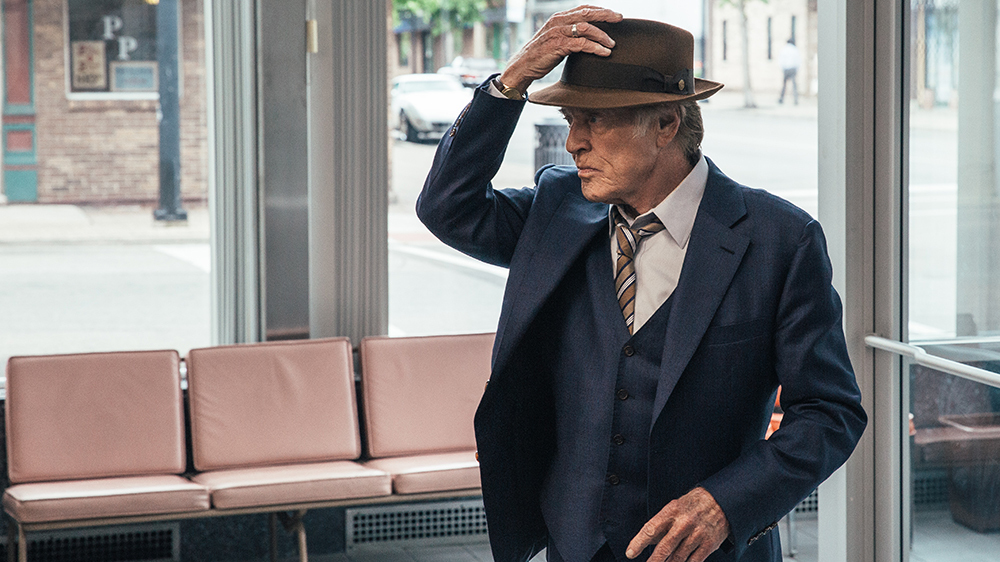 If you had to be robbed by anyone, you'd want to be robbed by Robert Redford.
He'd flash his holster, give you a knowing nod, and lay on that wiley Texan charm, the undiminished, easy-going confidence. You'd hand over your bank card and apologise for your shitty overdraft. "No problem," he'd smile.
Based on the real-life exploits of Forrest Tucker, a serial bank robber and prison escape artist, The Old Man & The Gun is a light-hearted, light-footed crime comedy caper about the Sundance Kid refusing to go gently into that good night. After having made his way out of yet another incarceration facility, Tucker (Redford) hooks up with his crime partners (Danny Glover and Tom Waits) for a string of butter-smooth hold-ups, the trio eventually dubbed the 'Over the Hill gang'. Along the way he puts the charm offensive on Jewel (the intelligent, endearing Sissy Spacek), a horse-riding grandmother who grins ear to ear at his scrappy good manners. On his tail is John Hunt (Casey Affleck), an apathetic robbery detective reinvigorated by the chase.
A heist picture might seem like an unexpected follow-up to David Lowery's 2017 debut A Ghost Story, an audacious, challenging bit of film-making that screamed boutique indie. It's shift in gear from Lowery: where Ghost was confounding, Old Man is straightforward. But both films are interested in the loneliness of long timelines, and the question of how we are to spend our lives. And this isn't a typical heist film, having neither the fireworks of most robbery pictures, or the old-dog sentimentalism of Going in Style or King of Thieves.
It's not thrilling but it is a good time; undramatic but still totally cinematic. Lowery is very good at finding the luminosity that lives in ordinary situations, and one of the delights of the film is how it translates potentially sensationalist material into the ordinary.
Tucker is a perfect gentleman, and never actually uses his gun. He politely tells the manager it's a robbery, and politely requests every dollar bill be put in the sack. He all but makes them a cup of tea and asks about their Gran afterwards. Redford's having fun, and his good time is infectious. Even Hunt's turn towards doing actual police work is framed not as obsession but recreation. Hunt hunts because he likes it. Tucker robs banks because he likes it. David Lowery makes movies the way he does because he really, really likes it.
The Old Man & The Gun is a slim piece of work, and some viewers will feel short-changed, but it has an old Hollywood glow to it. It gets a lot of mileage out of Redford's twinkling, inviting face, while keeping an eye on the solitude of compulsive criminality. A guiltless pleasure that's rumoured to be Redford's last. But when you're this good, why would you stop? Conor Smyth
The Old Man & The Gun is out on wide release.