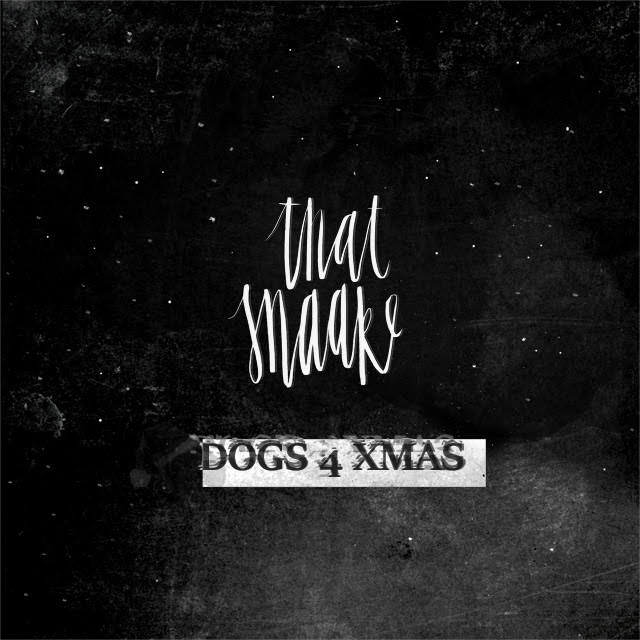 We might've just shared the mobile video for 'Scofflaw // Sisyphus', but Dublin quartet That Snaake have upped their satire game with an merry offering of paranoia & nihilism, barely concealed by the Incesticide-era Nirvana & Wipers-recalling sludge-punk it calls a gift wrap.
Dripping with references to history & pop culture – high and low-brow – it paraphrases Cabaret's 'Mein Herr', about collective myopia blinding us to the rise of fascism in inter-war Germany, before the narrator takes us through questions of what's missing in their life, and the Darth Maul costume they wore at Christmas.
As the band – some of the most underappreciated burrowers Ireland has of the neuroses of the human psyche & broader society – tell us: "We wrote Dogs quite some time ago. But since then a lot of the song seems to have come true. But that's another story… Really it's about getting caught up with the insularity of the holiday while quietly dreading the rise of global fascism. This year as we're heading to Xmas, the far right are gaining power in France and we've got a a hotel in Donegal being burned out by fascists from abroad because it was going to be turned into a Direct Provision centre (our own type of internment camp). So it feels like the time to put it out there."
You can stream and download 'Dogs 4 Xmas' from Bandcamp. Its B-side, 'fOUNDLING', was written about the Dublin Foundling Hospital, which euthanised over 40,000 children in the 18th & 19th century. Mordant Christmas.
With what they promise to be a "completely unique release plan", January will see the release of the deeply immersive Live Anthology Vol I – AKA, Groundhog Day 2: The King of Carrot Consumption. More details on that are to follow.
That Snaake play A Litany of Failures' Xmastravaganza at Drop Dead Twice on Friday, December 14, alongside Junk Drawer, The Sunshine Factory and Nervvs.