Guide
Published on February 6th, 2019 | by Stevie Lennox
0
Album Premiere: Postcard Versions – Postcard Versions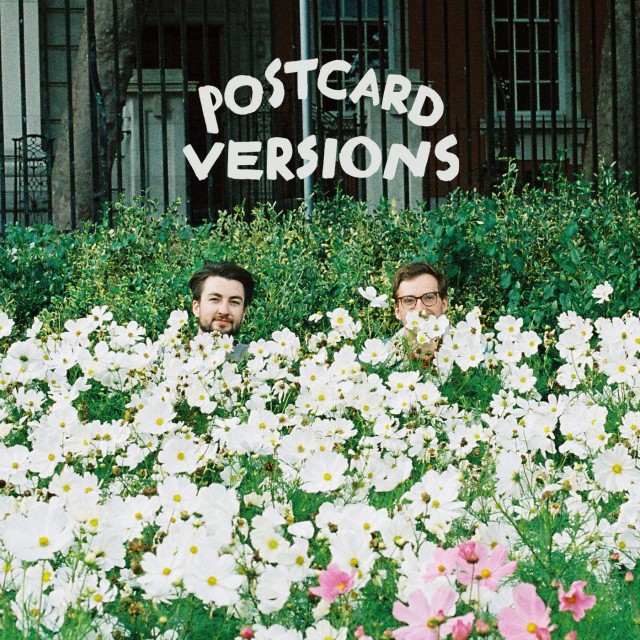 Making good on the promise of last year's debut single 'Sunday Morning With Nate' – which came in at number 28 on our 2018 Irish Tracks of the Year and featured on independent compilation A Litany of Failures Volume II – Postcard Versions' debut album is here.
Comfortably resigned and pragmatic in its optimism, Postcard Versions looks at a hungover languor as a chance for reprieve. Its 10 tracks never outstay their welcome, clocking in at just short of half an hour, making this another essential breezy indie rock album to add to Dublin canon alongside Popical Island, Tandem Felix & company – and it's arguably the finest ever not to include a cymbal.
Clearly a lovingly-crafted product of its environ, the LP was written and recorded by Ross Hamer and Paddy Ormond in Ross' 'OK' bedroom in Temple Bar throughout 2016-17 on bass, guitars, floor tom, snare, and organ "at a moderate volume with only one noise complaint", and mixed throughout 2018 by David Tapley "every few Mondays".
Paddy told us: "The project came about from both wanting to make some straightforward, simple rock and roll songs, that could be easily written and recorded in that confined setting. Doing everything ourselves was a huge factor in the creative direction the whole project took."
Postcard Versions comes out on February 8th. It will be available to stream on Spotify and download for free on Bandcamp, with a limited run of cassette tapes to be released. Promisingly, their second album is mostly written and recorded, and the duo assures us "it's much of the same!"