Galleries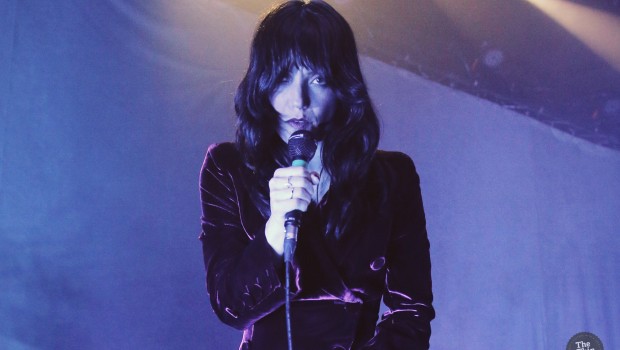 Published on March 24th, 2019 | by Kelly Doherty
0
Sharon Van Etten w/ The Golden Filter @ Vicar Street, Dublin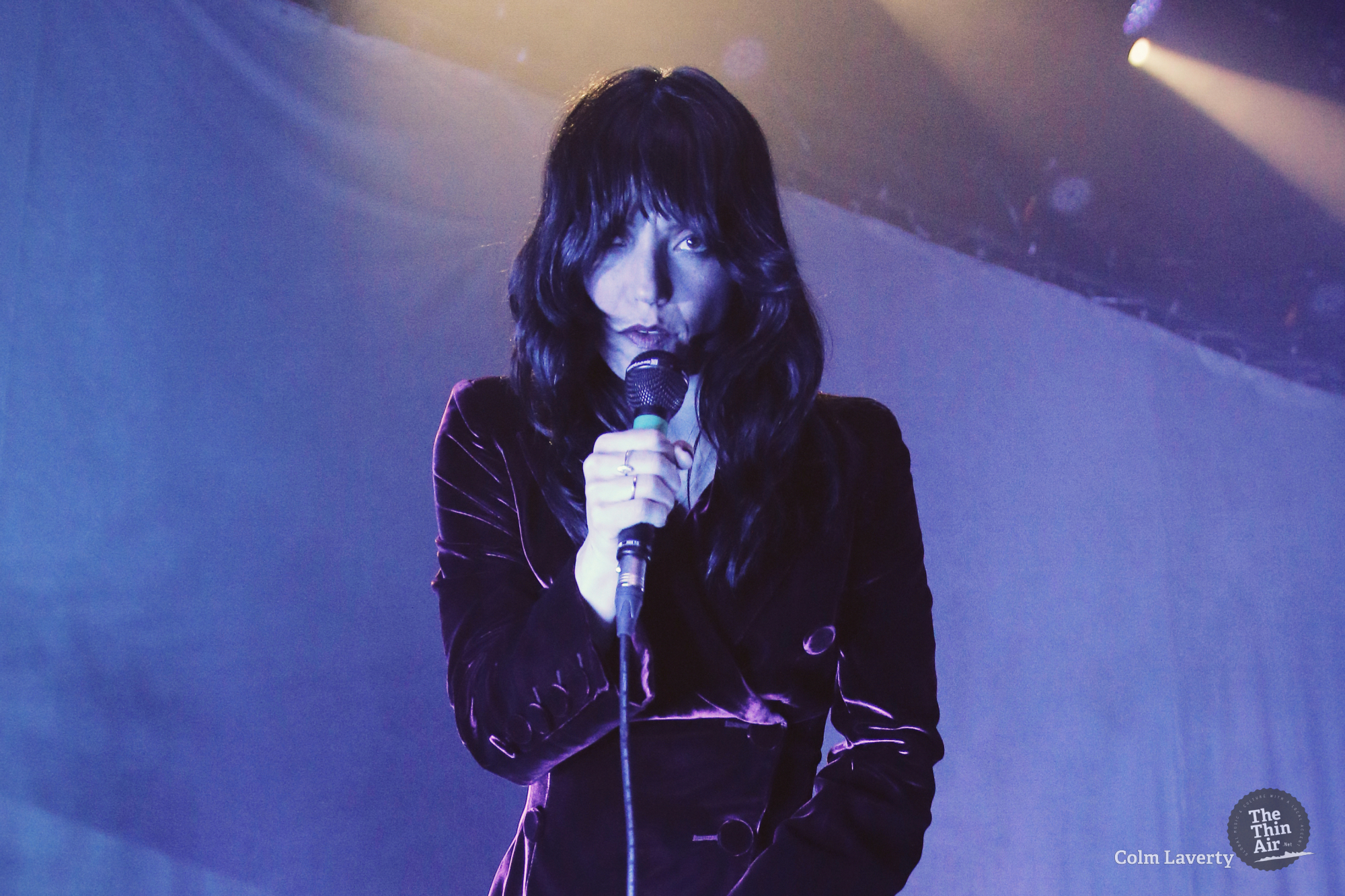 Over the past 12 years, New Jersey native Sharon Van Etten has steadily made a name for herself as one of indie music's most reliable and consistent artists. Since 2009's debut Because I Was In Love, her melancholic, mature songwriting has gone from strength to strength with her recent album Remind Me Tomorrow being the most experimental and accomplished of all. It's been quite some time since Van Etten's last outing to Dublin however before she takes to the stage the audience is treated to support act The Golden Filter. The synth-pop duo (below) is the perfect companion to Van Etten's recent musical developments with an atmospheric set wonderfully combining downplayed electronic elements and haunting post-punk vocals. Unfortunately, the act doesn't receive the crowd response deserved but are a major bonus to the night's proceedings.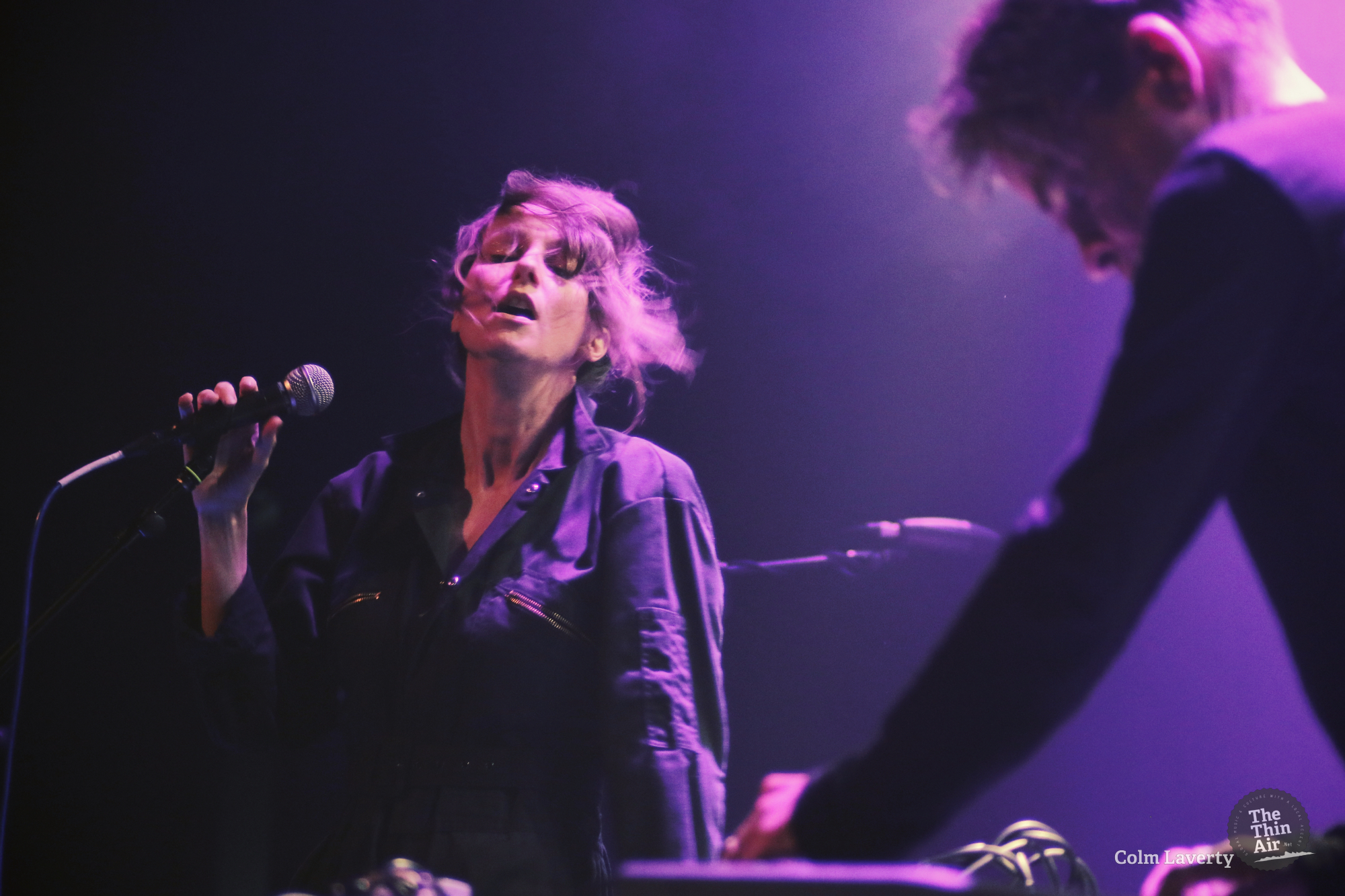 From the moment Van Etten takes to stage, the audience is hooked. Clad in an iconic purple suit, she's clearly at complete ease before the crowd. Her distinct vocals seem effortless and every lyric is steeped in authenticity. Cuts from her most recent album form the backbone of the whole set and are the sound of an artist who's truly confident in where she is in her career. Single 'Seventeen' garners an immense crowd response with its anthemic rock and nostalgic lyricism.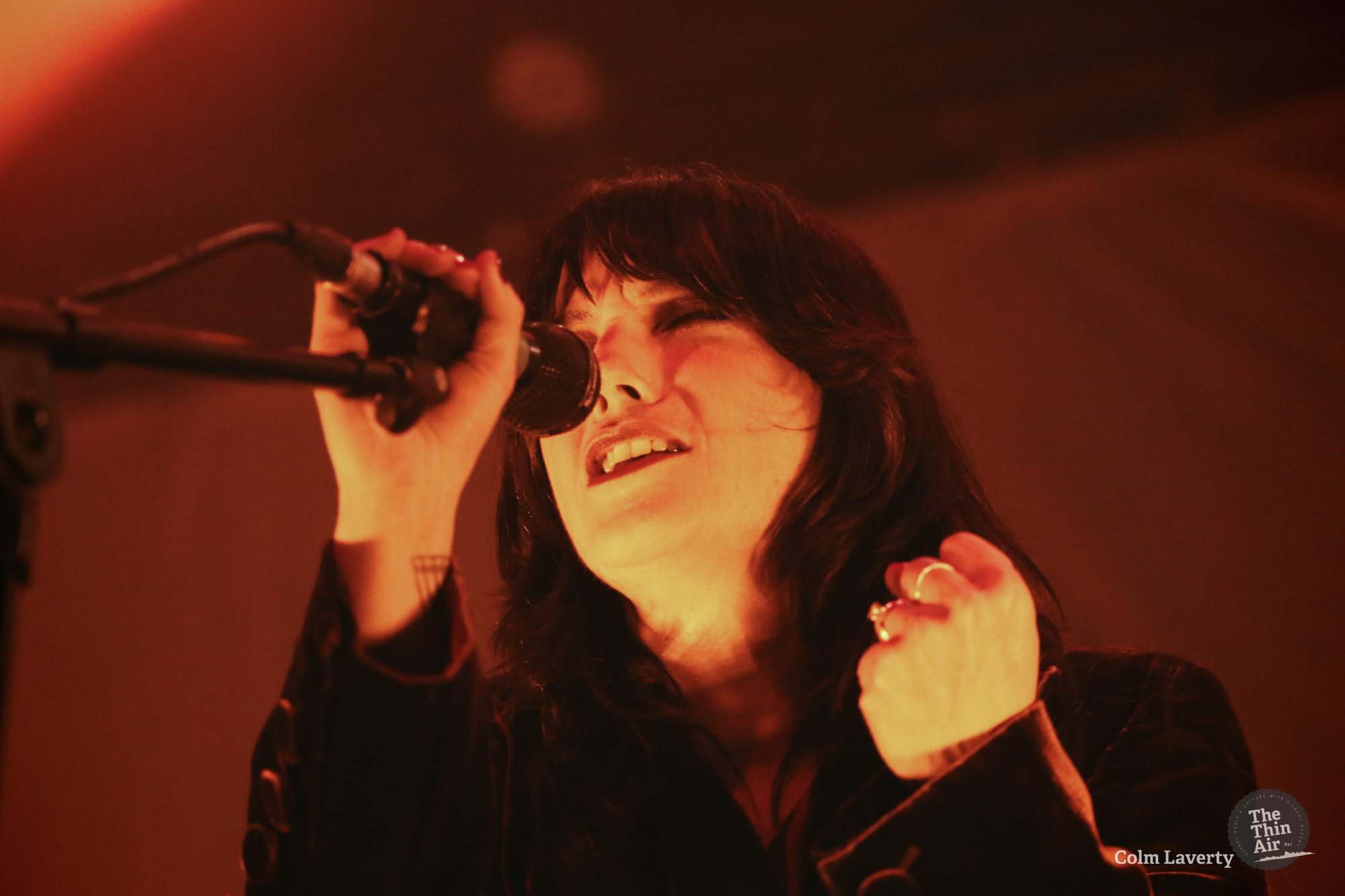 'Comeback Kid' and 'Jupiter 4''s electronic influences and dark undertones are a far cry from the gentle indie folk of Van Etten's early days but feel exhilarating. The authority of her delivery feels like we're potentially seeing the first tentative steps of someone who is destined for a far bigger audience than the indie niche she currently resides within. Throughout the show, it becomes apparent that Van Etten wouldn't be out of place occupying the same cultural sphere as dark pop artists like Lana Del Rey and her unfaltering stage presence and charisma would be perfectly suited to it.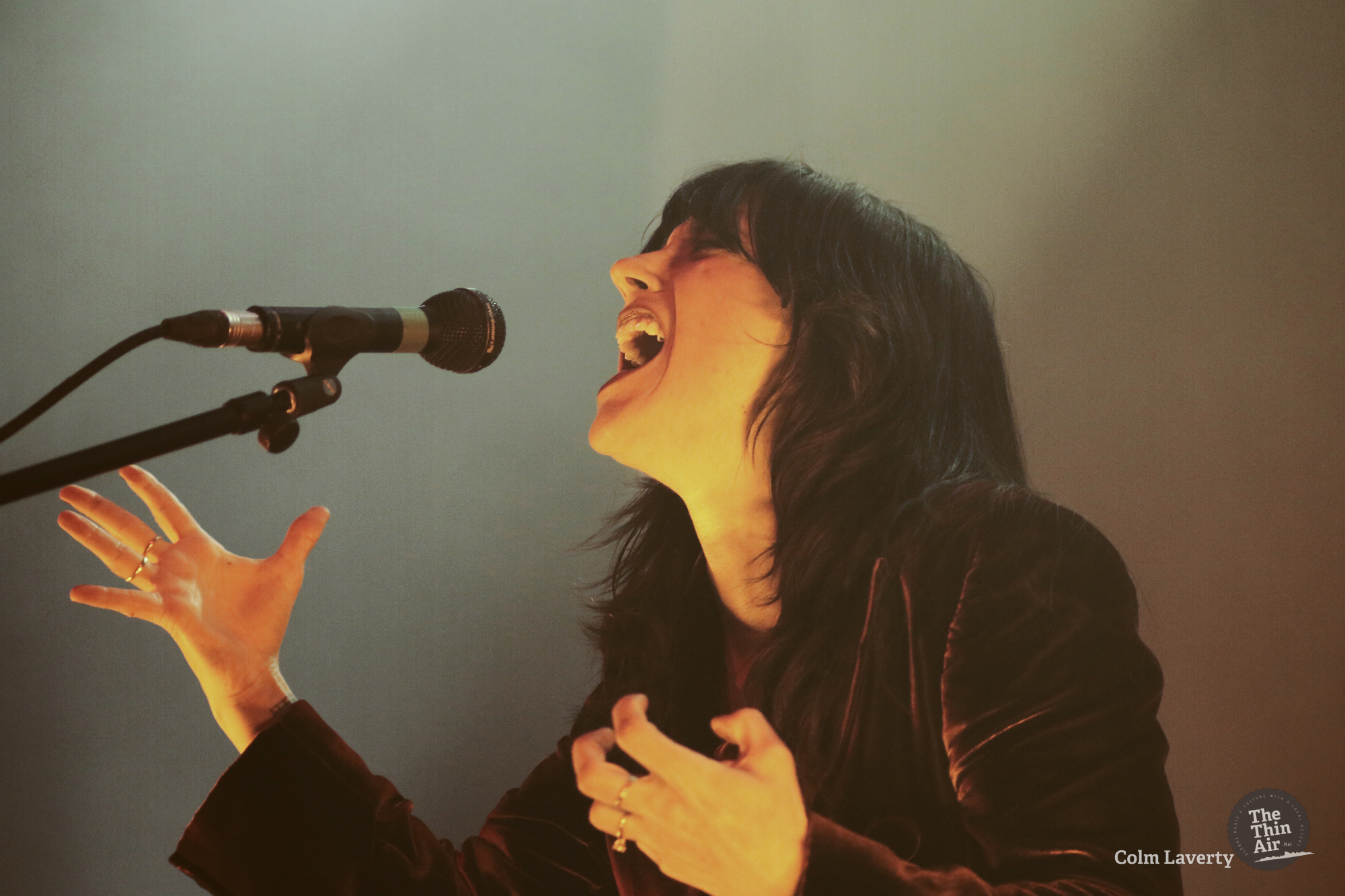 The night is a dynamic experience changing between quiet minimalism to headbang inspiring numbers without skipping a beat. Fan favourites 'Serpents' and 'Every Time The Sun Comes Up' provide euphoric singalong moments whilst a piano cover of Sinead O'Connor's 'Black Boys On Mopeds' makes for a truly special, emotive moment. Epic's 'Love More' closes out the night with beautiful control, showcasing Van Etten at the pinnacle of her heart-wrenching but always hopeful sound. It's a special type of closer that will linger around the hearts and minds of the audience far into the night.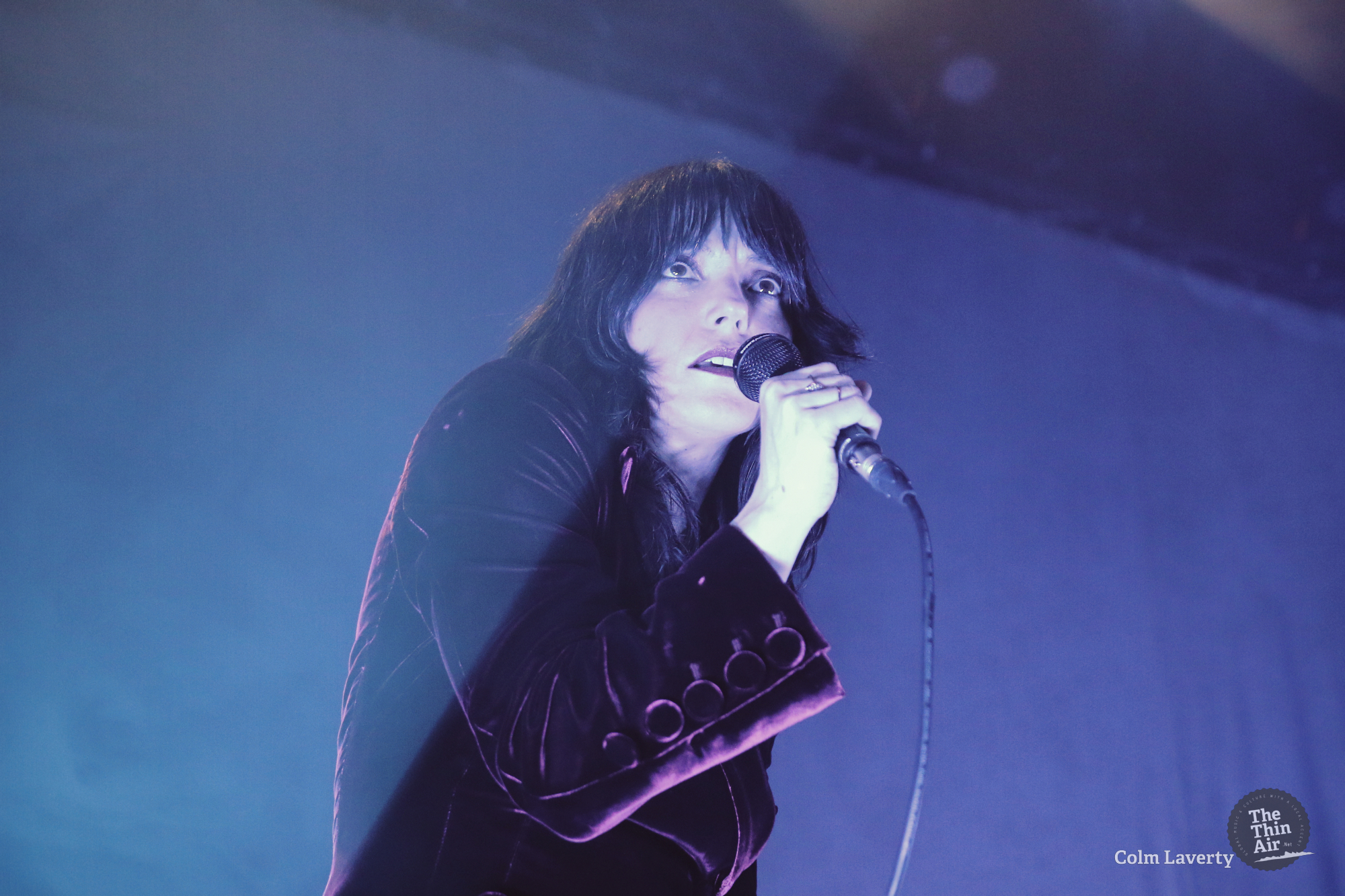 Sharon Van Etten provides a clear solution for pundits who reckon that guitar music is dead in 2019. Her exuberant confidence and stage presence shows an alternative to the traditional rockstar for a new generation – a powerful woman that changes and develops but knows exactly who she is. Van Etten is an essential artist and one who will continue to captivate for years to come. Kelly Doherty
Photos by Colm Laverty