In this week's edition of the arts column we've details of exhibitions that are opening and closing around the country, a pair of residencies and an application deadline.
As always, if you have an event, talk, exhibition, or would like to recommend one please get in touch via aidan[at]thethinair.net
Exhibition | Eamonn Doyle @ RHA Gallery, Dublin
Opening this Thursday, March 14th in Dublin's RHA Gallery is a new exhibition featuring the work of Eamonn Doyle. The eponymous show is born out of Doyle's new book titled Made in Dublin, which features images from the artist's first three books: i, ON and End, as well as previously unpublished work. As well as these images of the capital, a selection of works from his K series will also be shown. There are a number of events, including a tour for the visually impaired and a panel discussion, during the exhibition's run, and it is set to continue until April 22nd. More information on Doyle's work is available online here.
Image: Eamonn Doyle, ON-01, 2015, UltraChrome pigment photographic print, 160 x 240 cm, Image courtesy of Eamonn Doyle and Michael Hoppen Gallery.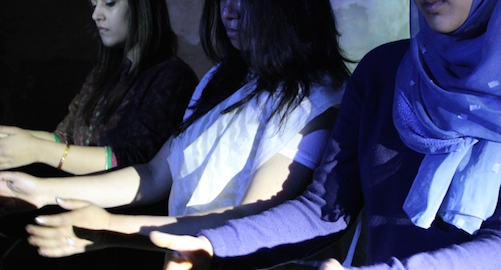 Residency | Fire Station Artists' Studios Artist Residency Award
This Sunday is the deadline for registering interest in this year's Fire Station Artists' Studios Artist Residency Award. Following on from the success of the inaugural residency last year Create and Fire Station Artists' Studio have announced two residencies for this year's edition. Both residencies are open to artists with an ethnic minority background based in Ireland, with the first taking place in Dublin during June in Fire Station Artists' Studios itself.
The second sees Create partner with the Carlow Arts Festival for a residency in May and June to coincide with the latter's festival slated to run from June 4th to 9th. Interested artists may apply for one residency only, details of which can be found online here.
Exhibition | Andrew Kearney @ Crawford Art Gallery, Cork
Opening this Thursday March 14th in the Crawford Art Gallery in Cork is a new exhibition featuring the work of Andrew Kearney. Titled Mechanism, the exhibition sees three new works from Kearney, all of which continue the artists exploration into the intertwined and layered history of people and buildings. The installations are comprised of components from the surrounding area and have been created specifically for this site by the artist.
The show opens at 5:30pm on Thursday and continues until May 26th. More information can be found online here.
Image: Image: Mechanism (2017) Installation: Centre Cultural Irelandais, Paris © Andrew Kearney

Open Call | Belfast Photo Festival 2019
Belfast Photo Festival have announced that the deadline for this year's festival has been extended. Applicants now have until March 22nd to submit their applications. The festival runs throughout June across the city and those chosen will also see their work travel to Zurich next year as part of 2020 Photo Schwiez. A full list of details on what is required to complete the application can be found online here.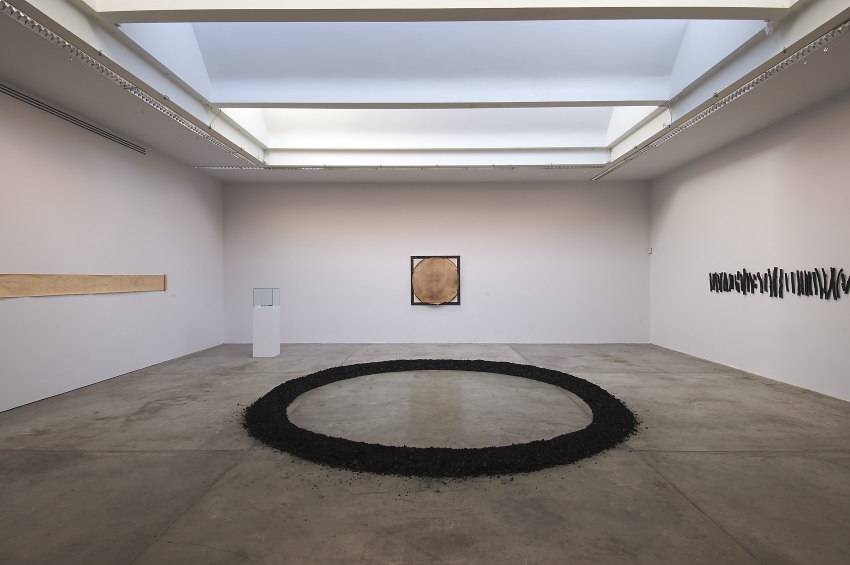 Exhibition | Siobhan McDonald @ Limerick City Gallery of Art
This weekend is your last chance to see Siobhan McDonald's work at the Limerick City Gallery of Art. McDonald presents a new iteration of her Crystalline project, which was shown in the Centre Culturel Irlandais in Paris during 2016. This show, titled Hidden Monuments, sees the artist exhibit a series of works that recall the Cairns, standing stones and Megalithic structures that predated our modern architecture. McDonald has been investigating our relationship with archaeology in her practice over the last number of years and this output continues that research lead practice.
The exhibition closes on Sunday, with more information can be found online here.
***
If you have an event, talk, exhibition, or would like to recommend one please get in touch via aidan[at]thethinair.net