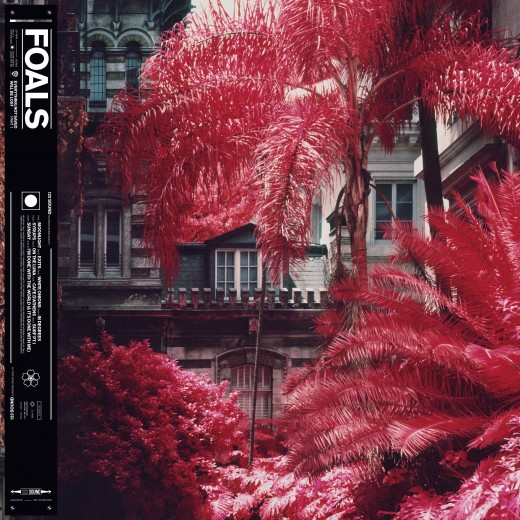 Foals have returned with their fifth album, or at least the first part of it. Everything Not Saved Will Be Lost is a double album released in separate parts with the second half scheduled for release in the Autumn. Double albums are a risky move, and often end up feeling bloated and add weight to the adage that less is more. They're an endeavour usually reserved for stadium sized acts with little to lose and material to dump, and this is where Foals now find themselves. Having survived the exodus of bassist Walter Gervers, they stride forward carrying the torch for late noughties indie-pop while many of their contemporaries have fallen by the wayside.
Although it's hard to say any of Foals albums thus far have been perfect, each has had exceptional moments allowing the band to culminate a formidable back-catalogue. Their latest is no exception with 'Exits' and 'In Degrees' providing remarkable takes from a record unsure in its execution. Part 1 shows us that the band are changing but not fast enough to re-establish themselves in any meaningful way. The album begins with 'Moonlight' – an electronic earworm akin to something Floating Points could come out with, which leads the listener to believe they're hearing a totally new side to Foals. 'White Onions' takes us back to reality however as the band roll out the same set of fast licks and busy drums we've heard so many times before. 'On The Luna' follows in the same vein but with a little more success.
The best moments on the album come when the band push themselves out of their comfort zone. 'Cafe D'Athens' draws on Kid A-era Radiohead while the clubby 'In Degrees' is unlike anything the band have released to date. There's a new persona waiting for the band if they were to just step into it but throughout the album they return to the past on tracks like 'Syrups', a drawn out collection of riffs which never seems to arrive at where it's supposed to go.
Frontman Yannis Philippakis is as abstract as ever with his lyrics. Make no mistake that once again the vocals serve simply as another instrument here – providing interesting but ultimately ornamental imagery. That is unless you wish to dwell further on lines like "Trump clogging up my computer" in 'On The Luna'. Following the pedestrian 'Sunday', the album ends on a high with the beautiful piano chords of 'I'm Done With The World (And It's Done With Me)'. There is half of a great album here and if suspicions are correct, the other half lies on Part 2. Like many double albums, it's probable that a little more selectivity and an embrace of change would have resulted in a singular record nearing perfection. Hugh O'Dwyer