In this week's edition of the arts column we've details of exciting new exhibitions opening, a charity event, a pair of residencies and studio memberships.
As always, if you have an event, talk, exhibition, or would like to recommend one please get in touch via aidan[at]thethinair.net

Exhibition | Jane Fogarty @ MART, Dublin
This Thursday Jane Fogarty's new exhibition opens in MART's Rathmines space. The exhibition, titled slow motion, sees Fogarty explore themes of time, form, colour and composition through a new body of work. This new work from one of Ireland's most exciting emerging artists is a combination of painting and sculpture. The show continuing until April 25th and opens at 6pm on Thursday, more details can be found online here.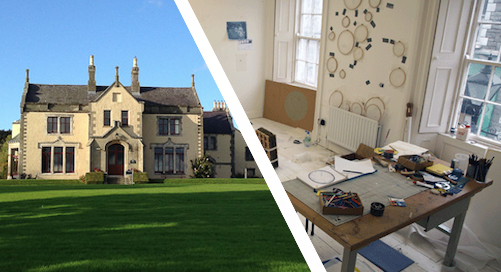 Open Call | Residencies, Wexford
Wexford County Council have announced details of two open calls for residencies. Both residencies are open to artists practising in Wexford, with both having deadlines of April 15th. The first is in the Tyrone Guthrie Centre in County Monaghan, taking place in director's former home. Successful applications would have all board costs covered and be provided with a stipend of €300.
The second residency also takes place outside Wexford, being located in Manorhamilton in Leitrim. The market town is home to the Leitrim Sculpture Centre which hosts the residency for six weeks from August 5th until September 15th. The residency would include free accommodation that comprises of separate living and studio spaces, as well as a stipend on €1,400 and access to a number of support structures.
More information on the Tyrone Guthrie residency can be found here, with details on the Leitrim Sculpture Centre available here.

Event | Breakfast Club @ The Model, Sligo
This Thursday morning sees the return of The Model's Breakfast Club. Kicking off at 10:30am, and running until 12:00pm, the event provides an opportunity for artists to connect, network and chat in the gallery, with complimentary coffee, tea and pastries. The event is free but registration is required, this can be done online here; and while their be sure to check out the current show The Keeper.

Exhibition | Uplift: Portraits of Women in Irish Music, Dublin
Opening this Friday in Lucky's on Dublin's Meath Street is a new photography exhibition. Titled Uplift: Portraits of Women in Irish Music, the show features the work of music photographer Zoë Holman. Holman has captured the portraits of eight women each of whom have made their mark on the national and international music scenes. The event is to coincide with this year's International Women's Day; there are prints are on sale on the night, with all proceeds going directly to the Dublin Rape Crisis Centre, donations can also be given.
The exhibition kicks off at 6:30pm and details can be found online here.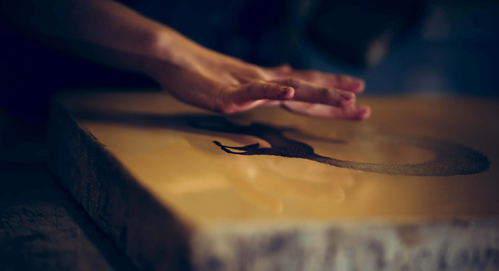 Studio Spaces | Black Church Print Studios, Dublin
Black Church Print Studios in Dublin have announced that they are taking application for studio memberships. Successful applicants would become key-holders giving them 24 hour access to the Temple Bar site, 365 days a year; as well as on-site storage, discounts on materials, the opportunity to apply to the studios exhibitions and projects as well engagement with the spaces's existing community.
They have advised that digital submission are preferable, with a max of 12 images to be submitted that articulate the development of concepts and ideas, as well as technically proficiency in the chosen print media. Applicants would also be required to submit a CV and artist's statement.
Those interested are encouraged to contact Black Church's General Manger at hazel@blackchurchprint.ie, with more details on the space available online here.
***
If you have an event, talk, exhibition, or would like to recommend one please get in touch via aidan[at]thethinair.net