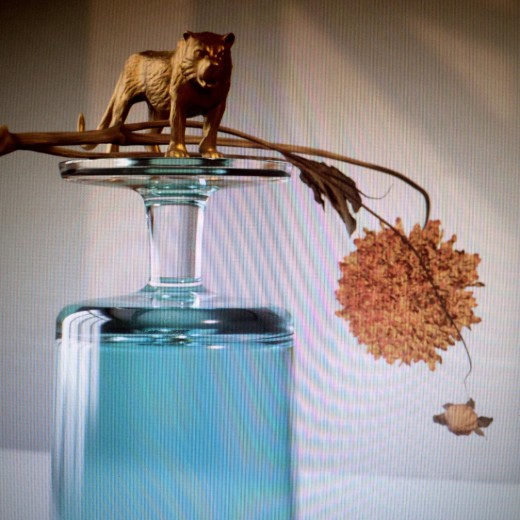 For a project born out of the narrow confines of a bedroom in landlocked Santa Fe, Beirut's influences have always been remarkably far flung. Right from the off, the band's globetrotting song titles and grand orchestrations betrayed Zach Condon's wanderlust and romantic tendencies and allowed him to project himself out from the desert plains of New Mexico and into the imagined eastern gulags and louche European locales so central to his sound and aesthetic.
At a time when indie music was more firmly rooted in a traditional band format, Condon quickly marked himself out as a purveyor of strange and exotic musical styles that ran the gamut from exultant Baltic brass to sophisticated French chanson. Some 13 years on from Beirut's debut, journeys into the unknown and a romanticised notion of a sepia tinged old Europe still figure heavily in Condon's work.
Gallipoli, the band's 6th album, came about after a trip to southern Italy, where the eponymous city's ancient buildings and festive brass processions seem to have thoroughly captured Condon's imagination. The warmth and beauty of the region are for the most part well translated into the album's expansive organ and brass arrangements, even if Condon's earnestness and open hearted poésie can occasionally sit on the verge of sub-Wes Anderson whimsy.
Cheerily titled album opener 'When I Die' mostly avoids this pitfall, but doesn't quite escape the pleasant samey-ness that has at times hobbled Beirut releases. Mere seconds after pressing play the listener is greeted with a familiar ukulele strumming a familiar chord as a trademark weepy trumpet drips itself over a wavering farfisa organ vamp. Condon's lugubrious baritone, equal parts Jacques Brel and Rufus Wainwright, completes the band's time tested formula but for better or for worse and despite the swelling emotion and beauty on offer, one can't help but feel a sense of déjà vu as the track comes to an end.   
Thankfully, elsewhere on the album Condon finds ways to reinvigorate his musical palette without losing sight of his signature style. The title track, for instance, builds upon a plinking keyboard line before adding in a smudged brass figure and syncopated military groove. Condon's hushed vocals meanwhile, dial down the melodrama and unruly vibrato a few notches for a straight reading of one of the bands loveliest melodies. This song represents Beirut's music at its most swooning and affecting and the buoyant melody and nape tingling brass could make even a dyed in the wool cynic nostalgic for the naked, primary coloured emotions of adolescence.
The band continue to hit this sweet spot on tracks like 'Varieties of Exile' and  'Landslide', both of which provide drama and emotional thrills without straying into the realms of over cloying emotional schtick.
'Varieties of Exile' finds new life on the well worn path of the ukulele ballad thanks to Condon's undeniable knack for forlorn melody and his wise decision to pair back his arrangement, opting instead for a more nuanced accompaniment of accordion and harmony vocals, saving the brassy bombast for the songs dramatic final throws.  
'Landslide' meanwhile brings Condon's trusty Farfisa organ back to the fore with an upbeat and choppy opening gambit that introduces one of the record's biggest pop songs. The lyrics deal with ideas of transition and acceptance and its tone of cautious optimism hits a particularly plaintive chord in light of Condon's recent divorce and the news of a burgeoning new relationship. "If you ever return, In a wonderful form, don't you wait out the storm. Just pull roots and move on."
Still, despite the success of these songs, the best moments on Gallipoli come when the band expand beyond their typical blueprint, flirting more overtly with offbeat jazz and electronic sounds. This experimentation pays off particularly handsomely on the excellent instrumental tracks 'On Mainau Island' and 'Corfu'.
The former  emerges from a shimmering lake of buzzing organ notes and twinkling chimes and glockenspiels, equal parts serene and otherworldly. The ephemeral track was presumably intended to act as a brief palette cleanser but ends up being an unexpected album highlight that glows with extra-terrestrial beauty.
'Corfu' though  is perhaps the most arresting departure on the record. Boasting a robust beat and clanging suspended piano chords, the end result is quite unlike anything else in band's catalogue. Jazzy and hypnotic the track even manages to be somehow jerkily danceable, wobbling like an old wheelbarrow over cobblestones.
If the songs on Gallipoli occasionally seem just a little too purpose built to soundtrack some indie road movie, the exciting sonic vistas and heartfelt humanity of the best tracks help keep things from becoming too stale and more than ensure the album's place as an important addition to the band's decade and a half long journey. It does however beg the question of just what Condon could achieve if he would just take a few more detours along the way. James Cox