Articles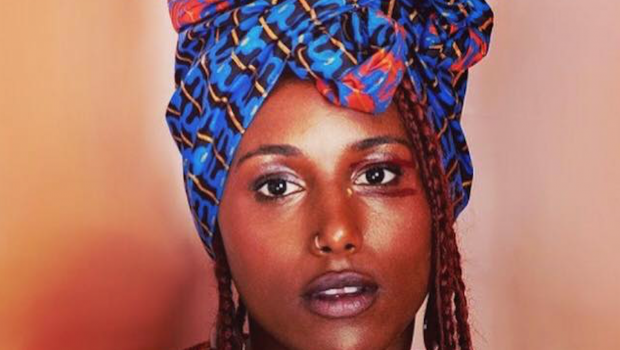 Published on March 3rd, 2019 | by Colin Gannon
0
This Month in Irish Music: February


In the latest of a new regular series, Colin Gannon rounds up the very best Irish tracks released of the month just gone, featuring ELLLL, Mob Wife, Fehdah, Larry, Sunken Foal, Soulé, Postcard Versions and more.
ELLLL — Pepsi
Ellen King's work as ELLLL is fast becoming one of the most searingly vital things in Irish music. As well as being super busy (she's released two equally erudite EPs in the space of two months), King has managed to keep the quality to an almost peerless quality. The latest batch of tracks, Confectionary, all named after a sweet shop delicacy, are not as sickly sugary as the titles would suggest. 'Pepsi', the fizzingly thunderous techno centrepiece, is cloaked in omnidirectional, clamouring drums, and sounds like someone dropped a factory worth of Mentos into a lake of the titular drink.
Mob Wife — Captain Care a Lot
Gnashing Irish music is out there, but it is often hidden beneath the cracks. Hardcore band Mob Wife's 'Captain Care a Lot' is gloriously splenetic and sneering — "I cut my teeth to spite to you" — and is a song that, through violent, hypnotically dissonant guitars, launches a withering broadside against the soon-to-be-burnt-to-a-crisp hellscape we currently live in. There's elements of artful post-hardcore when the discordant noise evaporates for a brief respite. Perhaps less abstracted than Daughters' 2018 AOTY- contender You Won't Get What You Want, but it carries the same venom. Most impressively, despite the headiness, it's catchy as anything released this month.
Fehdah — Saharakungoh
Thirty seconds into afro-futurist Fehdah's latest track, 'Saharakungoh', after a gooey synth introduction, the instrumentation locks into an insatiable groove. Self-produced, the deep-lying, bubbly synth patchwork is immediately reminiscent of Montreal's Kaytranada. Alternating between singing in English and west African Bambara, Fehdah sings tenderly of a love interest. Her choppy drums are configured strangely, bending, shifting, doubling back at times — the African influence is clear. It's an endlessly inventive Afrosoul ballad with nods to earthy house music that marks Fehdah out as one of Ireland's most promising artists.
Larry — Cocker Spaniel
What, exactly, possesses more unbridled, tail-wagging carefreeness than a dog running around a park? That's right: Nothing! Dundalk trio Larry, who quite excitingly flew to America to work with the inimitable polymathic super-producer Steve Albini for their debut album, dropped the effervescent 'Cocker Spaniel' this month. The song deals with the glee of embracing reckless abandon, and the breathlessly fun video sees a camera attached to a dog as it goes about its day, as it runs everywhere, simultaneously running nowhere. Nostalgic-sounding without being too in thrall to 90's alt-rock, it solidifies the band's credentials as torchbearers for a new, more dynamic modern Irish rock alongside label-mates Just Mustard.
Rokaia — In Light
The feelings Rokaia Jedir conjures in her music are not readily describable. There's echos of Jenny Hval in her conceptual vigor, and James Blake in the more straightforward moments of vocal manipulations, but the Limerick artist — whose academic work involves the science of sound — is fastidious in her own right, creating splendidly unhinged worlds of her own. On the excellent 'In Light', splaying synths, faint, crackling feedback, a squelching disfigured vocal, and jarring, elusive drum patterns come together for crunching electronica before it transitions into a rather formless hip-hop beat. It's essential listening.
Regret Will Come — Riggan
Recording in a studio is overrated. A lesser songwriter and musician might falter, but, as Fintan Gallagher will tell you, all you need is a Singstar microphone and Audacity. The slowcore-leaning, emo-inspired rock Gallagher makes is so wickedly sharp and expressive, all he really needs is crude equipment to get his point across. His guitar-playing — from soft, swooning strumming to some gnarly shredding — excavates light from darkness, melody from the dirt.
"I swear to god I'll move to somewhere," he sings, quite movingly, stretching his vocals out like someone who has suffered decades of existential pain. "I can think, about missing days."
Sunken Foal — Charles Dance
Sunken Foal's evocative experimentalism has been, and will always remain, in the modern Irish music canon. Dunk Murphy's latest batch of tracks, the Ribbon Works Vol. 1 E.P, are teeming with energy and unspool with idiosyncratic flourishes. 'Charles Dance' is an immediate highlight: A bucolic mix of slow burning, pleasing melodies and oscillating synth work. Carrying an air of wistfulness, with a despairing A.I-sounding vocal coda, it's one of Murphy's most essential in years.
Soulé — Love Tonight
Soulé released the best Irish pop song of the year this February. Not the kind of electronic-R&B I would typically go for, blindingly polished and bright; yet, it is unrelentingly warm, fun, dance floor-ready, super condensed catchiness. If commercial radio wasn't so corrupt, this melodically realised gem would be dominating the airwaves ahead of painfully vanilla maleness like Picture This or Gavin James.
Mikron — Locus Reave
Severance, Mikron's new album which will be difficult to top this year, is a technicoloured techno masterpiece. The Corcoran brothers — Ciaran and Michael — have carefully crafted an album full of 90's Warp Record IDM-type bends, new-wave synths, fluttering chord progressions, and grime-encrusted drums. It radiates with a Boards of Canada warmth that feels unbecoming of the dancefloor. That said, 'Locus Reave', one of the album's more propulsive cuts, is one Drone Logic era Daniel Avery would be proud of.
New Jackson — Every Home Should Have One
David Kitt's New Jackson is back, and he's brought his MPC along for the ride. He released two songs this month from an upcoming EP, Romancecar. The most indispensible track is 'Every Home Should Have One', a rather quick moving house track that centres on a choral sample that seems stitched to the heavens.
(Somewhere in Ireland) Citrus, Strange Boy, Hazey — Hindsight
Brownsauce is Ireland's answer to rap music video auteur Cole Bennett, and along with a close community of rappers, producers, and creatives, he has helped deliver the 'Somewhere in Ireland' video series. It is, undoubtedly, the most ambitious undetaking in Irish rap in recent memory. Gritty, Limerick-accented rappers dominate the series, and Strange Boy, formerly known as Jonen Dekay, continues on the soulful mid-2000s-esque underground cut 'Hindsight' to cement his place, in my mind, as Ireland's most raw rap talent.
Postcard Versions — Growing Pains
For fans of sunny indie rock like Real Estate and Rolling Blackout Coastal Fever, take a listen to Postcard Versions' eponymous new project. 'Growing Pains' is the album's most potent piece of songwriting. The laconic writing captures a crushing realisation one that might come upon on a bright, pensive summer's day which the gleaming guitars and vaguely sad church organs evoke: Things, contrary to popular opinion and well-meaning platitudes, don't always get better over time.
Sal Dulu — Xompulse / Flowers at night — Treasure
Two equally compelling tracks born from tranquility. Mysterious producer Sal Dulu's gentle, mournful piano piece, 'Xompulse', and Cork electronic composer Flowers at night's arresting ambient track 'Treasure' are ideal aural meditations to ease us from an unprecedentedly warm Winter into an even warmer Spring.