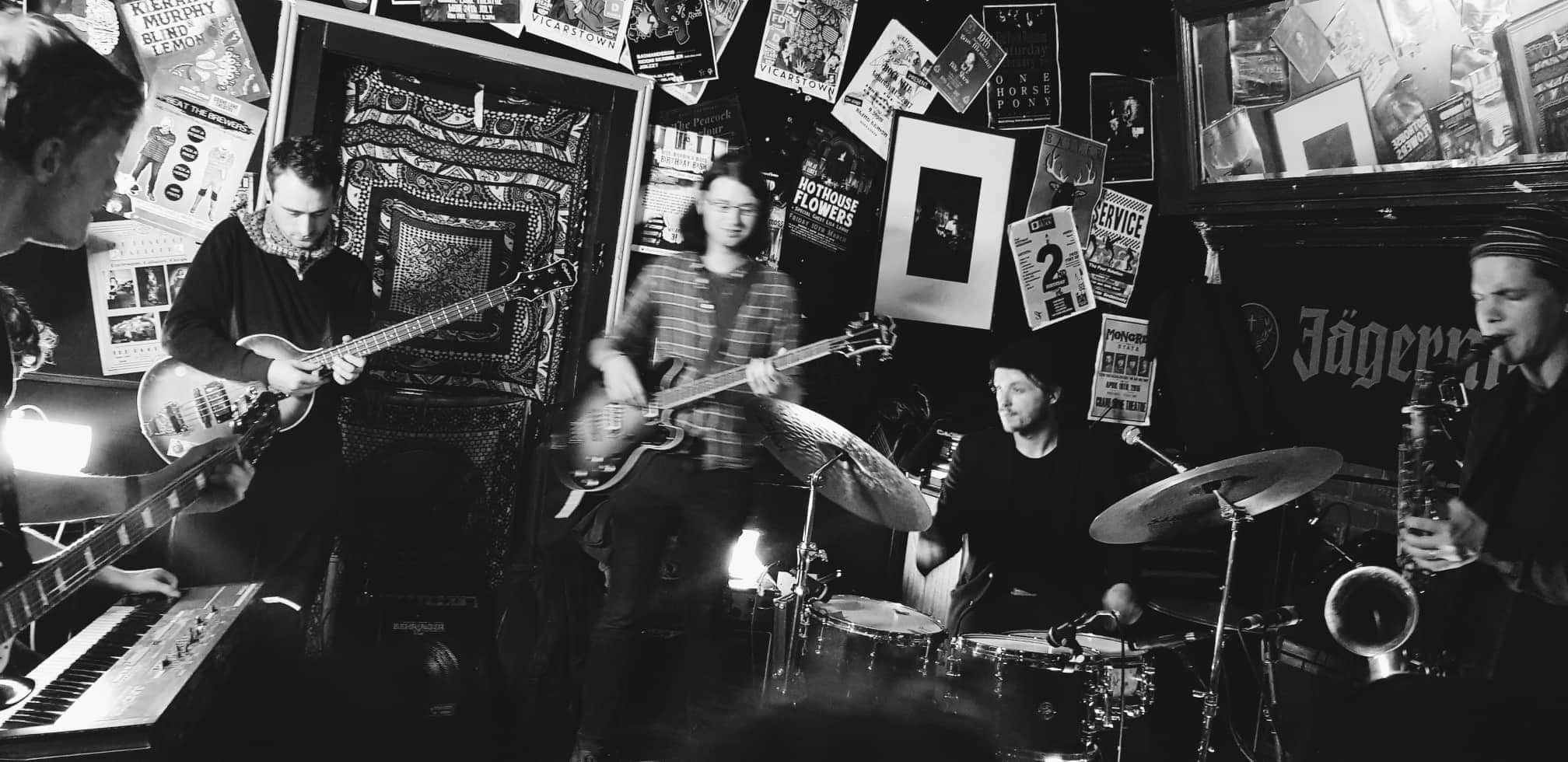 Of the myriad forward-pushing acts we've featured over the years, Cork polymath Dan Walsh's Fixity remains a singular and uniquely exploratory proposition. Backed by a revolving cast of sonic conspirators, the bandleader and multi-instrumentalist has carved out a uniquely collaborative niche driven by fierce extemporization.
Released via the ever-reliable Penske Recordings on April 12, Walsh and an extended cast of Irish and international musicians weave new mastery on Fixity's second album, No Man Can Tell. Produced by the Altered Hours' Patrick Cullen, it's a six-track featuring a veritable dream-team: Emil Nerstrand on flute and tenor sax, Kevin Terry on guitar and clarinet, Nils Andersson on guitar, Philip Christie on synthesizers, Declan O'Shea on bass, Neil Ó Loclainn on bass and flute, Cathal MacGabhann on percussion, Dan Walsh on drums and vocals.
From its eleven-minute title track and the blitzing bombast of album opener 'World Line' to the Tortoise-conjuring repose of 'Woo' and the implosive rapture of 'Becoming an Earthworm', this is a peak-heavy of feat fearless, ecstatic collaboration.
Have an exclusive first listen to the album (and check out its artwork and forthcoming Fixity tour dates) below.