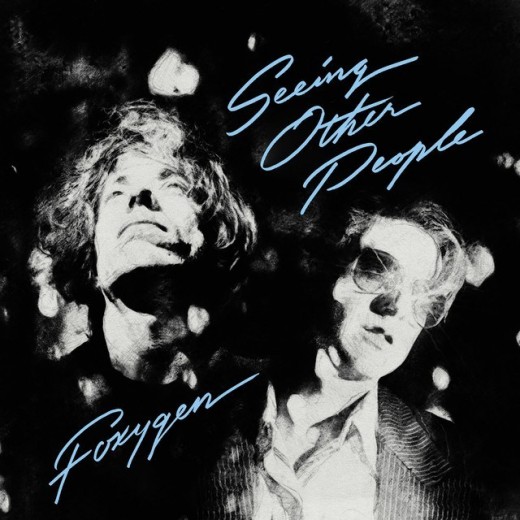 Accompanying the announcement of Foxygen's fifth album Seeing Other People, frontman Sam France penned a letter to fans assuring them that this isn't the end. "We're never breaking up. We're not a band and never were". Right, then.
 We're told to "read between the lines" on Seeing Other People, but unfortunately the album offers little more than superficial gripes – a tepid and weak account of a public parting that feels, now, like it's been a long time coming.
Opener 'Work', with lyrics attuned to the petty stirring of doubt in relationships, sees France play the genius-nightmare creative partner up against the band's multi-instrumentalist Jonathan Rado. "So I call up Rado and we're cranking 'em out, and we even get paid just to do it" he tells us, making overt the animosity he holds for the dying project. These fourth-wall breaks permeate the record — we're tired of making music for you — regrettably lacking the nuance we've come to expect from France as a biting, critical lyricist.
There are a couple of solid moments throughout, but they're unfortunately undercut by the half-baked spoiled cliches sung over them. There are hints at the theatrical aspects of 2017's Hang — tongue-in-cheek synth-driven 'News' is certainly as close as we get to this sonic playfulness  — but rockstar platitudes and pettiness spoil the fun of Foxygen's signature sound. 'Face The Facts' is almost enjoyable, but France's affected Lou Reed impression passes from joyful pastiche (heard playfully on the 2013 gem We Are The 21st Century Ambassadors of Peace and Magic) into fatigued disinterest. 'The Thing Is', 'News', and 'Seeing Other People' offer interesting melodic plays despite the unconvincing crooning.
These nine songs span the emotional reckoning of a drawn out ending, wrought with cliches and bitter resentment, and eventually culminating in the dreaded break-up conversation — "we should just be friends" — on the ineptly titled 'Conclusion'. The song offers no closure or convincing musings on the process of letting go, and lacks the depth it had the potential to explore.
The portrayal of a band in ruin is utterly convincing, and that is the downfall of Seeing Other People. Foxygen end their time together not with a bang, not quite with a whimper, but with a whine. At just 37 minutes it is mercifully short, and the most persuasive case for a once-great group's disbandment as you're likely to hear. Andrea Cleary