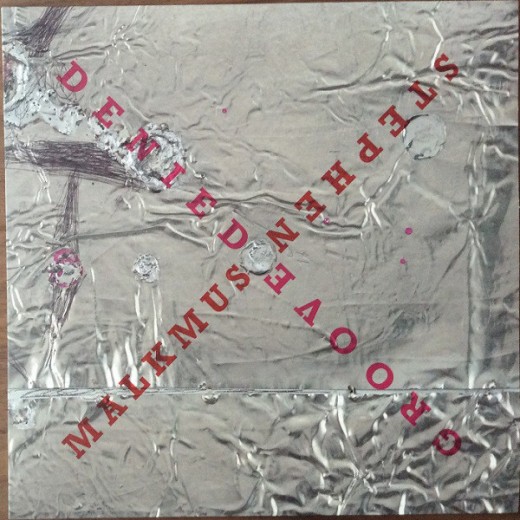 The rock press has made much of Stephen Malkmus' reinvention on Groove Denied, his first solo LP to lack any contributions (credited or otherwise) from his Jicks bandmates; publicised as an homage to the minimalism and analogue electronics of late-'70s and early-'80s post-punk, it's been received as a left-turn for a songwriter closely associated with '90s indie noise. Malkmus discussed the new direction with Rolling Stone recently, explaining: "I guess everyone has their distorted self-image, and I have one where I think I'm a music-maker who can go anywhere" – and though the album reflects this playful approach, one might highlight his awareness of the warped nature of such perceptions.
That is to say, his work with vintage equipment – he began writing the album with a Memorymoog synth before recording the Jicks' latest, 2018's excellent Sparkle Hard – hardly constitutes a radical reinvention of his sound. If anything, the experimentation proves rather superficial as the LP wears on, with the electronic blasts of early tracks 'Belziger Faceplant' and 'Viktor Borgia' quickly giving way to the more recognisably Malkmus-like 'Come Get Me' or 'Boss Viscerate'. The LP's sequencing betrays a sense of discomfort, at times giving the impression that Malkmus intends to claw his way back to familiar sonic terrain following musical misadventure. This is evident even in his vocal delivery, clearly livelier on the guitar-driven tracks of the album's second half, and in his lyrics, which are less awkward as the record progresses (on 'Viktor Borgia', he sings: "We walk into the club / Thank the heavens above", like a discarded draft for an early LCD Soundsystem single).
However, once Malkmus does find his rhythm the songs are uniformly strong; it becomes apparent that the most effective way in which he employs his skittering electronics is as additional colouring to the more conventional tracks. While 'Belziger Faceplant', the album's opener, works its way towards a coda that recalls George Harrison's artless experiments with the Moog on Electronic Sound rather than, say, New Order, on later tracks like 'Rushing the Acid Frat' and 'Love the Door' the synthesisers add vibrant texture to the songs, augmenting familiar structures and lending a fizzing buoyancy to numbers that might have otherwise resembled more rote indie fare.
This is not to suggest that the synth-oriented tracks are a complete wash; the incorporation of a watery bassline reminiscent of The Cure on second track 'A Bit Wilder' adds depth to a track that could have appeared trivial without it, grounding spry, seemingly improvisatory electronics in a steady rhythm while still leaving space for spontaneity. On 'Forget Your Place', meanwhile, a repetitive synthesised throb, backed by reverberating ambience, is appealingly evocative – even if distorted vocals, a rather tedious lyric, and the intrusion of what sound like sci-fi laser blasts eventually grate.
Still, even as the experiment falters, there are more than enough compelling ideas to keep one invested – especially when the record moves further into Jicks territory towards its end, complete with unexpected lyrical detours (see: 'Ocean of Revenge', period reportage from a murderous Scottish migrant in the fields of Mississippi). Regardless of its eventual results, Malkmus' willingness to part from his creature comforts, at least on the first few tracks, is encouraging; the fact that the indie veteran is still restless – if not quite as much a journeyman as he might fancy himself – may indicate that listeners can anticipate more from this exploratory outlook in the future. Seán Kennedy