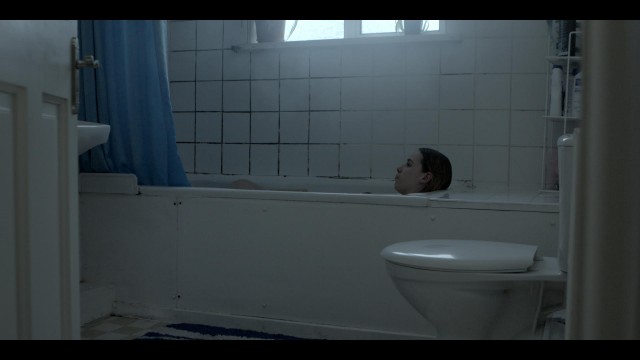 A few weeks back, we described 'Fabric', the latest single from minimalist electronic pop artist Fears, as "an unfurling, self-produced tale of entanglement and escape that finds the Belfast/Dublin musician and producer at her most emphatic to date".
It's the first collaboration of the year for Constance Keane, who continues down the audio-visual path with the same complete level of authorship that led to support vision justifiably supported by Moving On Music's – NI's foremost exponents of culturally vital music – Emerging Artist Programme.
The visual component to 'Fabric' was directed by Daniel Butler, who had this to say of their partnership on the short film:
"The idea came from a conversation Constance and I had about exploring a female friendship that veered into co-dependency. Inspired by movies like Frances Ha, Heavenly Creatures and Butterfly Kiss, I came up with a few story ideas, Constance picked one that jumped at her, and we took it from there. We got very lucky with a great cast. Elanor [Gallagher] and Maureen [Butler] had performed together before and had a prior chemistry."
It's her biggest ear-worm so far – no small feat, considering previous single 'h_always' came third in our 2018 Songs of the Year – as Fears' consistently proves that emotional heft and genuine exploration of human nature need not be compromised in the creation of great pop music.
Watch Fabric below:
Catch Fears at the Black Box on May 9 supporting Carla Dal Forno as part of the Cathedral Quarter Arts Festival. Tickets available here.