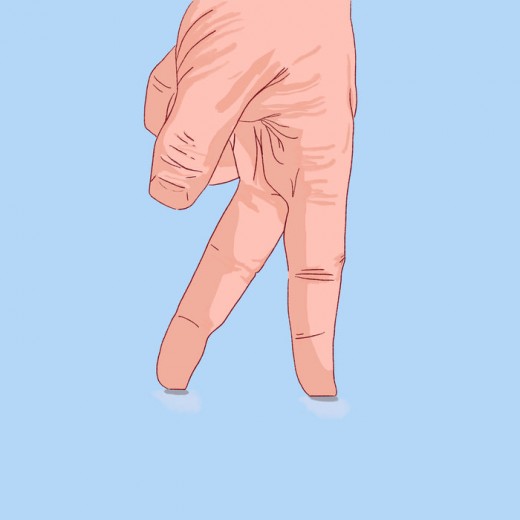 The terms "post-rock" and "math-rock" can leave many eyes rolled firmly back in one's skull, or just leave some scratching their heads. Although the genres have long been fleshed out with artists such as Explosions in the Sky, Godspeed You! Black Emperor, Mogwai, And So I Watch You From Afar and TTNG, lingering questions remain. Clearly there's texture, expanse, intricate time signatures, and often an overhanging emotional heft, but otherwise, it seems to have an anything-goes, gung-ho spirit more than most genres.
Dublin four-piece Arms That Fit Like Legs do little to cement any working definitions. Since releasing their self-titled debut EP in 2009 and a mini album, Plane Figures, in December 2011, the group sank into an extended break. With Gordon McCaughley and Mike Mahon returning from London, the band evolved their writing processes, eager to explore songwriting that could form a deep emotional connection. By recording live instruments over electronic beats, teasers dropped by the band such as the Gladiator inspired 'You Will Go On My First Wheel' hinted at an organic eclecticism being brought to the fore.
The eight year break has inevitably led to a wide palette for Legwork, with the album being pulled and shaped by a sweeping number of influences. It's almost a who's who of 2011-2019, with aforementioned opener 'You Will Go On My First Whistle' featuring Atari-reminiscent synths similar to those used by Rustie. 'For Good Measure' is full of spiky, tessellated guitar melodies draw comparisons to BATTLES' math-rock, whilst 'Antenna's' lively arpeggio's draw close parallels to Max Cooper. It's these electronic explorations that provide the album's most exhilarating moments, and none more so than the crystalline chimes and pulsating bassline which pushes the Four Tet-reminiscent 'My Mind Is Going' into Krautrock territory. Legwork is an album full of dots, ready to be devoured. 
Comparisons are also easy to find to the sorely departed "golden-age" of Irish math-rock, with 'Will You Go To Lunch' and 'For Good Measure' invoking the likes of Enemies and Alarmist.
With the album's electronic backdrop, space, at times, can feel like it arrives at a premium. On occasions the weave of looped electronics and guitars is pulled a bit too tight, creating dead-ends and roadblocks of their own making that can threaten mediocrity. Yet it's testament to Arms That Fit Like Legs' mature and evolved palette that when one track is perhaps over-explored, Legwork always manages to find a way out, erupting into new sonic compositions and experiments at every corner.   
While, individually, no track does too much to defy genre; as a complete and cumulative listen Legwork is a delightfully directionless effort. Arms That Fit Like Leg's best ideas have fermented in a beautiful picnic basket of an eight-year hiatus; Legwork is that glorious moment the lid is lifted and they all spill out, and all the richer for it. Dom Edge