Film / Theatre Reviews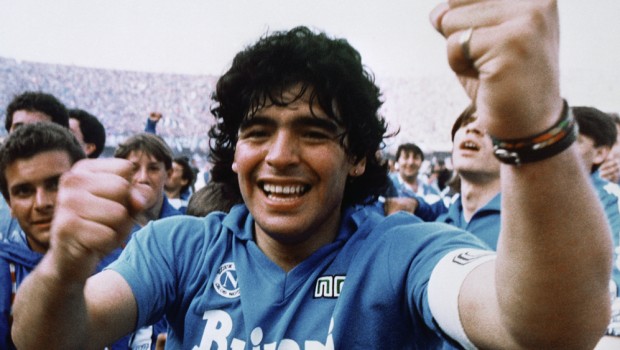 Published on June 21st, 2019 | by Kev Lovski
0
Docs Ireland: Diego Maradona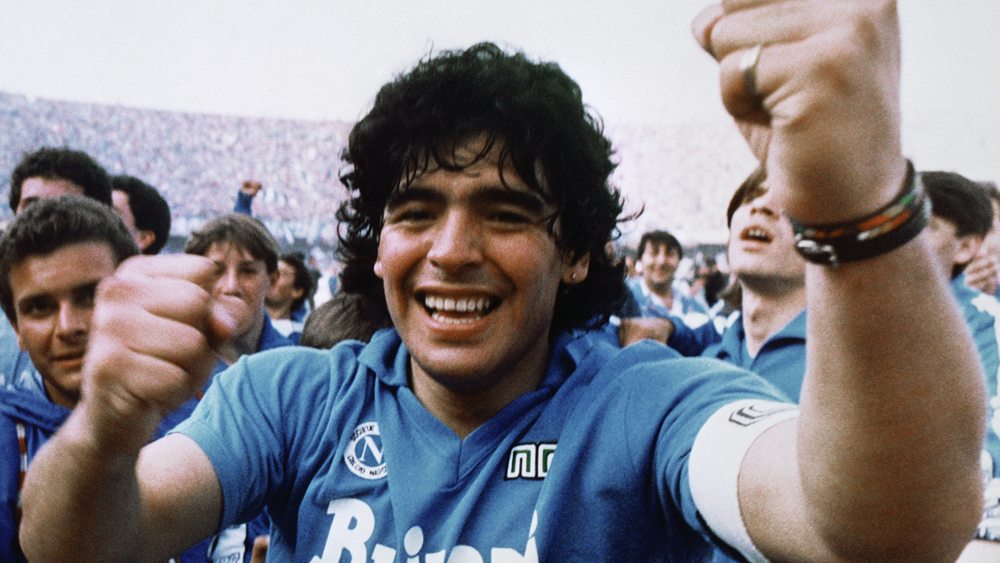 There are few football players on the planet that are more famous, or come with more infamy, than Argentina's Diego Armando Maradona. When you throw this turbulent story into the hands of director Asif Kapadia and the team behind documentary classics Senna and Amy, you know you're going to be in for an entertaining show. Diego Maradona achieves this right out of the gate, opening with blaring Italo-disco music and early-career party scenes. Primarily, the film gives us the two sides of Maradona; the unassuming and kind Diego; and the other, the wild, aggressive and philandering Maradona.
In the early stages, you get a glimpse into his footballing origins in Argentina and then his disastrous spell at FC Barcelona, which was ruined by an injury. The film then moves into his legendary time at the under-performing SSC Napoli, that seemed like a match made in heaven, given the astounding response he got on signing, after a record transfer fee that no one else would sniff at. In addition, Maradona grew up in one of the poorest areas of Buenos Aires, and with Naples being seen by the rest of Italy as its slum, they had an instant rapport. But straight in, Kapadia makes the connection to the notorious Camorra mafia that runs the Neapolitan underworld and shows a local reporter at the signing press conference asking about their links to his transfer money.
The meteoric rise of Maradona kicks in when he brings Napoli their first taste of success in 1986, creating what can only be described as a godlike reputation with the people of Naples. This gave him what seemed like the key to the city (a get-out-jail-free-card, access to all the vices, but in particular, cocaine) all through his new friends in the Camorra and the Naples authorities. And when he is instrumental in Argentina winning the World Cup — let's not go into the infamous 'hand-of-god' incident against England too much — in the same year, his legend status goes into overdrive. But where it all gets really interesting and ridiculously notorious is when he wants to leave Napoli, as he feels he's achieved everything and is getting smothered by his Christ-like treatment. This did not bode well, to say the least.
This is all brilliantly represented with never-before-seen footage that has been sanctioned by Maradona himself — he cooperated fully with the filmmakers and narrates all the way through, alongside various sports journalists, his ex-wife, girlfriend etc. — and gives an highly enlightening and entertaining insight into the rise and fall of this undoubted footballing genius. He seems to be a victim of celebrity as much as his own failings. As one contributor puts it: " Diego has had a life both tremendous and terrible".
What Kapadia has achieved is a well-balanced and exceptionally well-researched film, that stands with his previous two works on Ayrton Senna and Amy Winehouse. However, with this subject still being alive — a challenge the director set himself — the film lacks the same emotional punch and maybe could have its runtime trimmed a little. Nevertheless, Diego Maradona is a fine documentary that is essential for any fan of 'the beautiful game', but will be a great watch universally. Kev Lovski
Diego Maradona is out on limited release and screened as part of Docs Ireland. Read more of our reviews from the festival.
Summary: Dir: Asif Kapadia, 130 min, certificate 12A