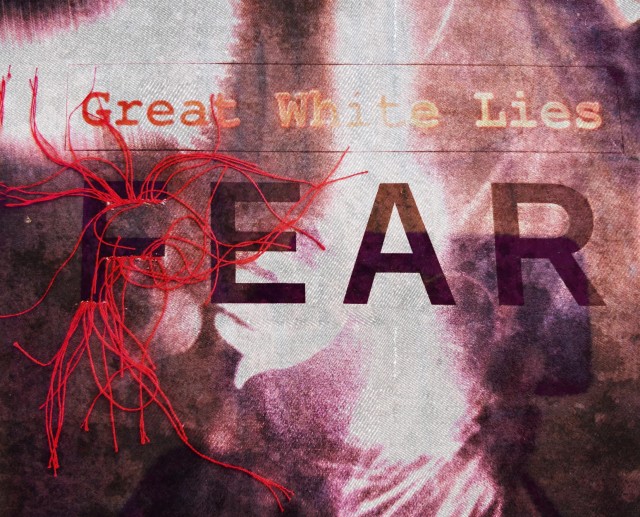 Led by singer Siobhán Shiels, one of the gems of Derry's thriving experimental jazz & weirdo pop scene are Great White Lies. They last week tackled Brexit scaremongering with single 'Fear', for which we're pleased to be premiering the video today.
Accompanying Shiels in the band are Comrade Hat, aka Neil Burns on keys, incredible young double bass player Jack Kelly, Ruth McCartney on vocals & ukulele, with Luke Beirne on drums, who deftly weave around her composed & repetitive, yet evocatively uneasy vocal.
'Fear' is the first single to be taken from their forthcoming debut album, Chrysalis, which is set for an Autumn release. It was inspired by Shiels' drives to Derry, which, as she tells, remind her "'You've crossed the border' in an English female voice." She used field recordings from the car, and news audio from both sides of the border on the same afternoon.
This, interwoven with pulsing drums, double bass, piano, vocal loops and repetitive lyrics, mimicks the media and politicians at the heart of the issue. Being based in Derry, the prospect of a hard border potentially leaves the historic city – and most importantly, its mindset – in a state of residuum, isolated from the rest of Northern Ireland, and its nearby border. Interspersed with claustrophobic footage from border communities around Culmore & Lough Doyle, the band performs live in the Boghopper Brewery, which lies on the border in Muff, accompanied by dancers from North and South.
Shiels told us "Lyra McKee was murdered two weeks after we shot the video. Her death is the hateful effect these words have".