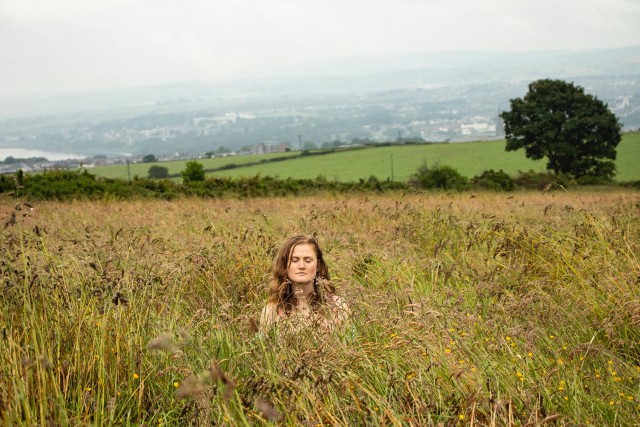 The Live Room is one of Belfast's most valuable musical resources – an eclectic, Live At KEXP-esque showcase of the finest artists to pass through Belfast, based in the city's most welcoming and well-equipped studio, Start Together. They've run the gamut from the crushing doom of Slomatics and Conan to the Word Up Collective's hotly-tipped R&B voices of Super Silly & Jordan Adetunji.
Back after a brief quiet spell, the latest in their series is title track 'Boom Boom', taken from the debut album by Derry-based, Idaho-born chanteuse Queen Bonobo, taken from a session recorded during Belfast's Output Convention in February.
We've said it before, but Maya's vocal has the uncanny ability to take the quality of a sine wave, and is reminiscent of the spiritually-charged, deeply human emotional channelling of free-expressive legends Patty Waters or Mary Margaret O'Hara. As ever, she's more than ably backed by a couple of Derry's finest jazz musicians, in acclaimed double-bass player Jack Kelly & pianist Caolan Hutchinson.
On Saturday, July 20, she, alongside Why. Gigs, hosts a Mid-Summer Party at Derry institution Bennigans, accompanied by Velvet Alibi, Comrade Hat, Bairie, Porphyry, Stephen Whiteman, Neptune M & MarmaWave. She'll be performing an Irish tour in September before heading home to the States.