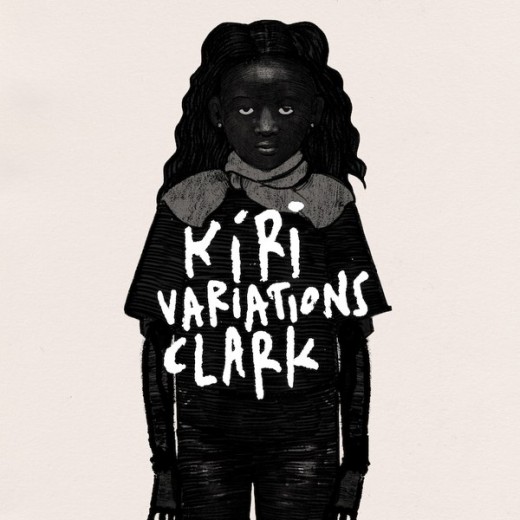 In 2018 a British TV miniseries, Kiri, was revered for admirably broaching the contentious topic of transracial adoption. Viewers and critics alike applauded the series bravura performances, so much so it went on to receive two BAFTA nominations. The composer of its score, Chris Clark (a.k.a Clark) clearly shares the same infatuation, feeling that he wanted to revisit and rework the series soundtrack for his tenth studio album. 
On his first LP playing away from the ever-wonky Warp (home of Aphex Twin, Brian Eno, Oneohtrix Point Never), boundaries are tested. It's clear that this ambition of Kiri was. Never one to shy away from artistic progression, Clark has cranked the dial up higher for Kiri Variations. Gone are the throbs, pulses and heavily processed synthesisers that have etched a commendable 20-year career; in their place hang harpsichords, recorders, strings and an overriding uneasy perspiration.
As such, Kiri Variations is an incredibly rewarding and adventurous listen. Stylistically, it's as if Clark has taken a hammer to a full orchestra, with unusual musical pairings scattered through the albums fourteen tracks. Opener 'Forebode Pluck' sets the kilter to 'incredibly off', with sporadic heavy panting cutting through chilling baroque harpsichord arrangements. In short, Kiri Variations will be remembered for its rife outré harmonies. The small, dark laugh that opened the TV series feels like it's hanging over and haunting the listener throughout; 'Coffin Knocker' utilises eerily vast pockets of space between plucked strings, whilst 'Goodnight Kiri's' repetitive breathy vocals can leave shivers. 'Simple Homecoming Loop' is, as the name suggests, one of the album's warmer and more straightforward embraces, successfully navigating the outer rim of minimalistic neo-classical whirlpool without getting sucked in towards its central echo chamber. Those that follow suit ('Tobi Thwarted', 'Banished Cannibal') provide the album's highlights, with Clark showing a distinctly eloquent side to him that he previously may have been unable to through his more digital methods. His warts-and-all production is ubiquitous throughout; each listen throws up new charmingly scuffed notes, and antediluvian creaks that adds a charm to the chill factor. 
"I can't resist the primary paint of acoustic instruments," Clark writes in his press release. "It's an antidote to frictionless digital music". Praiseworthy words indeed, but is a world without friction really worth living in? We wouldn't be able to stay upright on our bicycles, strike matches or even leave eloquent reviews, if you can imagine the horror. Clark's smear against the digital instrumentations that have propped up his career to date is Kiri Variations minor undoing. The deliberate de-tuning of instruments peppering 'Kiri's Glee', or the off-beat Grizzly Bear-esque 'Yarraville Bird Phone', are two examples where Clark's experiments have a disingenuous, inorganic sour aftertaste where it feels a bit creepy-for-creepy's-sake.
It's hard to point to Kiri Variations niche. It's in equal parts an extended, anchored soundtrack as it is to standalone LP. Some sections feel like the most rewarding hug you've ever had; others trigger an adrenaline as if someone is chasing you. It's a tussle between the electronic and the acoustic, the forefathers of classical music and the piss-soaked rulebook that's laying outside the smashed window. Yet in a year shaping up to be typified by amorphous creativity among British musicians, Clark's unshackled dynamism, impulsivity and bravery could put Kiri Variations up there with the pick of the bunch. Dominic Edge