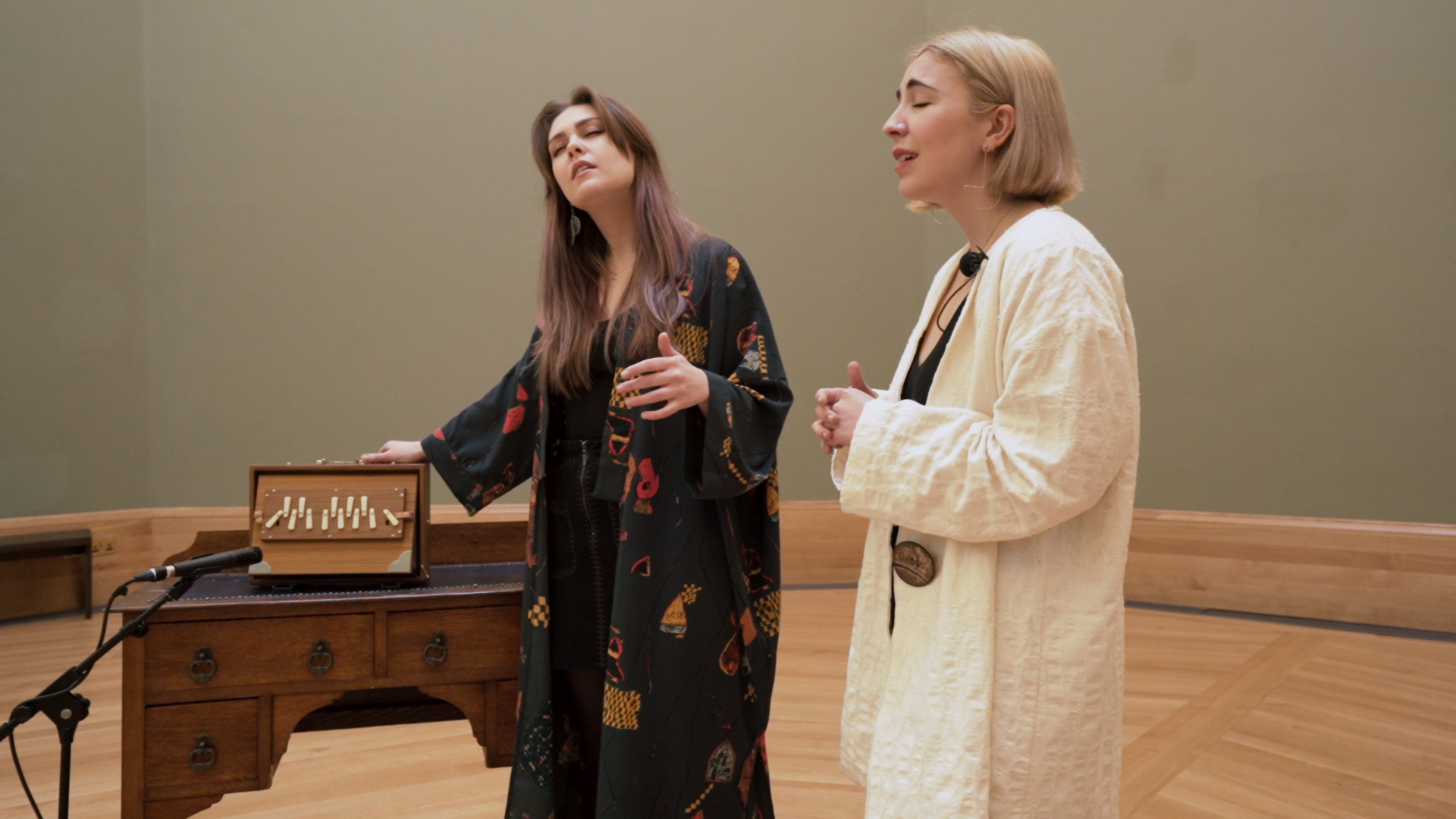 Over the coming weeks and months we'll be teaming up with Chromatic, a Dublin-based duo who film performances using unique spaces as visual and acoustic backdrops.
The vision of long-time friends Kieran "Sherry" Sheridan and Ror Conaty – who have both been active in the Dublin music scene for years – Chromatic is a series born from a joint desire to "open up music/musician circles to audiences who might not be aware of the artists on their doorstep." Sheridan and Conaty correlated that with their love of outdoor natural space, as well as unique buildings and history that's found across the country.
"There are so many locations that you walk past everyday and never know what is behind that door, gate or forest trail," the pair said. "We are trying to reveal these artists, spaces and locations a bit more. We film and record the performance in a single moving shot to capture an intimate feel while using the locations as a visual and acoustic stage. Shoots are quick and off-the-cuff, as much as possible, to keep a natural and non-overly thought-out flow."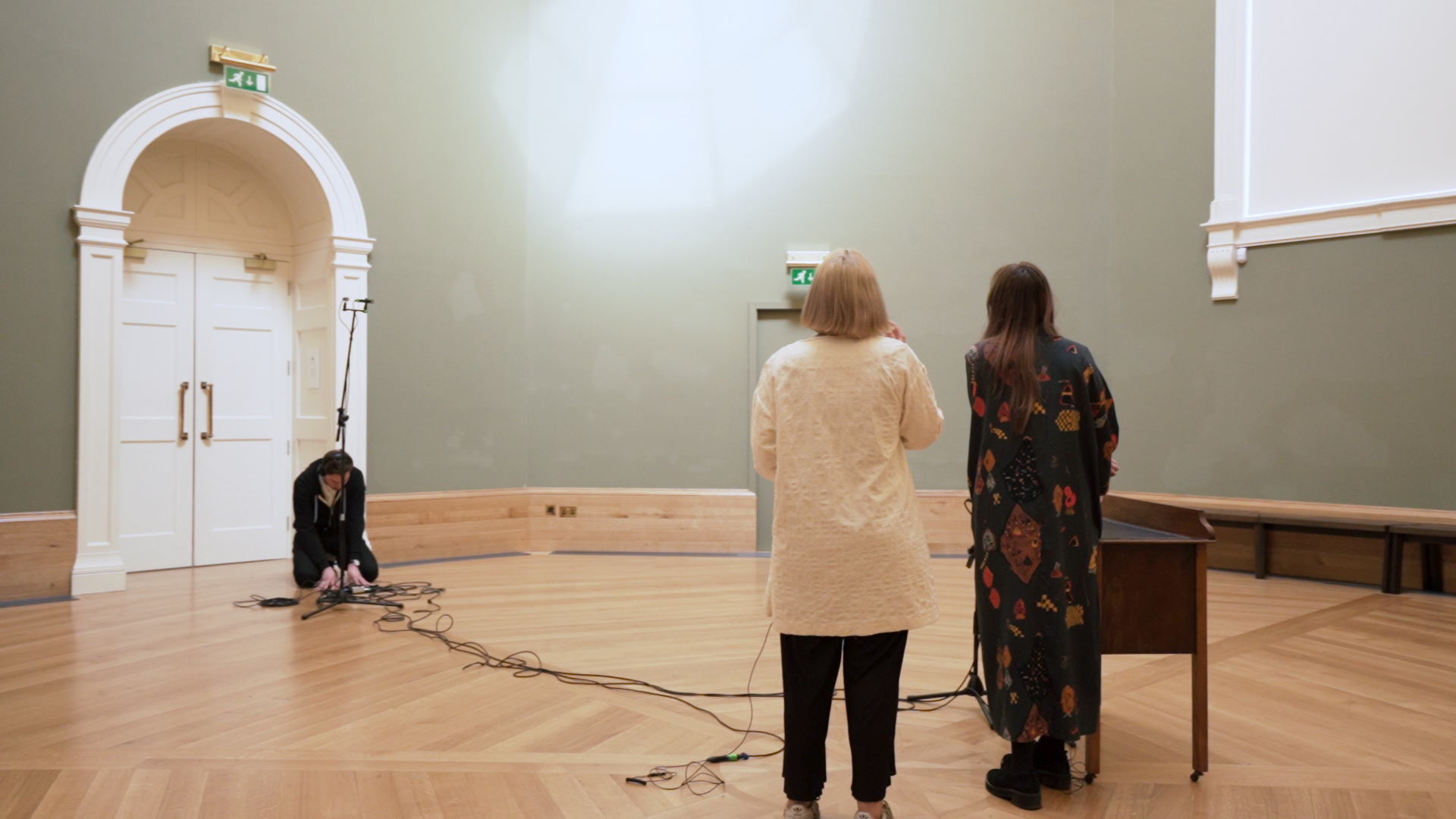 What better way to kickstart the series than with Gemma Doherty and Morgan MacIntyre aka Saint Sister performing 'Tír Eile' in the lofty City Assembly House in Dublin? The first purpose-built art exhibition gallery in Ireland and Britain in the 1760s, the building – specially the octagonal room in which they perform – lends itself perfectly with the natural acoustics to pair's equal parts gossamer and enchanting sound.
Have a first look at the performance below.
Check out Saint Sister on tour over the next while.