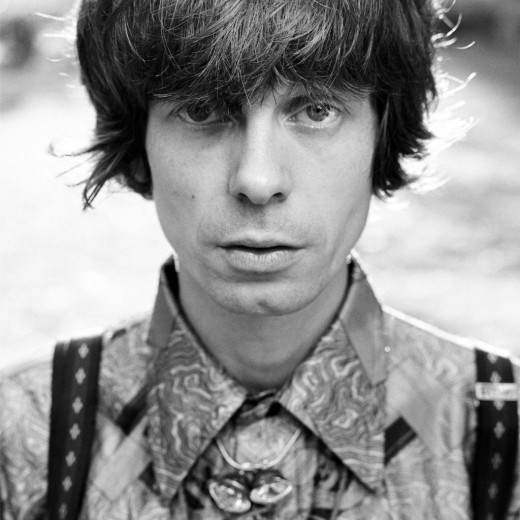 Wicklow boasts one of Ireland's most varied coastlines. From Bray Head's rocky outcrop to Brittas Bay's rolling sand dunes, the landscape is almost limitless in its drama, and that's before we even get to the mountains. In short, it's the kind of landscape to leave romanticists salivating, and accordingly has been the subject of artists, musicians and storytellers for generations. 
Its latest muse is Fionn Regan, who returned to the coastline of his home county for his sixth LP, Cala. Since recording his Mercury-nominated debut The End of History in Bray, it's fair to say Regan has been on somewhat of a journey, most recently enjoying commercial success with 2017's The Meeting of the Waters. In between he's released a further three albums, won critical acclaim from the likes of Uncut and Mojo, and been sampled by Bon Iver in 22, A Million. For such a hard worker, an extended stay at the coast is well overdue.  
Cala is not only a homecoming in personal history but also musically. Over the course of his career Regan has put considerable distance between himself and traditional folk music, experimenting with structure, textures and, ultimately, folk's very definition. Stripped away are the twelve minute ambient examinations or the Balearic influences derived from Majorcan residences, and in their place remain Regan's rich and emotive roots. The majority of Cala is a gently fingerpicked tapestry, rolling in at a genteel mid-tempo, mirroring the lull of the ocean at its very edge. Its arrangements are nothing short of exquisite. From the almost anthemic 'Collar of Fur' and 'Volca', to the upbeat thrum of 'Brass Locket' Regan has crafted ethereal, atmospheric path that's incredibly immersive throughout. There are still elements of electronic explorations too, cropping up as wispy backdrops on the wide-eyed 'The Ocean Wave' or the icy-cold stomp of 'Glaciers', both providing a welcomed if not modest change of direction. 
Yet where Regan's talent really comes across is in his poetry, which is abundant across Cala. Such an expansive sea looms large over the album, with Regan weaving beguiling images of rockpools, August moons and scattered light. 'Volca' sees Regan's at his direct best: "I spoke to you within my head and you replied the same/let's meet tonight down by the cove/where ghosts of Summer blaze". Regan's soft and spacious delivery makes it all the more bittersweet and impactful, adding an emotional punch that adds to the weight of his arrangements. 
For all of Cala's unbounded beauty, it's ultimately a palette that Regan has long since mastered, directly traceable back to his early work. To the uneducated ear, Cala shows an uncharacteristic lack of artistic progression. But when it remains this good, who cares? Dom Edge