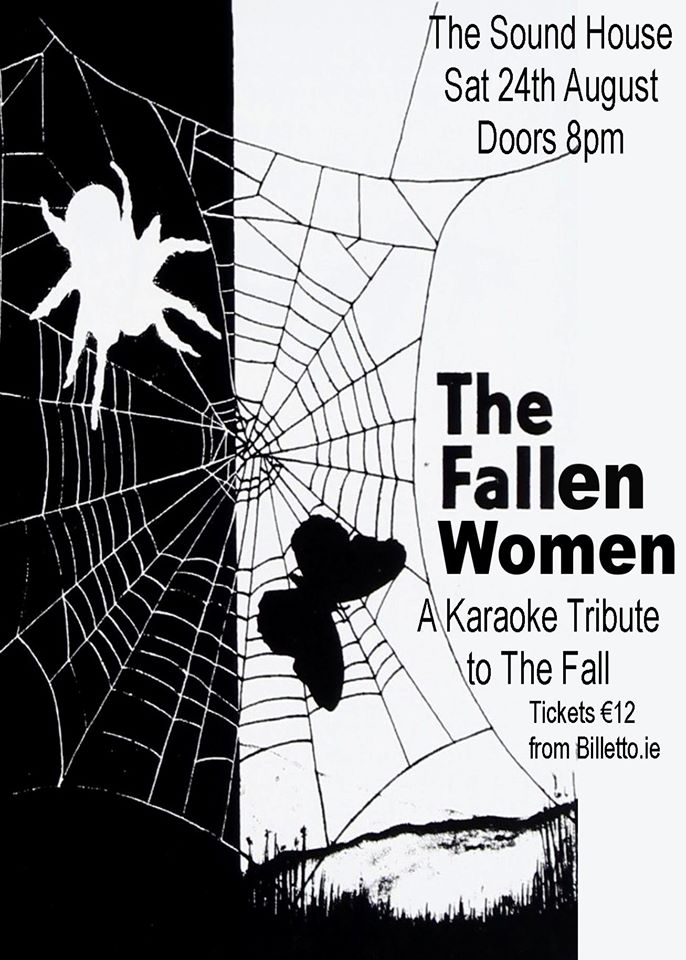 Have you ever wondered what it's like to be a member of The Fall? Well, wonder no more. This Saturday, August 24 at Dublin's Sound House – thanks to one of our favourite promoters in the land, Enthusiastic Eunuch – the opportunity to channel your inner Mark E Smith has arisen, with backing music provided by The Fallen Women, an all-female Fall karaoke band working in association with The Quietus magazine. They'll play the songs and members of the audience will be invited to sing them.
Formed in order to celebrate Mark E Smith's 60th birthday, they've played sold-out shows across the UK, with this being their first gig outside the UK. Willing – and not necessarily able – Marks Es of any or no gender are welcome.
For anyone in doubt: "Everyone is welcome, from seasoned performers to those who've never been on stage before or even sung a note. We provide lyric sheets if you want them, and compere Matt will be on hand to help you with any tricky cues"
The Fallen Women are:
Guitar & backing vocals – Charley Stone (Salad, Gay Dad, Ye Nuns, Joanne Joanne, MX Tyrants)
Bass & backing vocals – Heidi Heelz [The Priscillas, Proxy Music, The Guillottines]
Synth & backing vocals – Lolo Wood [Ye Nuns, Joanne Joanne, MX Tyrants]
Drums – Jen Denitto [Linus, The Monochrome Set, Umbrella Heaven, Scarlet's Well] & Melissa Reardon [Thee Faction, Foxcunt, Micky C and All The Sad Sad People]
Compere and karaoke instigat-ah – Matt Abysmal
Mark E Smith – YOU, the public
Tickets cost €12, available from Billetto or on the door. You can select from the menu below, drink yourself into oblivion and give the crowd two fingers whilst roaring HIT THE NORTH!