News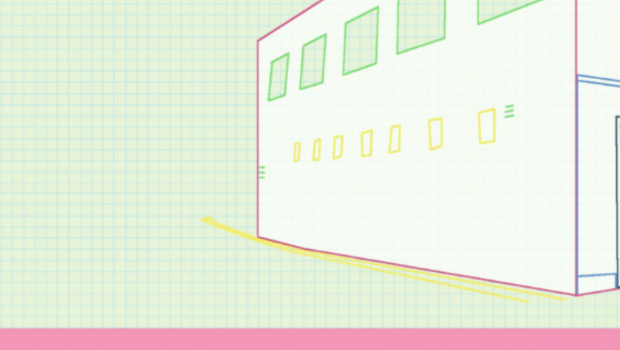 Published on August 22nd, 2019 | by Brian Coney
0
A4 Sounds Presents: Hands Up Who Wants to Die & Fixity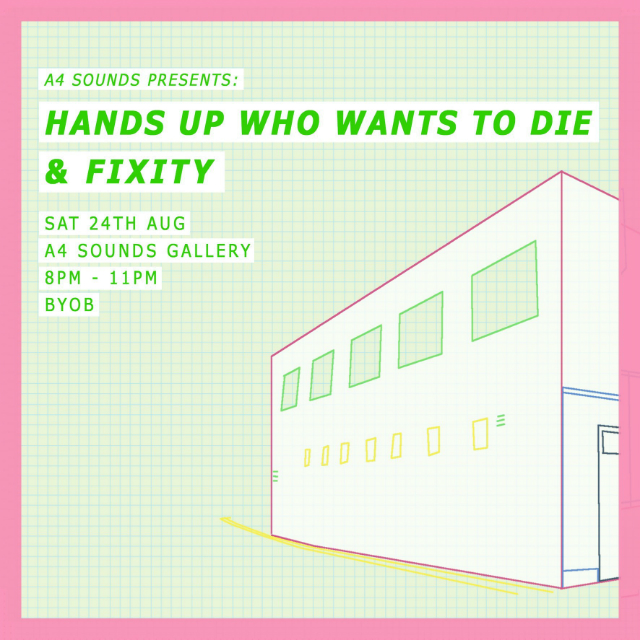 Having brought together some of the country's very best acts (Silverbacks & Extravision, The Altered Hours & Jogging) in its previous two outings, A4 Sounds returns on Saturday, August 24th with another stellar two-act bill.
Kicking off in the St Joseph's Parade community art hub from 8-11pm, the BYOB show brings together the boundlessly forward-pushing Dan Walsh aka FIXITY and Dublin noise rock leviathans Hands Up Who Wants To Die. Best bring earplugs.
Central to A4 Sounds' ethos as a not-for-profit organisation is "to shift the cultural norm of undervaluing the work of musicians by providing a fair wage." As such, tickets for this event is €15. Steep? Think again. Independent Irish artists are constantly up against it, and many of them teeter on the brink on non-existence as a direct result of simply not being to afford to survive. By setting this door tax at this (all while offering a "feeling the pinch" option of €10, as well as a "pay it forward" option of €20) A4 are doing great in helping alter the perception of value vs. worth at shows.
Since 2009, A4 has went above and beyond in their mission to transform the means by which cultural works are produced, accessed, and understood in Ireland. Follow and support them here.