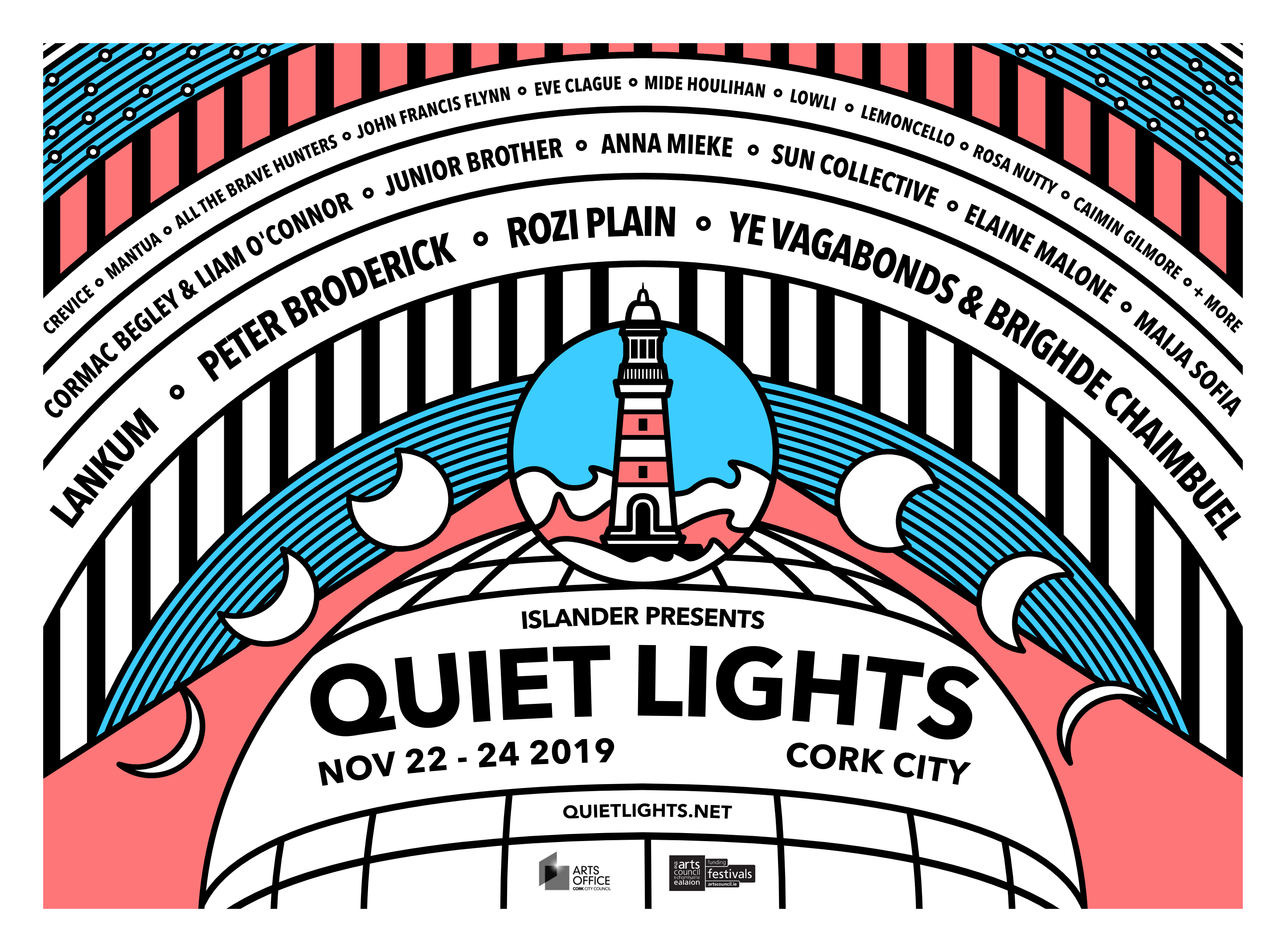 Celebrating "the new wave of Irish and international folk, traditional and experimental talent", Cork's Quiet Lights Festival will return for its second outing across November 22-24.
Presented by Islander, the self-proclaimed "small-scale festigavl with a big heart" will host various shows that aim to shine a light on artists "that are quietly forging new paths, recollecting old tales, and making new stories."
Sure enough, this year's line-up befits that mentality to a T. As well as the likes of Lankum, Junior Brother, Crevice, Lemoncello, Rough Trade Records' River Lea, Ye Vagabonds & Brìghde Chaimbeul, Peter Broderick, Rozi Plain and more, the festival will be launched by Cormac Begley and Liam O'Connor.
With more to be announced, Anna Mieke, Maija Sofia, Sun Collective, Elaine Malone, John Francis Flynn, Rosa Nutty, Eve Clague, Lowli, All The Brave Hunters, Mide Houlihan and Mantua will also perform in various nooks, chapels and bars across the city.
Festival Director Jonathan Pearson said: "I'm really excited to have this year's Quiet Lights music line-up out in the open at last! Marjie, Louise, Shane, and myself, have been working very hard to make sure that this year, its second edition, is a continuation of what made the first year so special. Looking forward to seeing you in November! We promise to bring a little warmth as the winter draws in."
Tickets for the festival's various shows can be purchased here.