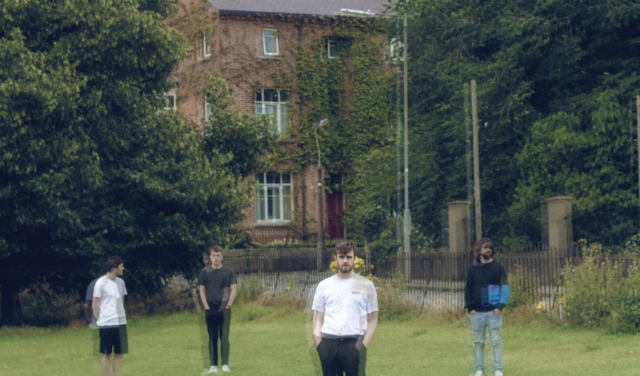 From The Stars of Heaven, Sea Pinks and Fixed Stars to Dott, Postcard Versions and any number of Popical Island bands, Ireland has always held its own when it comes to first-rate jangle-pop.
On the more prismstic and forward-pushing end of the spectrum is Dublin quartet Father! (their exclamation mark, not ours – though we do speak with considerable enthusiasm here.) Woozy and warped-out, the Sean Brunswick-fronted foursome's new single 'Desire Lines' is feedback-drenched and star-shaped in equal measure. That it shares a title with a straight-up Deerhunter classic may or may not be a coincidence. Either way, it certainly embodies a certain sonic affinity with Bradford Cox's more 'gazey lo-fi paeans of yore.
'Desire Lines' is taken from Father!'s forthcoming debut album, Queen of Spain, which was mixed and mastered by Mark Chester of Autre Monde, Ginnels and No Monster Club. It's officially launched at The Workman's Club on September 18.