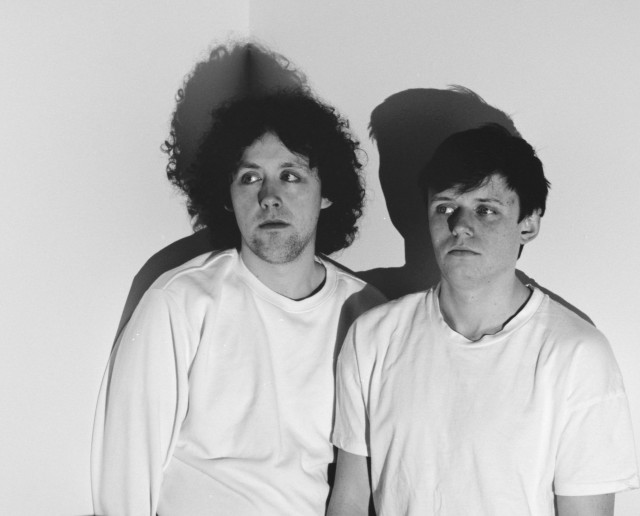 Being a consistently arresting two-piece is no easy task – not least when the majority mines along the garage-blues-punk spectrum with little deviation. Dublin duo Not I – formerly Nervvs – take a hard left into something far more sophisticated by virtue of their grasp of minimalism, and seemingly telepathic interplay between vocalist/guitarist Thomas O'Reilly & drummer Ian Meagher.
The title track of their debut album is an immediate primer for the band, O'Reilly's sardonic, kitchen sink worldview screams for meaning in the mundane; "It's a song about the struggle to make art and not get lost in the swamp of the day-to-day, resolving with an optimism that one can feed the other." Visceral repetition is used meaningfully, while its melodies & composition slalom around predictability at every turn, conjuring the kind of idiosyncratic, emotionally-depleted flavour of discordance found in Wipers or Daydream Nation-era Sonic Youth. In every sense, nothing resolves as you'd expect.
New single, 'Please, No Kindness, Please', is taken from their debut album of the same name, set for release later this year. Its video – made by Redemption Films' Niall McCann, Matthew Boyd & Greg Dunn – sees the duo attempt to break away from the Dublin DIY scene into the bingo scene, to modest success.
Not I play Yamamori Tengu tonight, alongside Junk Drawer & School Tour, and Anseo on August 30, alongside Slouch & Cruiser.