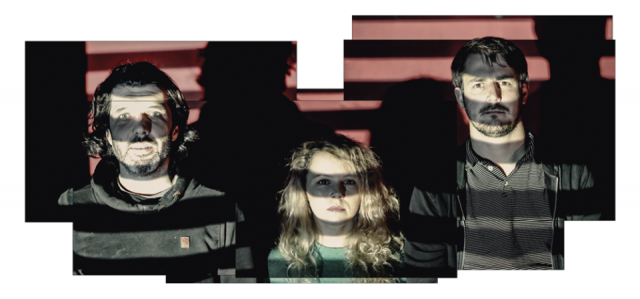 Since the release of their debut LP and our runaway album of 2017, we've been sitting on our hands waiting on fresh cosmische mastery from Percolator for what fees like eons. At long last, we can breathe, as the Dublin-based trio have just followed Sestra with a video for their next single, 'Freshin'.
More than delivering on expectation, the new single leans further into the slaloming, hypnosis-inducing rhythmic interplay that made their debut album such an exciting proposition. The track was written and recorded for An Taobh Tuathail's twentieth anniversary back in May, but the band liked it enough to release it as a digital download single with 2 remixes of the song 'Squishy Future' – from Naive Ted & Ikeaboy – from Sestra. You can buy it on Bandcamp.
Its trance-inducing video – by Gav O'Brien – a perfectly-measured, synapse-firing companion piece that deftly navigates the song's peaks, troughs and curveballs. 'Freshin' is taken from  Percolator's forthcoming second album, which they're currently recording at the band's own Guerrilla Studios [Katie Kim, The Jimmy Cake]. It's pencilled for release in early 2020.
The band will be touring later this year, with a Belfast date through ourselves in November. They play with the other finest psych band in the country, The Altered Hours, tomorrow night at Whelan's. Tickets cost €14, available here & doors open at 8pm.