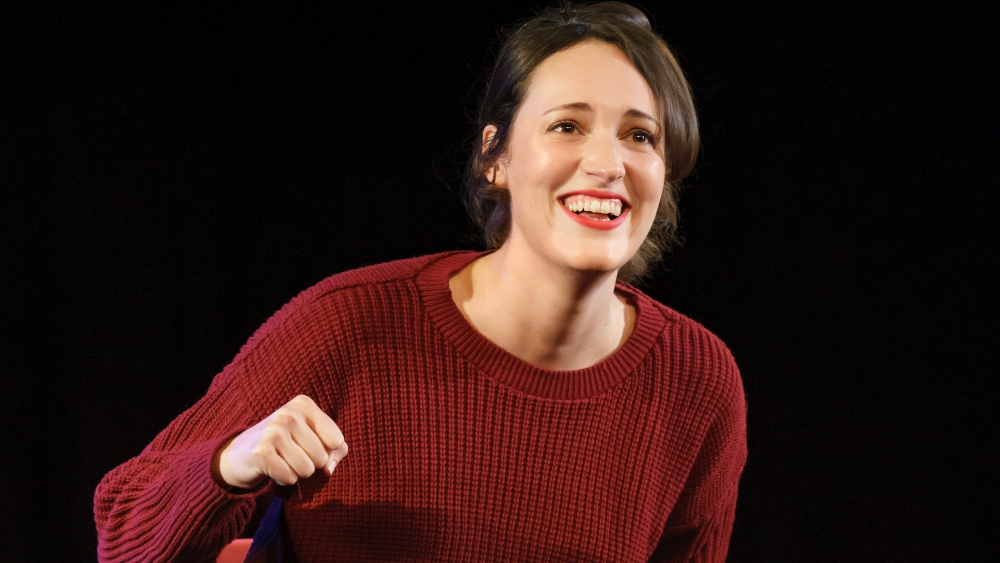 There's a feeling we have all gathered here for one last fix. We know the characters. We know the material. We even know the storyline.
It's as if die-hard fans have reunited for one last acoustic performance of their favourite band. Instead of singing along to their favorite songs, they're mouthing the punchlines of crude jokes before erupting into laughter at a line they've heard 10 times before.
Within two minutes we've already been flashed her black lacy bra from underneath her plain red pullover and been told that shes not obsessed with sex, but she just can't stop thinking about it. We've immediately been made a confidant in the life of the sex-crazed, unpredictable and lovable Fleabag.
Six years ago this character came out of the woodwork, and two award-winning television seasons and a sold-out Broadway run later, Phoebe Waller-Bridge is in SOHO pouring Fleabag's heart out in a one-woman-show for one last time.
This is the stage show from which the first season of the television series is based, following almost the same storyline. Although much of it is familiar, it's easy to pick out the moments that the BBC did not want on screen. Stage Fleabag is crueler, with several fat jokes sprinkled among the performance and that guinea pig scene we see in the TV show ends quite differently.
The production is more of an 'I was there moment' than a theatrical masterpiece. It is clear that the story is more suited to  TV than the stage. On stage the fantastic facial expressions that make the show so special are lost. The softness of the piece to camera seen on screen is absent, replaced by soliquays in a more aggressive tone. The show feels less intimate- Fleabag is speaking to one hundred of us gawking at her rather than appearing to us in our sitting rooms or bedrooms.
However, what is lost is made up for tenfold by the talent of Waller-Bridge herself. Her impressions are uncanny. She steps into the skin of each character and transports them on to the stage making the audience forget this is a one-woman-show. Irregardless of the bare set of a single chair and three fluorescent strip lights, she paints a picture of each location as we follow Fleabag around London. Her delivery of each line is perfect. The way she strings the audience along, bringing them to tears of laughter before dropping a bomb and bringing the room to silence is unmatched. The material is also more raw, giving an insight into how the TV show we know and love was created.
This stage performance is the end of the road for the show which has been worshipped by so many over the last six years. Waller-Bridge has announced the retirement of the character and it feels like the perfect way to finish. There is a reason why this show has become a cult classic. Everyone sees a little of themselves in this character which is why she has connected and resonated with so many people. At the beginning, Fleabag wants us looking in the window of her life. She shows off and lives for shocking us and making us laugh. Yet, by the end she is vulnerable and wishing she had never let us in. Sarah Grealish