Album Reviews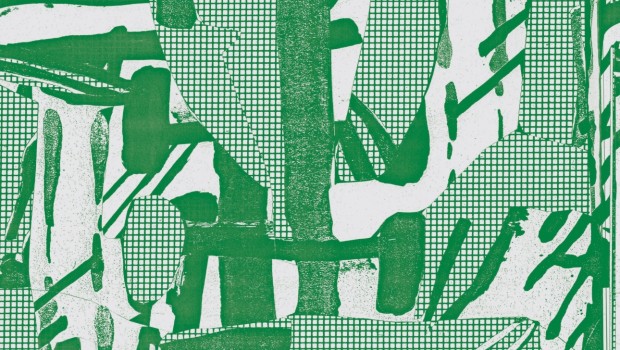 Published on September 27th, 2019 | by Stevie Lennox
0
Girl Band – The Talkies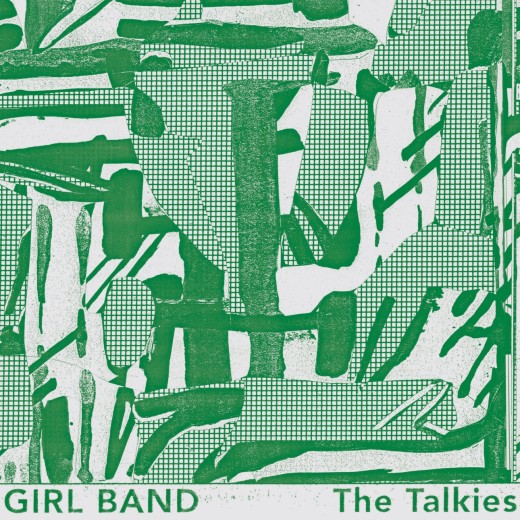 Like a bucket of red paint into white, Girl Band's explosion in the Irish music scene half a decade ago proved a new year zero for the country's underground scene. Their modus operandi was laid out with 'Lawman' and a simple, radical rework of Blawan's 'Why They Hide Their Bodies Under My Garage'.  By the time 2015 debut LP Holding Hands With Jamie came out, they were primed for success. Eschewing the role of traditional rock instrumentation, it was seemingly the sound of four people left in isolation, handed a stack of experimental techno 7"s and traditional rock instruments, and told that was how music worked. Meanwhile, frontman Dara Kiely mined humour from the deeply personal, and the profound from the mundane; his squalled, self-deprecating, all-encompassing soundbites making redundant the previous couple of decades worth of "anthemic" guitar music we'd made into our prime export.
Naturally, comparisons to The Fall and the usual noise rock suspects came in, but unlike their contemporaries, there was no one obvious antecedent. It was the freshest iteration of the rock combo in years, and almost certainly the most important band Ireland had produced since My Bloody Valentine. Live shows were immersive: sweat-baths of sheer cacophonous euphoria, instigated by Kiely's ability to tap into a singular ecstatic energy. No matter your disposition, however, that spiritual reservoir is finite, and the pressure of success took its toll, not helped by irresponsible, borderline fetishism on Kiely's "unhinged" and "outlandish" performances reframed by journalists. Their hiatus was responded to with reassuring waves of support and understanding, and since then, the platform for mental health – especially among musicians – has opened up considerably, with the idea of stigma gradually losing its power. On top of that, its influence has helped pave the way for one of the most fecund periods in Irish indie music, with bands like Just Mustard sharing a desire to push the guitar-bass-drums formula into new terrain.
The weight of expectation rides unfairly high going into The Talkies. Can it be a deserving second album? Will it elaborate on what Girl Band have already accomplished without losing their vital elements or coming across as by-numbers noisemaking for its own sake? That really depends on a variety of factors.
Holding Hands… was very much a band in a room, pushing outwardly against their confines to the fullest degree. By contrast, The Talkies feels like the emergence of a malleable, three dimensional object. Its expansions and contractions are more pronounced than ever, as each corner has been dragged out as far as it can go. At first, the record might feel slightly unfocused, but as it slowly burrows into the subconscious it reveals itself. The LP emphasises polarity on every level, flitting from airy, fever dream ambience to claustrophobic, machine-gun directness on a dime – see 'Laggard's cloying, blood-curdling sawmill orchestra, which drops out to leave nothing but its stark percussion, and one of the most delicate vocal performances Kiely has displayed. This is an album that sets its tonal groundwork with 'Prolix' – ostensibly a panic attack, and Kiely's methodical breathing solution to said attack, recorded, all set to the sounds of Twin Peaks' Black Lodge. Later we hear an exclusively palindromic song, named after the fear of them.
The Talkies' first half is surprisingly buoyant – despite its impenetrably abstract lyric, 'Going Norway' is one of the the band's most straightforward rock songs to date, and a logical successor to the likes of 'Paul' and 'Pears For Lunch'. Similarly, the staccato post-punk of 'Couch Combover' and 'Amygdala' finds Girl Band sounding more like a band than they've ever sounded, the latter offset by the normally voluble Kiely's non-verbal, two minute retching vocal, conjuring the dread of the unspoken more than words could.
Name-checking the two-faced Ed Mordrake and Quentin Blake, 'Shoulderblades' is the figurative, squalid taste of body dysmorphia set to one of the most satisfying pay-offs in the Girl Band canon. While this fragmentary technique in the wrong hands could come across as vagary or misnomers for their own sake – is it Apophenia, or is it the mark of an artist holding something they know back from the rest of us? Is it both? – the internal logic never slips, maintaining its feeling-driven narrative throughout. It's this intuition, and the fact most of The Talkies is recorded all in same key, that provides a definite through-line to a record that spends large periods of time avoiding any clear-cut one.
While Holding Hands… was an immediate expulsion of the band's nervous energy, The Talkies counts to ten, then confronts and in some cases, contorts the more unapproachable of feelings in a more implicit way. This is felt not just lyrically, but in the pangs of transient low-frequency that appear in one ear for a split second, before moving on. 'Salmon of Knowledge' – which was tellingly, almost the title track – feels like a delirious rumination on Irish cultural consciousness, as Kiely elongates a "Jesus…Jaysus", and brings up quintessential Temple Bar trope of the "Bloke with the man and the legend t-shirt".
Originality is tantamount to a wisely chosen set of progenitors, and Girl Band's finest moments are characterised by their complete obfuscation of any obvious outside influence. That in mind, if there's any misstep, it's 'Caveat', which sounds more indebted to Nine Inch Nails' own brand of industrial pioneering – that said, it's one of the most immediate songs on here.
Part sweaty, blown-out Berlin basement techno, part oneiric, hauntological collage, 'Prefab Castle' is one of Girl Band's crowning achievements. An eight minute piece whose seemingly-incongruous constituent parts – submerged low-end, air raid siren guitars, violin, Autechre-recalling glitchy ambience – and rhythmic curveballs coalesce into a piece that is – lofty a comparison as it may be – this album's 'A Day In The Life'.
The Talkies is absolutely still Girl Band. Alan Duggan still uses his guitar as a textural obscurant  floating, stabbing, and sawing in equal measure. Daniel Fox's bass is utilised more than it's played, providing the pulse and counterpoint to Adam Faulkner's impossibly propulsive, primal pace-setting. They weave around one another with more fluidity than ever, and seem to have learned more about the power of restraint. But their climaxes still ooze sheer fuckinghellness, creating something far more nauseating, yet purgative.
The decision to side with Rough Trade against other, more powerful labels at the time of their debut has paid dividends, allowing them total creative control. That same creative autonomy has resulted in another LP which might never have been allowed to happen – not least on this scale – on another label. The Talkies is not background music, nor is it a production whose effort can fully really appreciated on a less-than capable system; each listen will yield its own experience. The band's freedom to spend weeks in Ballintubbert House has ensured every move is considered, and the result is living, breathing piece, whose experience is as much on the listener as the band. Like the issues it deals with, this album begs to be held onto, no matter how hard it fights back.
The Talkies doesn't give its secrets over easily, but like latter day Talk Talk, it's not trying to be that kind of record. Better or worse isn't the key question – no two listeners will share the same experience. The Talkies is the aptly-named panoramic universe to Holding Hands With Jamie's self-contained feeling. It's simply an album that confirms Girl Band to be the expressionists they've threatened to be, constantly cranking the tension between music as a vehicle for pleasure and music as a container for every manner of raw, febrile, emotion.  Stevie Lennox