Album Reviews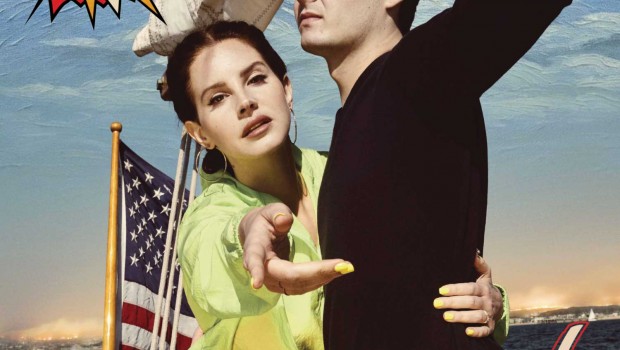 Published on September 22nd, 2019 | by Christine Costello
0
Lana Del Rey – Norman Fucking Rockwell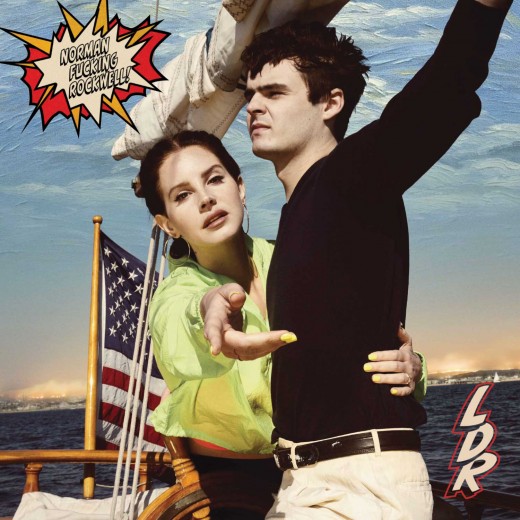 Norman Fucking Rockwell is a triumph in modern pop music. Lana Del Rey holds a mirror up to the fallacy that is the American Dream; the kind of idyllic, white picket fence visions of Slim Aaron and Norman Rockwell, after whom the album is named. Through the cynical narrative, narcotic-soaked sound and Del Rey's acerbic character portraits, she warps these images and distorts the convoluted ideology that is the American Dream. 
This grim satire glossed over with the subdued vocals and overall ethereal quality is an aesthetic Del Rey has been trying to achieve in her for several albums, most notably Lust for Life. The album is guided by an ever-changing narrator embodied by Del Rey in each track; a crucial fuse in creating the Norman Fucking Rockwell narrative , whose derisive observations on the American elite channel the same energy as one of  literature's most renowned narrators; Nick Carraway in The Great Gatsby. His detached commentaries were distinctly one part satire, another part envy. 
Del Rey's writing, complemented masterfully by Jack Antanoff's fluency in producing stellar pop records, is self-aware. Tracks like 'The Next Best American Record' and 'Venice Bitch' unabashedly indulge in their own ego, whilst the more bittersweet tracks like 'Norman Fucking Rockwell' and 'Mariners Apartment Complex' show the beauty in detest, cutting the subject in two with an opening line: "Goddamn, man-child. You fucked me so good that I almost said 'I love you'". This combination of carefree arrogance and venomous loathing create something that feels brutally honest and profound. 
It's a vivid spectacle of an album that invites the senses to revel in Del Rey's elusive imagery. From the colour-infused 'Cinnamon Girl' and its rainbow wheel of pills, ('All the pills that you take, Violet, blue, green, red to keep me at arm's length don't work') to the powerful impact of 'bartender', so vivid that one can almost feel the balmy, Californian heat radiating from the track in the line: 'the poetry inside of me is warm like a gun'. 
The bursts of summer colour and hallucinogenic imagery are not without their sinister undertones, showcasing the multifaceted quality to Del Rey's lyrics. This lyrical trait grows more prominent as we delve deeper into the album, reaching its emotional climax in the final track, '​hope is a dangerous thing for a woman like me to have – but i have it'. The final blow is an intense five minute outpouring of emotion onto paper, unfiltered as it bleeds into the melody, striking the same chord as Sylvia Plath's deepest dives into her own subconscious. These parallels don't go unnoticed by the pop star, who splashes the poet's name across the chorus: 'I've been tearing around in my fucking nightgown, 24/7 Sylvia Plath.' But it works.
Del Rey's vocals alternate between the intimacy of a hazy piano bar to the anthemic power that could fill a sold out arena. 'Venice Bitch' and 'California' feature abstract, electronic bridges that blur against the previous clarity in the stripped back acoustic vocals as the song transgresses into serene chaos. Several layers of vocals begin to overlap, building into an overwhelming wall of confessional, outpourings. Synth wraps around the final acoustic riffs, once again drifting from the heavy realism that was established in the earlier section of the album and in its place, an ethereal and dreamlike effect that lures listeners farther down the rabbit hole of Del Rey's psyche.
The energy Del Rey exudes is so strong it sucks you into this fantasy; the delicate string arrangements and hollowed vocals that echo the idyllic candor of days that never existed. Fantasy so powerful, it seems almost real. Fallacy with burning realism that leaves a lasting imprint on your mind from the opening lyrics. This dream is quickly substantiated by the ceaseless references to American pop culture; "Kanye West is blond and gone, 'Life on Mars' ain't just a song, and Crosby, Stills and Nash is playing, wine is flowing with Bacardi". An album so fuelled by its own pretension that at times it threatens to collapse in upon itself. But instead it thrives.
The end result: Lana Del Rey has finally lived up to her own hype; a walking epitome of the Venice Beach dream where life can be viewed only through Cinemascope and everyone drives a baby blue Cadillac. Every beat, note and nuance in Norman Fucking Rockwell evokes this elite aesthetic, dripping in its own indulgence. Lana Del Rey utilises every tool at her disposal to contribute to the narrative of Norman Fucking Rockwell  – the falsity of the American Dream. The hauntingly vivid imagery, to the dynamic shifts in lyrical tone and the colourful cast of characters with Del Rey playing the starring role in this Hollywood epic. Love, drugs, death and Plath. It has everything. Christine Costello
Summary: Check Out: 'Happiness is a butterfly', 'doin time', 'hope is a dangerous thing for a woman like me to have - but i have it'

If you like this you might like: Sylvia Plath, anything produced by Jack Antonoff