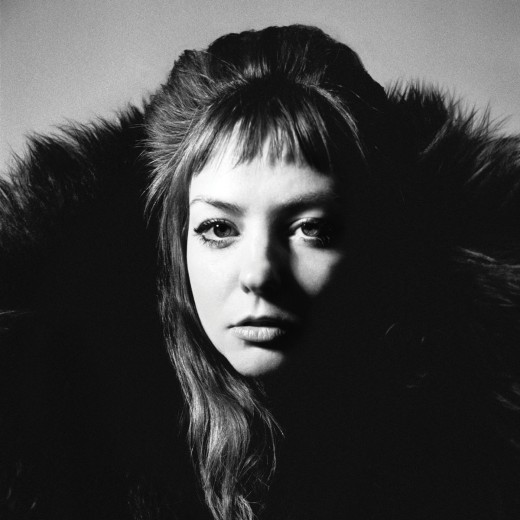 Angel Olsen rarely shies away from making demands of those to whom her songs are addressed, seemingly with the aim of forging a sense of connection or wholeness through sheer will – not only with the addressee in question, however, but also with (or within) herself, and the world she inhabits. At her most confident, she issues imperatives that appear to be concerned less with whatever romantic situation is at hand, and more with a desire to give herself a voice when she feels most vulnerable, to be heard clearly just as emotional tumult threatens to drown out sincere efforts to communicate. As Olsen has matured as a songwriter, this impulse has only become more central to her work.
Take 'Shut Up, Kiss Me', the breakout single from her last album proper, My Woman, where Olsen sounded more aggressive, and more insistent, than she ever had before, urging her lover to abandon inhibition and embrace passion. But as earnest as her expressions of romantic longing are there, her primary objective appears to be to take complete control of her circumstances, to enliven her sense of self with adventure and spontaneity – evinced by its forceful, belted chorus, which sees Olsen taking manic glee in her fresh boldness, an unrepentant desire for satisfaction.
This theme is present on All Mirrors, Olsen's fourth studio album, more than anywhere else in her already accomplished body of work. However, in contrast to the quiet acoustics and folk-rock that characterised her previous efforts, her yearning for emotional directness, and completeness, is here married to icy synthesisers and ornate string arrangements. To casual listeners, the sweeping melodrama of lead single 'Lark' may have come as some surprise; the perceptive lyrics and wildly expressive voice, featuring that distinctive, evocative vibrato, are still here, but the musical setting is rather alien in the context of Olsen's past work. I must admit to having felt some scepticism upon hearing the song myself; as a long-time admirer of Olsen's, I was afraid she'd fallen to the cursed belief common among established singer-songwriters that the mere presence of an orchestral backdrop signals maturity or sophistication.
Not so, here. On All Mirrors, Olsen makes the most expansive and daring music of her career, using excursions into the aesthetics of chamber-pop and new wave to intensify her strongest feelings – all of which appear to be centred on locating that sense of connection or wholeness through profound and honest expression. Her voice is still the chief conduit for conveying this, but it's accompanied here by a musical canvas that highlights, in a more uncompromising manner than on any of her previous records, the unusual structures of her songs and poetic clarity of her lyrics.
On the subject of her voice, it's in truly superb form. Olsen has deployed her instrument in increasingly imaginative ways since her first record, making more and more effective use of her powerful range, dynamics, and a sense of heightened performance. In doing so, she's developed a style with which she's capable of charming and repelling listeners in a single phrase, and of effortlessly shifting between performances of ironic artifice and unrestrained sentiment. There's a remarkable moment, about halfway through 'Lark', where Olsen builds towards belting the song's second chorus, repeating the same line: "The way you scream like something else is the matter" – but right as she approaches the expected crescendo, the words die in her throat, trailing off into a frustrated, exhausted mumble. The well-worn comparisons to Roy Orbison, due to that aforementioned vibrato, aren't meritless – but here, she proves herself as skilful a manipulator as Bowie, self-consciously toying with expectations and affecting a Piaf-like sense of high drama.
The strings are arranged mostly by Ben Babbitt and Jherek Bischoff, whose individual compositions are integrated into the record's electronic soundscape by Burn Your Fire for No Witness producer John Congleton. Their ideas are most effective when shading in the spaces left unused by Olsen (or Babbitt himself, with his extensive synth work on the album), and only occasionally become overbearing when they threaten to overpower the singer entirely (as on 'Impasse', a track that at one point comes uncomfortably close to resembling a Bond theme). The orchestral element is most effective, as on most rock records, when playing a secondary role – without meaning that it simply becomes background noise, never a major concern with Babbitt's and Bischoff's inventive efforts.
The record's final track, 'Chance', illustrates this beautifully. In a way, it's the most recognisably "Olsen-esque" idea here, a lilting torch song featuring arpeggiating chords, poignant reflections on disappointment ("I wish I could believe all that's been promised to me"), and calls for renewed intimacy ("Why don't you say you're with me now / With all of your heart?"). Babbitt's arrangement is gorgeous, complementing Olsen's unresolved feelings without descending into the syrup one has come to expect from string-backed rock or folk singers' jazzy overtures, while still making conscious reference to the sweetly-arranged mid-century crooners that inspired it.
That balance of old and new, present in all of Olsen's work, is relayed compellingly throughout – and all in service of making that vital connection to something real, something immediate. When she sings "If I could show you the hell I'd been to" on 'Summer', one feels that more so than desiring empathy, Olsen wishes to free herself of whatever demons she encountered there – a point from which she might locate the tools necessary for making a different life for herself, one defined by honesty and autonomy. In the meantime, we're privy to Olsen's dispatches from the tumultuous journey towards that destination – ever more emotionally resonant, and given to experimentation. Seán Kennedy