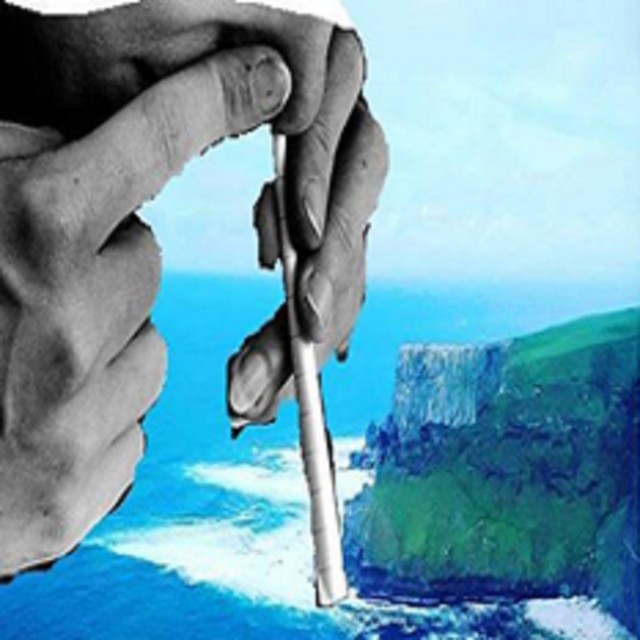 The latest release from experimental Cork tape label Sunshine Cult is Mantua improvised live drone collaboration from accomplished singer-songwriter Elaine Malone (also of improvised group Hex & Land Crabs) and prolific fiddle player Niamh Dalton of Trá Pháidín.
Across its two pieces – recorded in Plugd Records, Cork, Malone predominately leads with sepulchral harmonium work, her voice swollen with reverb. From this space, Dalton explores frayed ends with measured portent, attempting to uproot her foundations in traditional Irish & old-time music – and it's this familiar flavour that makes Mantua's eponymous debut so beguiling.
Like cult collective United Bible Studies, the strength of 20 minute opus 'I'm In A Cult That I Can't Get Out Of: Black Cloak Slow Motion Bonfire/The Villagers Are Going To Find Out' is its ability to encapsulate a singularly peaty, (un)earthly sense of folk horror foreboding; listen ahead of your obligatory screening of Wicker Man or The Blood On Satan's Claw tonight, and induce that frisson.
A limited number of cassettes will be available through Bandcamp & Plugd Records in Cork. Stream it here: