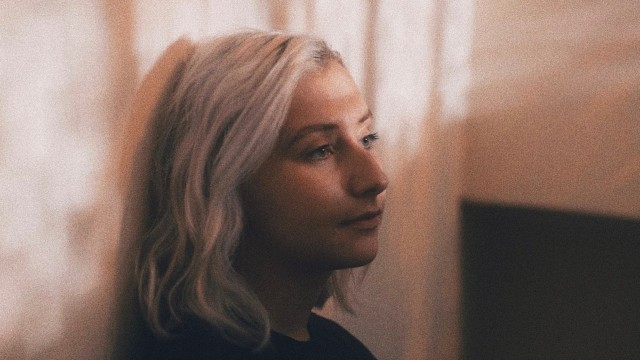 Last year's 'h_always' came in at #3 in our 100 tracks of 2018, and following up on her excellent 'Fabric', Fears might have delivered her finest slice of experimental pop yet in 'Bones'.
Both the song and its fragmented visual companion are completely self-produced. The staggered, introvert's club tune is further progression in the trajectory of an artist whose multi-faceted craft recalls the leftfield likes of Carla Dal Forno & Holly Herndon in its elevation of pop songwriting as an fully-fledged art form; understandable, given she's one of three artists in Moving On Music's Emerging Artists Programme 2018/19.
Exploring the gradual, imperfect nature of trauma recovery, 'Bones' is spiritual closure to the dialogue opened by 'h_always'. Fears said on its themes, that "Progress can be so slow that it forces you to look to the deepest part of your body and reconnect with what makes you you. Recovery from trauma is a mess, and something I am not sure you ever get to the end of. For me, it's an experience that you integrate into your being, and learn to live with. When your bones break, they rarely grow back to the exact form they were before the trauma. They're different, but they still support you and stabilise you. Sometimes things shake you to your very core, and the only thing you can do is rebuild yourself from the inside out. Focus on the very basics of your body and mind. Appreciate the bones that structure everything else around them."
Fears performs at the Black Box, Belfast on November 29th with support from Laura Groves – tickets are available here – and a secret show in Dublin on November 30th with Caskré – RSVP here.