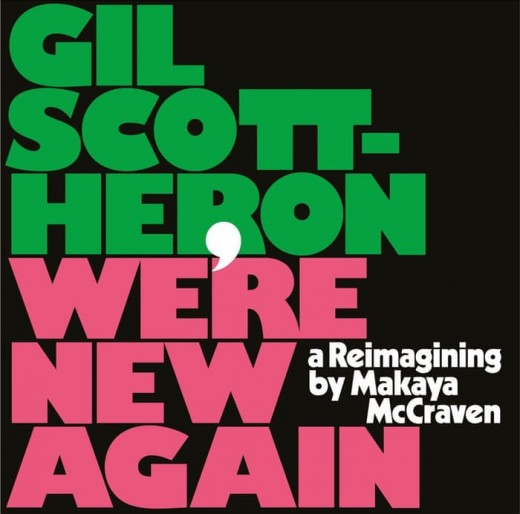 It says a lot about the enduring quality of both Gil Scott Heron and his final album, I'm New Here, that in the ten years since he passed, we're still talking and analysing that final broadcast, trying to find even more depth hidden between the silences. When that album was first pitched in 2006, Heron had recently been released from Rikers Prison with no real prospects on the horizon. When he died six years later, he was back on a career-high with his legacy firmly galvanised and a final transmission that stands a towering monument to his lyrical dexterity, genius, and soul. Not even clocking in at thirty minutes, you could be forgiven for thinking it was merely a cheap attempt to cash in, but there is not a wasted second in those twenty-eight minutes, as every moment drips with melancholic magic.
Heron's power always lay in his words and this amounted to some of his strongest work. The discussions of his maternal influences ('On Coming From A Broken Home'), the psychological toll of living in New York City ('New York Is Killing Me') or long dark nights of the soul ('Where Did The Night Go'), every single piece is faultless in execution. Even the skits are insightful, memorable and hold upon repeat listens to a rarity by anyone's standards. With such impeccable words, it's not surprising that people have been trying to queue their own version of this album to mine an extra layer of nuance from this Marianas Trench. Jamie XX led the charge with his excellent We're New Here, an electronic reinterpretation, back in 2011. Now, 10 years since the record was unveiled, American drummer and bandleader Makaya McCraven has delivered We're New Again, a jazz-centric re-evaluation that we didn't know we needed. 
Part of Heron's wider legacy was his fusion of funk and jazz musicality with rhythmic poetry, which, along with the Last Poets, ultimately laid the groundwork for what would be known as hip-hop. With I'm New Here, the decision was made to move towards a more minimal, electronic sound; more Kid A than 'Children's Story'. While this decision was a massive boon for the songs, there's been a lingering question as to what the record might have sounded like had the conversation gone differently. Makaya McCraven has given an answer to this question which is immensely satisfying. McCraven is a great bandleader and his ability to fuse his own identity into the songs while never pulling the spotlight away from his subject is staggering. The unending menace of 'Where Did The Night Go', 'The Crutch' and 'Running' with their distorted nightmare funk, and 'New York Is Killing Me's controlled chaos, all find that core of emotional truth and build a home that perfects encompasses it, while allowing it more room to shine. But McCraven also understands the gentility and warmth that runs throughout the record.
The soft, textured reinterpretation of the 'Broken Home' suite and the tender wounds of 'I'm New Here' engulfs the listener in the love and care that Gil described. He understands what's at stake here and expertly handles this responsibility. The only real missteps on the LP are the 'I'll Take Care of You' and 'Me and The Devil'. While both pieces are very good in their own right, they don't hold up against their previous incarnations. To be fair to McCraven, Jamie XX's radical reinterpretation of 'Take Care' is a beast of its own nation, while Gil's John Lee Hooker meets Amnesiac version of 'Devil' is the standout number from a collection full of standouts. There's still merit to them, but they simply don't measure up. As a whole though, McCraven has done Heron's legacy a true service and lent another lease of life to an already phenomenal album.  Will Murphy