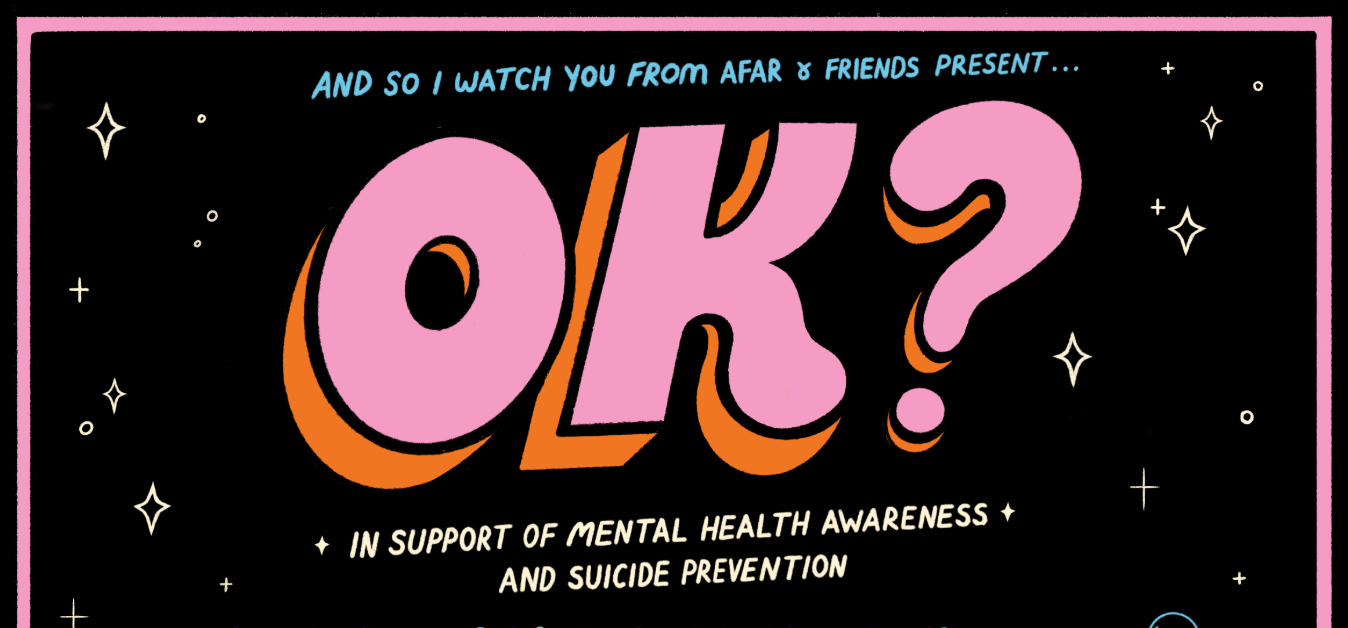 North Coast instrumental rock trailblazers And So I Watch You From Afar have announced details of a new music and arts festival in support of mental awareness and suicide prevention.
Created to "celebrate community and to encourage asking the question… are you ok?" OK? will unite some of the country's best acts at Belfast's Telegraph Building on Saturday, March 28th.
Raising money for Aware NI, PIPS and Help Musicians, the show will feature sets from ASIWYFA, SOAK, General Fiasco, David Holmes, Phil Kieran, Joshua Burnside, New Pagans, Catalan!, Pillow Queens, Junk Drawer, Jordan Adetunji, Careerist, Cherym, Problem Patterns and Gnarkats.
Organiser, ASIWYFA's Rory Friers said, "At times in my life I've really struggled with my mental health, the community of music and the celebration of friends has always helped me find my way back. I have my reasons for why I need something like OK? right now, other people will have theirs, so whether you're coming to this show to support the cause, support the music or to find some support yourself, lets make the the loudest most positive noise we can and remind ourselves that we're surrounded by people who care".
Organiser Helen Sloan added, "This event is a necessary coming together, through one of art's great unifiers – music, to reinforce a sense of community and let everyone know there are available support networks for those in need."
Running from 6pm until late, tickets for OK? go on sale on Wednesday, March 4th here.