Visual Arts
Published on April 3rd, 2020 | by Aidan Kelly Murphy
0
the arts column: lockdown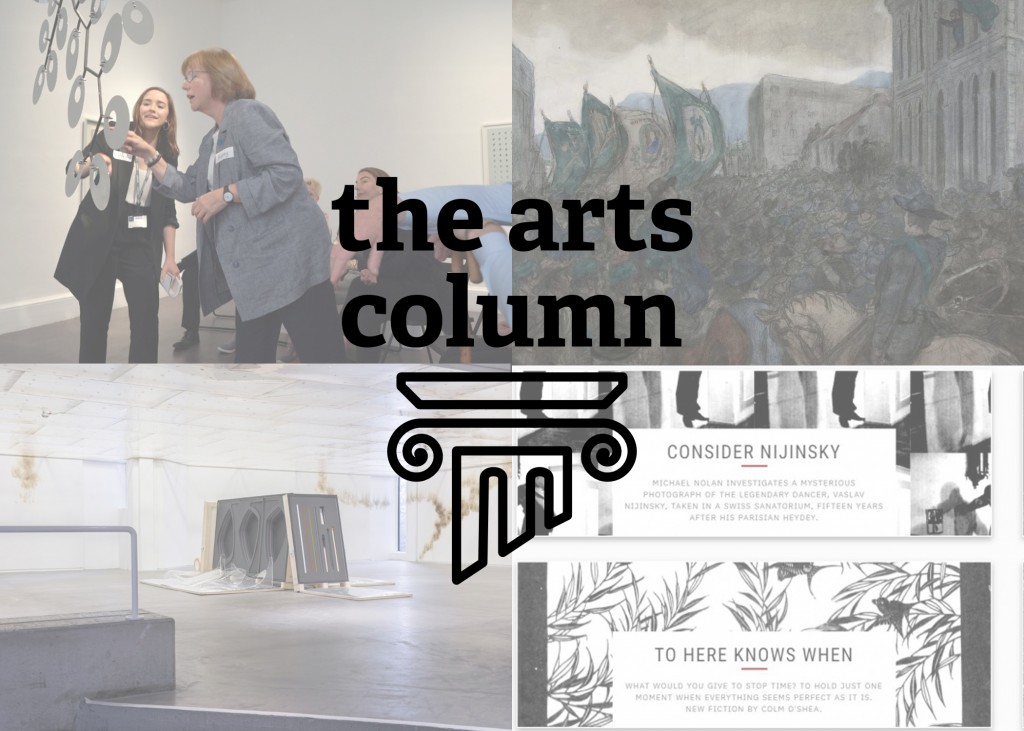 Whilst art is almost always intended to resonate in non-physical ways, sparking inspiration, challenging perceptions, eliciting responses and generation debate, it is almost always delivered in person in specific spaces be they galleries hosting shows or talks, museums showcasing collections, libraries inviting people to browse books, etc. In these uncertain times, we have the double blow of losing access to these institutions at a time when escape to them is most needed. That said over the last number of days and weeks we have seen the art community in Ireland pivot to its new online world providing platforms for digital engagement. In this special edition of the arts column we look at options for experiencing digital exhibitions, listen and watching talks and seminars, exploring digital archives and reading criticism and new media.
This is by no means meant to represent an exhaustive list of available resources and we welcome being notified of additional options so please get in touch via aidan[at]thethinair.net. In the meantime, stay safe and look after yourself.

Digital Exhibitions
With galleries, museums and other art institutions closed for the next few weeks, physically visiting artwork will be next to impossible. That said there are some digital options that you can avail of to stay connected with work whilst the galleries and museums remain closed.
As well as these four, a host of other galleries are directing visitors to their online resources to engage with past exhibitions. Be sure to support them and check them out.
Image: Gabriel Kuri, spending static to save gas, 2020, installation view. Courtesy of the artist and the Douglas Hyde Gallery. Photography by Louis Haugh. 

Online Archives
As well as digital versions of exhibitions as listed above, there are a number of other ways to engage with galleries and institutions and adhere to social distancing protocol with one of the best being delving into their online archives.
Image: A Political Meeting (In The West Of Ireland) by Jack B. Yeats (1871 – 1957)

Talks + Videos
While visiting a show maybe a solitary affair, artist's talks are very much about gathering groups and having discussions. Naturally, these have also been cancelled/postponed but a number of options exist online to catch up on past talks.
Image: Irish Dementia Working Group on an Azure Tour at IMMA. Photo by Killian Waters

Online Journals
For those that have turned/returned to reading during this period, there are a host of great Irish sites that discuss, review and engage with art. Below are a few to keep in mind.
Image: Fallow Media home page