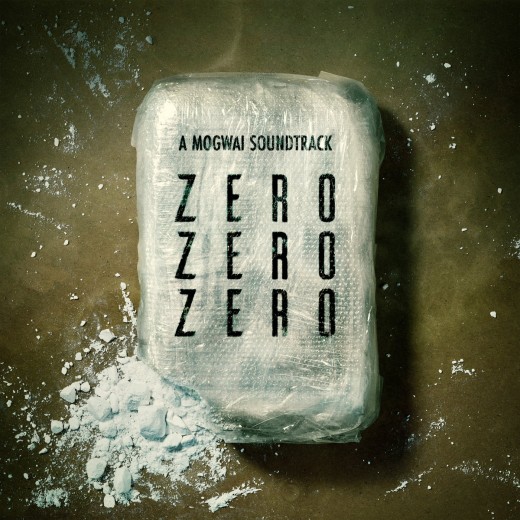 Gabriel Byrne menacingly leans in towards an associate and sneers: "If we don't continue to broker cocaine, this company ceases to exist". This is the tone of the gritty new Italian crime drama ZeroZeroZero, and is the kind of intimidating high tension that Mogwai have become experts in providing sonic atmospheres for.
Alongside their standalone work, Mogwai have created a prolific reputation for producing soundtracks for  films and documentaries over the years. These projects, including Zidane: A 21st Century Portrait, Les Revenants and the excellent Atomic documentary, often stand up next to their full release LPs in terms of quality, sometimes even above them. In these works, Mogwai have proven they can provide immersive soundscapes that enhance the visual experience and drive drama on a cinematic scale. This soundtrack is also available in a pay-what-you-feel capacity through Bandcamp, with half the proceeds going to Help Musicians website and NHS charities.
Being a fully instrumental soundtrack, the album has a brief to deliver and on opening track 'Visit Me' we can hear straight away how the suspense and action of ZeroZeroZero are going to play out. With its building piano and slowly erupting guitars setting an outline for the album to explore. 'I'm Not Going When I Don't Get Back' has an almost threatening tone, driven by drums and dark synths.
You can hear an influence of John Murphy's soundtrack to the 2008 film Sunshine throughout ZeroZeroZero, especially in tracks such as 'Nose Pints' and 'Lesser Glasgow'. The burning guitar and rising synths feel like they are hurtling toward the sun in a blaze of sci-fi glory. These are balanced by tracks like the beautiful piano-led 'Don't Make Me Go Out On My Own' and the  blissful 'The Winter's Not Forever' , which spaces out the album with a meditative pace and allows the action to take a step back from its ominous and dark themes. 
'Fears of Metal' and 'Moon in Reverse' could be outtakes from Come on Die Young or Young Team, whil 'Modern Trolls' channels Pink Floyd with its long organ notes and Stratocaster echoes over spaced out drums. 'Al Dente' has a sunrise keyboard rippling  through its run-time, adding a touch a sweetness to the dense air.
'Witches of Alignment' has Steve Albini-esque production, with simple guitars, drums and piano evoking 'Secret Pint' from Rock Action or 'I Choose Horses' from Mr Beast. 
This record may not be essential to your Mogwai collection, and the music really should be listened to in the context of the show.  All the same, the fact that half the proceeds go to musicians, who in these shaky times really need support in order to maintain livelihoods, not to mention the very worthy NHS charities, means that if you do opt to stump up a few quid, in return you'll get a record of beauty and thrilling tension from the masters of that balance. Patrick Hughes