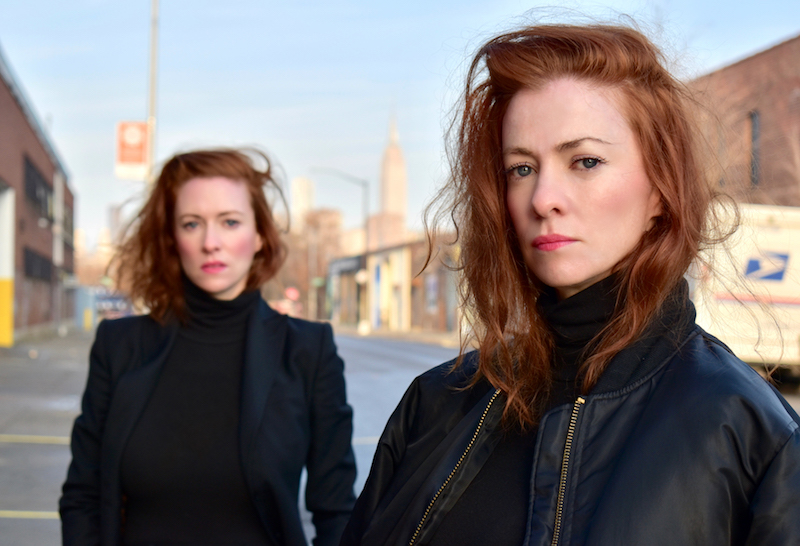 Monaghan born, Brooklyn-based twin sisters Georgina and Una McGeough aka Song Sung first came to our attention via David Holmes' stellar Late Night Tales compilation back in 2016. Along with the likes of Belfast drone-pop heroes Documenta, their take on 10cc's 'I'm Not In Love' proved a wonderfully spectral peak from the release.
Four years on, the pair are primed to release their debut album, This Ascension Is Ours, on July 3st. Teaming up once more with Holmes – who co-wrote and produced the album with fellow composer and Unloved bandmate Keefus Ciancia – it promises ten tracks of sublime spectral pop from the Irish sister duo.
New single 'Telling Tales' is a widescreen gem. Speaking about the track, Song Sung said, "It is the result of a melodic collision – it's a dream, a memory, a voyage that exists inside a reverberating loop. This track reverts back to how we initially began making music and our continuous quest to find the melody within a melody."
Accompanying the single is a video courtesy of director Padraig Timoney. "The material is a single take of a wild bog landscape in Ireland, seen from the passenger side of a car, with the camera attached to a rotating apparatus," he said. "The set-up, rotation and transportation accompanies Telling Tales' organisation melodies and key lyrics concerning the act of seeing, the forming of sequenced, dream and real images. This video emphasises that the eyes are both recording and active devices, specifically located."
The Ascension Is Ours is out via Night Time Stories on July 31.