Album Reviews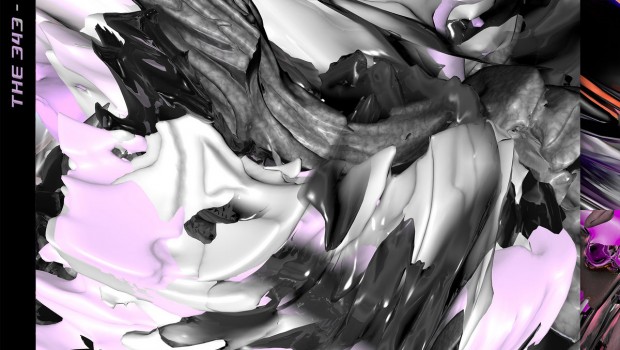 Published on June 25th, 2020 | by James Cox
0
Various Artists – The 343 Vol.1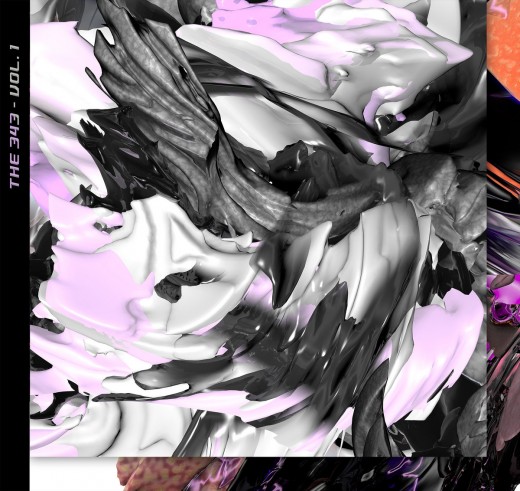 Named for Le Manifeste des 343,  a brave act of civil disobedience by French women who dared sign a Simone de Beauvoir penned petition, publicly declaring that they had undergone illegal abortions,  The 343 is a feminist-led, Queer art space that has swiftly become a thriving and vital corner stone of the Belfast music scene.
Having  garnered a glowing reputation for its community-driven ethos and unflinching dedication to creating a safe and inclusive space for LGBTQIA artists, The 343 has now put together its first compilation album. The 343 Vol. 1 brings together a vibrant range of experimental artists associated with the space and offers a fascinating insight into the work of some of the most exciting and varied alternative musicians currently energising the Irish scene. 
Gauzy electronic textures abound on album opener  'Incline', a chilly collaboration between Fears and Gross Net. The unfussy beauty of the song's topline melody and Fears' ice-water vocal  juxtapose wonderfully with the sepulchral gloom of the arrangement which  gradually populates with sinuous basslines, ricocheting drum machines and Gross Net's mournful vocal harmonies. The track  makes for an impressive starting point for the compilation and an ambitious benchmark to set so early on.  The thoughtful pacing of the track listing though, as well as the sheer variety and quality of the songs that follow,  ensure that Vol. 1 never lags. even when it comes to the more challenging and experimental outings on the record.
Sonopy's 'Diamanté Shithouse' was recorded live in The 343 and the track's  twinkling constellations of chimes, synth drones and splintered polyrhythms come off like the shattered fragments of a disco ball swirling and glittering in outer realms of space. Ambient textural ideas merge perfectly with the track's thoroughly danceable beat.  
Elsewhere the myriad  of electronic music veer from the grinding industrial sounds of Innocent Heretic's 'Desire' to the undulating ambience and faded French conversational snippets of Internet Based Sex Work's  enchanting sound collage 'Vivarium'.  Cathal Cully's 'Buddhist on a Microscooter' uses the song's near 10-minute run time to excellent effect, as glacial drones and flickering keyboard tones slowly coalesce Into a kind of miniature house track with a snapping micro beat and an infinitely looping string figure.
A significant portion of the compilation is dedicated to cerebrally inclined experiments in instrumental electronica,  from Richard Bailie's mind-bending manipulations of a sampled traffic signal on 'Pedestrian Crossing', to the plainly terrifying demonic gurgling of Vicky Langan's 'Amphibious Gods or Ducking the Devil in Annaghmakerig'.
The compilation does however leave room for poppier moments of immediacy.Wakehouse's arrestingly visceral 'Awake', for instance, is a roiling exercise in electro-punk that boasts a gargantuan chorus and searing vocal take. Elaine Howley of Altered Hours delivers what may well be the compilation's standout cut with 'Ignite'. The song's appealingly crooked gait ambles over a burbling bed of organs and guitars, and boasts a truly buoyant ascending chorus melody that showcases the earthy lows and gossamer highs of Howley's voice as it layers itself in celestial harmony.
As the compilation nears its end the aspirate gasps and lupine howls of  Hive Choir's  modernist vocal improvisations act as a thrillingly astringent palate-cleanser in advance of Vol.1's stunning final act. The record culminates with a joining of forces between Scottish artist Katie Shannon and Fenno-karelian producer Cucina Povera for an elegiac reimagining of the French coldwave classic, Trisomie 21's 'The Last Song'. The performance combines the original's static drenched atmospherics with serotonin boosting keyboard surges, sumptuous vocals and Shannon's moving and impressionistic spoken word performance.  At almost seven minutes in length the collaboration provides a monumental and wholly satisfying finale to this expertly curated and necessary compilation. 
With growing financial insecurity imperilling our art scenes and bringing with it the sweeping closure of cherished small and medium sized venues, The 343 Vol.1 offers us a timely reminder of the plethora of voices that could well go unheard without the dedicated spaces that allow them to develop their craft. During these times of such entrenched social and political upheaval, we can surely agree that the need for progressive and socially conscious art has scarcely been greater. James Cox