Album Reviews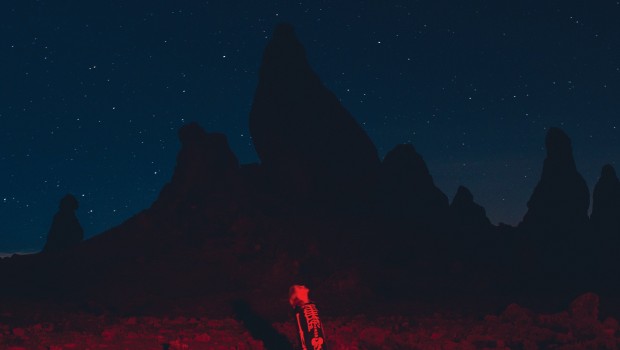 Published on July 3rd, 2020 | by Mitchell Goudie
0
Phoebe Bridgers – Punisher
It doesn't seem all too long ago that Phoebe Bridgers released her stunning debut Stranger in the Alps, but on her sophomore album, Punisher, the Los Angeles-born artist solidifies her reputation for masterful songcraft. Following the release of her carefully assembled alt-folk debut, Bridgers appeared under various guises such as Boygenius (appearing alongside Lucy Dacus and Julien Baker) and Better Oblivion Community Center (with Conor Oberst), spending her time touring, collecting memories and co-conspirators along the way. Punisher gazes at a faltering future, guided by a cornucopia of instrumentation, laying her accumulated experiences on the table like a winning hand, accentuating what has been dealt with deftness, raw emotion, and a wry smile on her face.
Gazing too far into the future will never end in a desirable outcome, yet Bridgers seems to find herself entranced by it. It leads to the album exploring the management of expectation, and dissections of impetuous decision making. Heard on the bright, flaring 'Kyoto', she sings about the optimism of exploration but attaches to it a hidden uncertainty, almost a fear of the future that manifests only after we find ourselves in it –  "I flew over the ocean/And I changed my mind". Haloing horns add an inconsequential smirk to the sudden change of heart, but Bridgers' vocals seem to mourn for another struck off possible pathway. It creates a sense of being lost, a feeling exacerbated by a world currently gripped in turmoil. 
'ICU' brings this sense of indetermination and loss into relationships. A rapid building of drums covers the declaration "I feel something when I see you now" before crashing down, the beating heart slowed when she sings "If you're a work of art I'm standing too close". The track continues to embody a restless thrashing of indecision, never quite settling on a direction, instead pummelling itself inwards as she sings  "I don't know what I want until I fuck it up" – simultaneously lamenting and venting frustration at the loss of things that pass us by only after we realise we wanted them. 
The relentless back and forth is heard in the instrumentation too, with no particular melody on the album granted an allowance to shine for too long before giving way to the next. It further conveys Bridgers' underlying desire to avoid being pinned down to absolute values as a musician, instead choosing to move freely between ideas and spaces. This is brilliantly displayed on 'Chinese Satellite', the track builds with gentle guitar strums until a mid-way break, where all is stripped back bar a swanning violin. This gives way to deliberate, tumbling drums that plunge us deep into words reflecting doubt in the existence of an afterlife. Soon we are lifted upwards by a melodic twang of electric strings as Bridgers sings "I want to be wrong". Despite the sonic shapeshifting, her voice steadily remains as forgiving as it is blunt, floating above each instrument as it guides each one into place. "I want to believe / Instead, I look at the sky and I feel nothing" she continues, the instruments highlighting the dismay that while she wishes for more, she cannot bring herself to believe it, emphasising this idea of self-impedance in looking onwards, but shying away from dedication to a cloudy future. 
"When the speed kicks in we go to the store for nothing" she sings on the piano-led title track, reflecting on an accelerated existence just to feel something, even if it's just a beating reminder under the ribcage. She reflects later on reckless choices, actions taken just for the sake of it. In being careless, do we secretly want to be caught, to be reprimanded and forced to make a decision about our behaviour, relinquishing control of the future for a brief moment. 
Seeking sanctuary in inherent flaws and weaknesses, Bridgers explores the fear of inevitably being let down by perfection, and how it can lead us instead to find quiet comfort in disappointment – because surely it's not as bad so long as we can see it coming. "You asked to walk me home, but I had to carry you" she sings on 'Moon Song', an echoing guitar ballad navigating the undercurrent of love that continues to pull us in despite unevenly distributed emotional weight. "You might be dying, but you're holding me like water in your hands"  she continues, sending a torn resignation letter, realising that the need to give oneself entirely is coupled with a responsibility to reconcile incongruences and lacklustre results. 
We find this same feeling on the final track, 'I Know The End', but it quickly switches from intoxicated surrender to an acknowledgement of once again having to leave what is familiar. "You had to go, I know, I know I know" she sings before the song bursts into elated drums and triumphant horns, a cathartic release of anxiety and pain that finally allows her to step forward into the future. 
On Punisher, Bridgers seamlessly stitches together a patchwork blanket of past experiences and future ruminations, overlapping their heartfelt sentiments and murky afterthoughts in humbling ways. The album uses precise details and plain-sighted subject matter to reflect a shadow of cruel reality, and the ways we negotiate with it. Innovative, while still grounded in its folk roots, Punisher shows us that even indecision cannot keep us from changing directions.  Mitchell Goudie